It is now more important than ever for individuals to have access to quality heroin addiction treatment. Despite a decrease of almost seven percent in heroin-related overdose mortality rates between 2019 and 2020, more than 13,000 individuals in the United States died from an opioid overdose involving heroin, accounting for just over four deaths for every 100,000 individuals. Heroin-related overdose fatalities increased by nearly seven times between 1999 and 2020 with almost 20% of all opioid deaths involving heroin. 
Even though each individual has unique reasons for developing a heroin addiction, the outcome is always the same: an inability to quit using the drug despite its negative consequences. People with substance abuse issues (SUDs) may spend a lot of time searching for heroin or other drugs. Medically-assisted withdrawal and detoxification followed by intensive addiction treatment can help keep individuals safe and comfortable while promoting long-term sobriety.
What is Heroin?
Heroin, an extremely addictive opioid substance that produces pleasurable cognitive effects, is a Schedule I drug and a depressant. There are no current medical applications for heroin and it has a high potential for abuse. Heroin is created from morphine, an opiate substance obtained from certain poppy plants. Although poppy plants are commonly cultivated in Southeast and South Asia, Columbia, and Mexico, heroin is present in every region of the United States.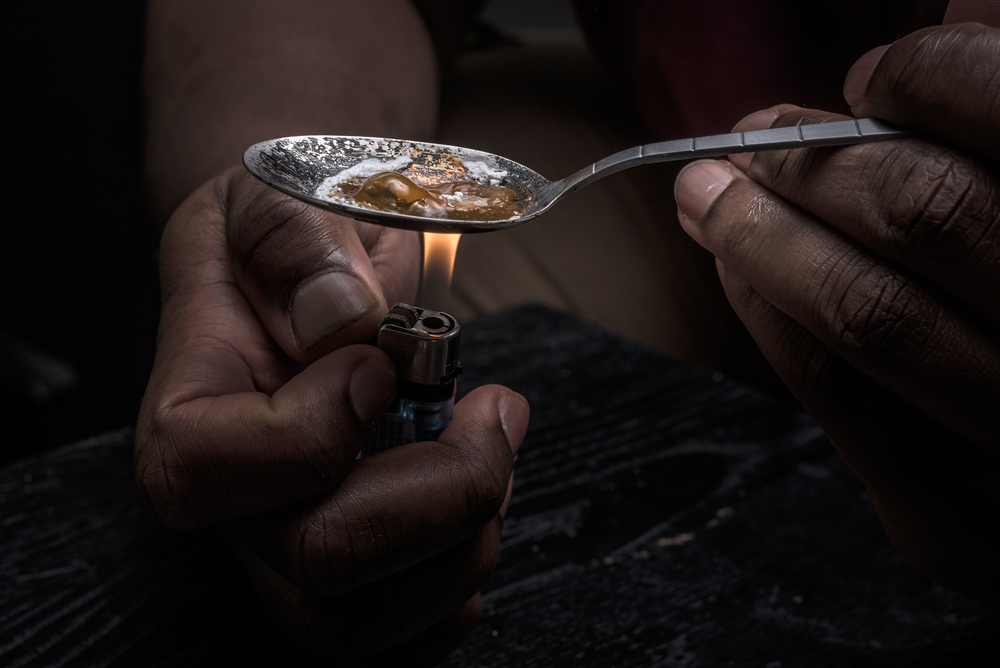 Heroin is frequently produced as a white or brown powder. Heroin has several street names, including H, horse, smack, and hell dust. Heroin is sometimes mixed with other substances, such as baby powder or cornstarch, or processed into a black tar substance. Heroin can be administered in various ways including snorting, smoking, or mixed with water or other liquid solutions for intravenous injection.
Using heroin activates opioid receptors in the brain, causing a rush of euphoric, rewarding feelings. When someone takes heroin, they experience an increase in dopamine in the brain, which reinforces their desire to use heroin again and again, which is why the drug is highly addictive.
What Does Heroin Make You Feel Like?
People who use heroin often turn to the drug to escape pain rather than to experience pleasure. Because of its unique pharmacological profile, heroin is used less frequently for recreational or social purposes than other drugs such as alcohol, marijuana, cocaine, and methamphetamines.
When people take a hit of heroin, a rush of euphoria floods their brain, instantly giving them an intense sense of pleasure. This euphoric sensation is particularly important to those who are already unwell, despite the fact that rebounding negatively over time actually worsens unpleasant sensations.
Heroin causes alterations to thoughts, emotions, and sensations via impacts on the brain and nervous system. These alterations are dependent on a person's background and expectations. Because of this, one person may find the effects intolerable, whereas another might find them liberating and euphoric.
Is it Heroin Addiction or Dependence?
The National Institute on Drug Abuse (NIDA) defines drug dependence as the presence of withdrawal symptoms when a person stops using a drug. Withdrawal symptoms are a sign of drug dependence, and NIDA says that gradual drug reduction, rather than abrupt termination, is typically required for a comfortable withdrawal process once someone is dependent. Furthermore, dependence does not always imply addiction.
Addiction, known as substance use disorder, is a medical condition that is distinct from drug dependence. Is addiction a medical condition? Yes, it is. According to the American Society of Addiction Medicine, drug addiction is a chronic brain illness caused by a multitude of elements—such as brain circuitry, genes, social surroundings, and life experiences—in addition to brain circuitry.
Long-Term Effects of Heroin Use
The repeated use of heroin alters the neural and hormonal systems in the brain, creating long-term imbalances. In addition to causing some brain damage, heroin use may affect decision-making, behavior regulation, and responses to stressful situations by damaging white matter. Heroin produces tolerance and physical dependence. Tolerance develops when a higher quantity of the drug is required to produce the same effects, while dependence occurs when the physical body adapts to the drug, and withdrawal symptoms occur if it is eliminated suddenly.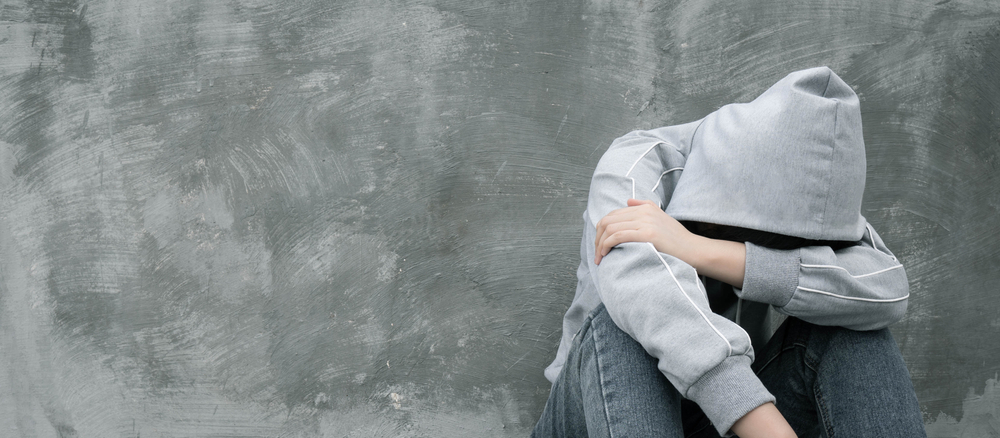 Within a few hours of taking the last dose of the drug, withdrawal symptoms such as restlessness, bone and muscle pain, insomnia, diarrhea, vomiting, goose bumps, and involuntary leg tremors may occur. Major withdrawal symptoms peak 24-48 hours after the last dose of heroin, and they recede after about a week.
In some people, withdrawal symptoms persist for many months. Repeated heroin use is frequently connected with heroin addiction, a lifelong relapsing condition characterized by an uncontrollable drug-seeking behavior no matter the consequences. Heroin can be administered in various ways, but the fastest method to reach the brain (injection and smoking) increases the risk of developing heroin use disorder. Heroin addiction becomes their main focus in life once someone has heroin use disorder.
Heroin Withdrawal Symptoms
When someone stops using heroin after prolonged use, they experience heroin withdrawal symptoms. Although the symptoms are temporary, they can be severe and include:
Restlessness
Insomnia
Diarrhea
Muscle and bone pain
Vomiting
Cold flashes 
Leg spasm
Fever
Excessive sweating 
Dehydration
When to Get Help for Your Heroin Use
It can be difficult to be objective about heroin addiction and admit that you have a problem. If you've been abusing heroin for a long time and are starting to notice its negative effects on your life, it's time to admit that you may have an addiction. By admitting that you have an addiction, you're already on the path to recovery.
The next step after accepting your addiction is to figure out how to get clean. Many people refuse treatment because they haven't hit rock bottom yet or because they don't think their problem is serious enough. It's critical to realize that if you think you need addiction treatment for heroin, you almost certainly do. Addiction can be classified as mild, moderate, or severe based on the following criteria:
Uncontrollable cravings
Inability to quit
Acquiring more of the drug is all-consuming
Neglecting responsibilities
Risky behavior 
Develop tolerance 
Withdrawal symptoms
Heroin Addiction Treatment: What to Expect
Treatment for heroin addiction can help people resume a healthier, more productive life in the long term. Despite heroin's highly addictive nature, many have been treated successfully for opioid addiction. Through a combination of behavioral therapy that promotes positive thinking and behavior, along with medication to manage withdrawal, people may begin long-term recovery. Treatment typically follows a process outlined below.
Detox
Patients going through heroin addiction treatment usually undergo detoxification prior to beginning their long-term treatment program. During detoxification, patients may be supplied with medicine to alleviate withdrawal symptoms, including pain, diarrhea, nausea, and vomiting. According to National Institute on Drug Abuse research, detoxification is a successful first step when followed by behavioral therapy or pharmacological treatment.
A person may receive constant monitoring during heroin detoxification treatment in order to ensure that they remain safe and comfortable. Heroin detoxification treatment can be found in inpatient hospitals or outpatient clinics, depending on your personal needs. While detox times differ from individual to individual, heroin withdrawal symptoms can begin as soon as 6-12 hours after the last use. Symptoms may be at their highest midway through a person's abstinence period, which can last up to a week. It may take a few days for most withdrawal symptoms to reduce substantially before moving on to the next phase of treatment.
Medication-Assisted Treatment
A person should receive medication during heroin detox and opioid use disorder treatment to help manage withdrawal symptoms and cravings. Having less cravings and feeling more at ease may help a person avoid relapsing to heroin use and using heroin again. These are some of the medications a person may receive:
Buprenorphine – During detox, buprenorphine partially activates opioid receptors in the brain to alleviate withdrawal symptoms. Because its opioid effects are limited, buprenorphine is less likely to cause the rewarding "high" or other side effects associated with heroin or other abused opioids. Buprenorphine may also be used for opioid use disorder maintenance treatment after detox. 
Naltrexone – Naltrexone is an opioid antagonist, and therefore it prevents the euphoria that heroin produces. It helps people remain clean and avoid relapse by blocking the effects of opioids. Naltrexone may be given at the end of the opioid detoxification phase to help people remain clean and motivated.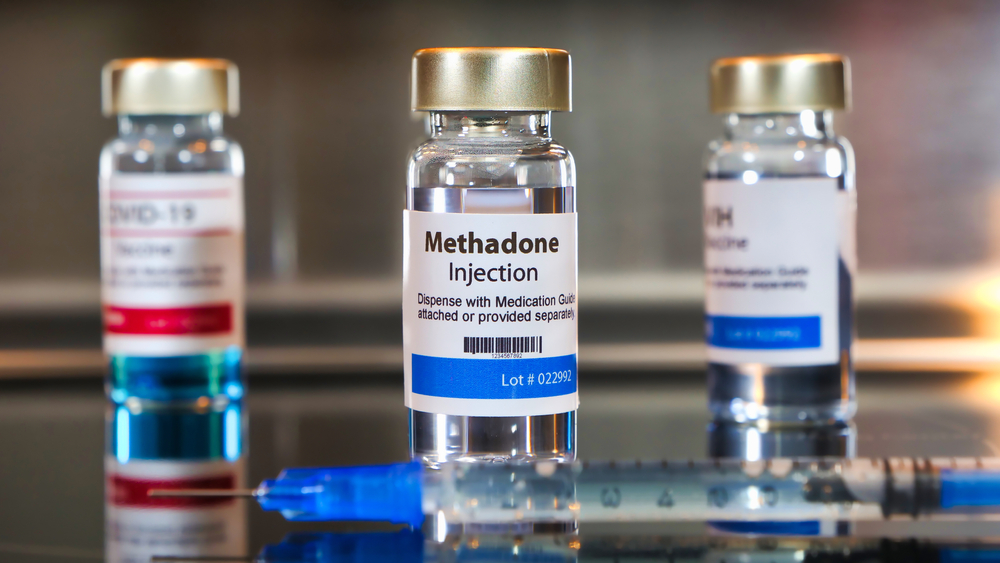 Methadone – Methadone is a long-acting full opioid agonist. Unlike other opioids, methadone activates opioid receptors slowly, so there is less of a chance of getting high when detoxing. Buprenorphine and methadone both help prevent opioid withdrawal symptoms. Methadone is accessible exclusively at specialized outpatient opioid treatment centers. As with buprenorphine, methadone may be used to prevent opioid dependency or to maintain it. 
Inpatient Treatment
Someone undergoing heroin inpatient or residential treatment stays on-site for the whole program. Residential treatment may be particularly beneficial for people who require a lot of assistance, such as those with severe addictions, those without a supportive home environment, or those with co-existing mental health issues.
A person will be evaluated during intake to determine the best level of service for them. Residential treatment may include medically- or clinically-managed care environments that provide 24/7 medical monitoring and therapeutic care. People with co-occurring conditions who require a more structured setting, such as those requiring 24/7 medical monitoring and stabilization, are provided therapeutic care.
Outpatient Treatment
A person can live at home and travel to a rehab facility for heroin addiction treatment as part of an outpatient program. It can occur on diverse levels of care such as intensive outpatient programs (IOPs) or partial hospitalization programs (PHPs), which are highly intensive and supportive programs, in addition to inpatient treatment. Those who do not require 24-hour care and supervision, and who must continue working, studying, and taking care of personal issues, may benefit from outpatient heroin addiction treatment.
Treatment professionals determine the level of care required by a person, which may range from six to 20 hours per week. Outpatient care, which is relatively less intensive, may be beneficial for people who have already received intensive treatment or those with less severe addictions. These heroin treatment centers offer education and group therapy sessions. These programs can help individuals address behavior problems that led to or contributed to their addiction, as well as improve their coping skills to prevent future relapse.
Aftercare
People who receive continuing support after treatment are more likely to remain abstinent in the long run. A relapse prevention and aftercare program can help someone manage triggers and stressors so they don't relapse. A treatment team will help people create a post-treatment recovery plan prior to their program completion in order to assist them in continuing their post-rehab recovery efforts. Aftercare services include 12-step groups, outpatient group therapy, individual counseling, and relapse prevention groups, among others.
Sober Living
A sober living home or halfway house serves as a bridge between an inpatient facility and the real world. You may have a difficult time adjusting to daily life after leaving an inpatient facility and returning home. After completing rehab, sober living homes provide a transition phase to reinforce the lessons learned. They are often the only option for those new to recovery who require a safe, sober living environment. Although sober living homes don't provide the same level of structure as an inpatient facility, they do provide a healthier environment in which residents can learn healthy coping skills and habits.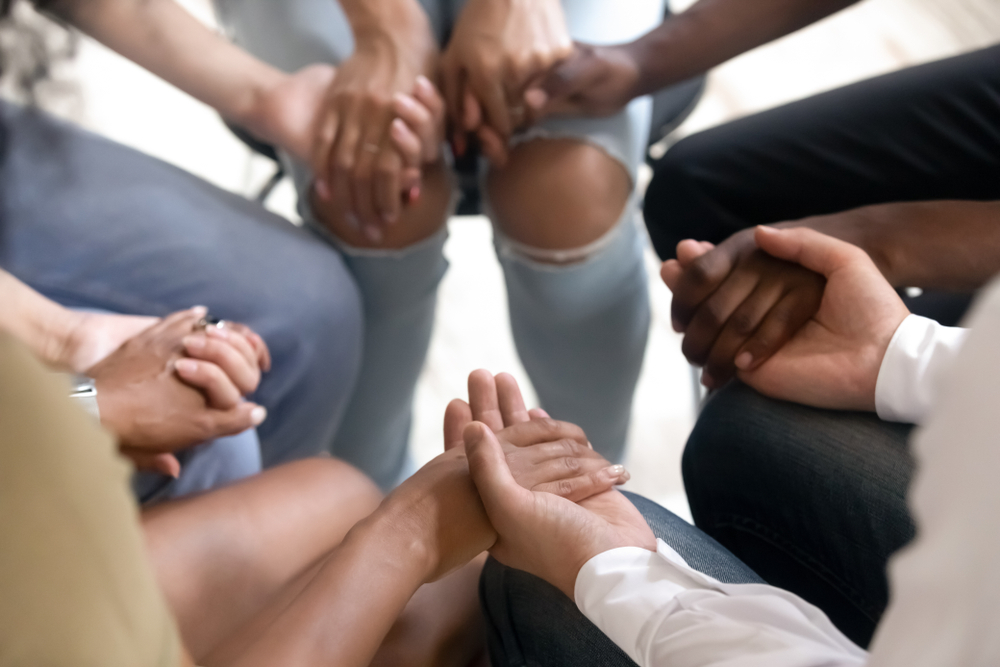 Heroin Addiction Treatment in Asheville, NC
Recovery from heroin addiction is a difficult process, and at Asheville Detox Center in Asheville, NC, we provide safety and security while you work hard to overcome your addiction. Throughout your substance abuse treatment program, you will receive around-the-clock medical support. Additionally, we will provide daily therapy to help you begin to understand and overcome heroin addiction.
Our facility provides a variety of therapeutic techniques. Every person's substance abuse experience is unique, so no two treatment programs are identical. After assessing your medical history and needs, our staff will develop an appropriate treatment program for you.
All the time you spend at our heroin detox facility in Asheville, North Carolina, we want you to feel at home. That is why we provide semi-private rooms and bathrooms for your convenience. You may relax as you recover from heroin's damaging effects during your stay with us. Addiction is a stressful situation, and in group therapy, you will find support from those who have also been there.
To learn more about our many services, contact a professional at Asheville Detox Center today. It is never too late to take the first step toward recovery. We can help you get there.