When you make a decision to use cocaine, you are essentially stepping into an uncertain future. You are taking a big risk that you will eventually develop a cocaine addiction. Some people think that it is safe to experiment with drugs, as long as they only do it once or twice. However, what if once is all that it takes to become an addict?
At Asheville Detox, we have seen numerous patients come through our doors who started out with relatively innocent intentions but ended up with cocaine addiction. We aren't here to judge you. We only want to help you get your life back.
How Addictive Is Cocaine?
Cocaine is one of the most addictive drugs available today. It can be snorted, injected, consumed, or smoked, which is also known as crack cocaine. In the case of smoking it like crack, an individual can absolutely develop a cocaine addiction after just one use.
Cocaine becomes addictive by acting on the brain's limbic system, which is a region that regulates pleasure and motivation. When it is used, it builds up dopamine inside of your brain, which triggers euphoria and a desire to take the drug again. It enters the bloodstream rapidly and floods the brain with pleasure.
Dangers of Using Cocaine
The most immediate danger of using cocaine is the very real possibility of overdosing on it. This can happen when someone uses too much cocaine, when they mix it with alcohol, or when they mix it with heroin. Heart attacks, seizures, and strokes may occur as a result of a cocaine overdose.
Using cocaine long-term can cause several health problems:
Snorting cocaine can cause you to lose your sense of smell, experience nosebleeds, have a frequent runny nose and have difficulty swallowing. 
Smoking crack can cause asthma, respiratory distress and pneumonia.
Injecting cocaine increases your risk of contracting HIV, hepatitis C and having collapsed veins.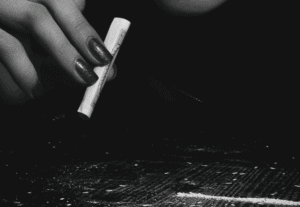 Overcoming a Cocaine Addiction
If you have decided to leave your cocaine addiction behind, first know that you are making the right decision. However, it is important for you to understand that you may have a rough road ahead when it is time for you to go through cocaine withdrawals.
Particularly if you have been smoking cocaine as crack, you will need a lot of extra professional help and guidance to make it through to the other side. Here are some of the uncomfortable symptoms you may expect to endure:
Severe mood swings
Feeling lethargic
Depression
Feeling agitated or restless
Having intense nightmares
Being paranoid
You may continue to experience symptoms weeks or months after cocaine is out of your system. There is no reason that you should have to go through your cocaine detox by yourself. Getting professional help is the key to making sure that your efforts to quit are not in vain.
Along with detoxing from cocaine, you will receive helpful programs such as cognitive-behavioral therapy and contingency management in which you will receive rewards for staying clean.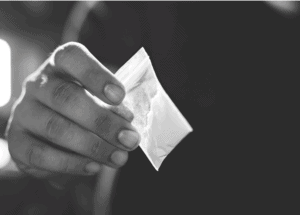 Quit Cocaine With the Help of Asheville Detox
We at Asheville Detox realize that when you started out, maybe you didn't believe that cocaine was as addictive as it truly is. Perhaps your cocaine addiction just snuck up on you. Whatever your story may be, we want to hear from you. Know that you are so much more than your addiction. We believe in your ability to break your habit and come clean, and with our help, you will. Asheville Detox provides quality detox services within a comfortable and safe environment, Call us today to learn more about how we can help. You are not alone.