A recent survey conducted by the American Psychological Association reveals that psychologists are witnessing a significant surge in demand for the treatment of mental health conditions. This highlights the growing impact on individuals' psychological well-being and the increased need for mental health care to address the rising rates of anxiety and depression. Technological advancements have made access to mental health treatments easier, and we continue to see the benefits of utilizing technology for addressing mental health concerns.
Technology has been increasingly revolutionizing mental health treatment, offering new opportunities to improve mental health conditions' assessment, diagnosis, intervention, and monitoring. These advancements can potentially enhance the accuracy, accessibility, and effectiveness of mental health care, leading to improved outcomes and better mental well-being for individuals.
In this article, we will cover how technology is revolutionizing mental health treatments, the different technologies used in mental health treatments, the benefits and concerns of using these technologies, and what we can look forward to seeing in the future of mental health technology.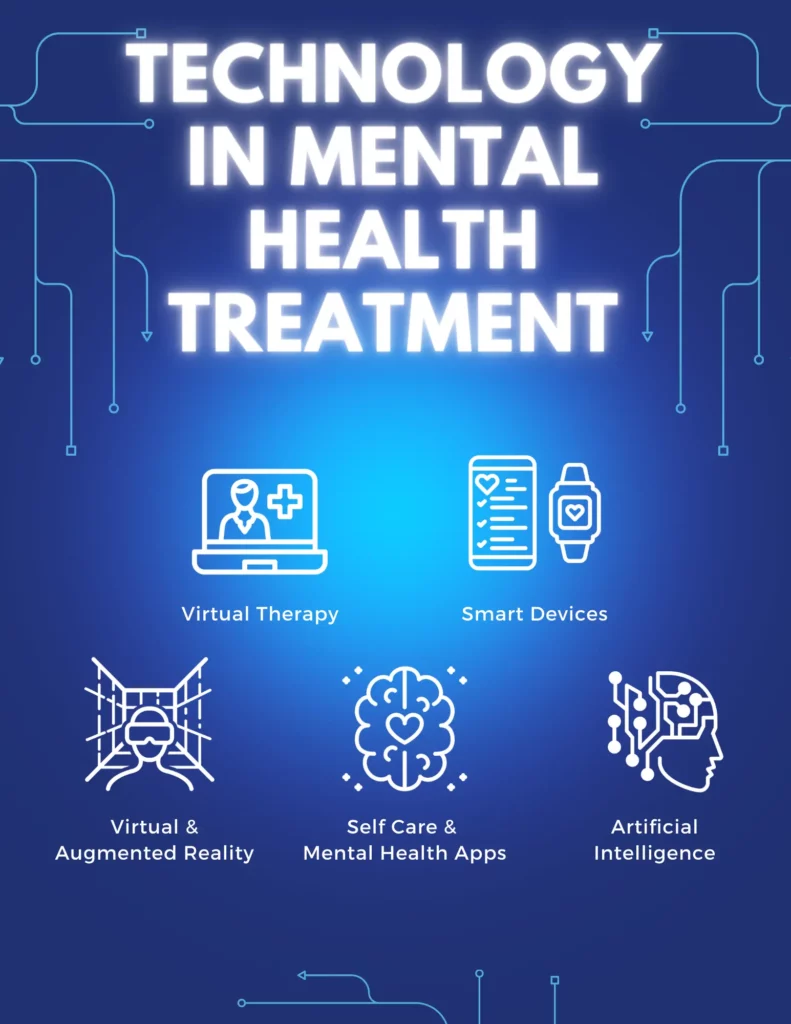 Various Technological Methods Used in Mental Health Treatment
Various technological methods have been utilized in mental health treatment to enhance assessment, diagnosis, intervention, and monitoring. These methods range from self-care apps to artificial intelligence, with new technologies constantly emerging. Here are some of the mental health technologies being used today:
Self-Care & Mental Health Apps
Self-care and mental health apps have gained popularity in recent years as approaches to mental health treatment. These apps, typically accessible on smartphones, provide a wide range of features and tools to improve mental well-being and promote self-care practices.
One of the critical benefits of self-care and mental health apps is their convenience and accessibility. Individuals can access these apps anytime, anywhere, and at their own pace, making them suitable for anyone. These apps offer various features, such as guided meditation, mindfulness exercises, mood tracking, stress management, cognitive-behavioral therapy exercises, and sleep tracking. These mental health apps allow individuals to access mental health services in real-time.
Smart Devices
Smart devices, such as wearables, smartwatches, and other connected devices, are increasingly used in mental health treatment to provide innovative ways of monitoring, managing, and improving mental well-being. These devices offer a range of features and functionalities that can support individuals with mental health conditions, providing real-time data and feedback.
One of the main ways smart devices are utilized in mental health treatment is through biometric data collection. Many smart devices have sensors that measure physiological measures such as heart rate, sleep patterns, and physical activity levels. This can lead to improved mental health treatment plans and being able to track progress properly.
Artificial Intelligence
Artificial intelligence (AI) is a rapidly advancing technology with great potential to revolutionize mental health treatment. AI uses computer algorithms and machine learning techniques to analyze data and make predictions based on patterns identified from the data. AI-powered tools can save time, increase accuracy, and provide personalized support, making mental health care more efficient and accessible.
AI-powered screening tools can efficiently analyze questionnaire responses, increasing accuracy and accessibility. Machine learning algorithms can analyze clinical data to aid in diagnosing mental health conditions, leading to more effective treatment plans. AI-powered chatbots offer virtual support, counseling, and personalized interventions, providing tailored and adaptive support to individuals with mental health conditions.
Virtual Reality & Augmented Reality
Technology has introduced advanced therapeutic tools and modalities to augment traditional mental health treatments. For example, virtual reality (VR) and augmented reality (AR) technologies can create immersive and interactive experiences for exposure therapy, social skills training, and relaxation techniques.
These immersive and interactive experiences offered by VR and AR technologies can significantly improve traditional therapies. They can make therapy more engaging, as individuals can be actively involved in their treatment and have a sense of control over the experience. Creating realistic simulations in a controlled environment can also enhance the effectiveness of exposure-based therapies.
Virtual Therapy
Virtual therapies like telehealth have become increasingly prevalent in mental health treatment, particularly in recent years. Telehealth refers to using technology, typically through video conferencing, to deliver mental health services remotely. This form of virtual therapy has gained popularity for its convenience, accessibility, and potential to overcome barriers to mental health care.
Telehealth has several critical benefits in mental health treatment, including increased accessibility, convenience, and privacy. It allows individuals to receive mental health care from home, eliminating travel, which is especially helpful for those in remote or rural areas or with physical disabilities that cannot attend in-person therapy sessions.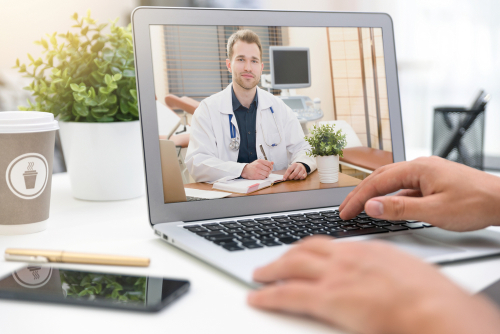 Benefits of Using Technology in Mental Health Treatment
The benefits of using technology in mental health treatment include increased access to services, utilizing data for treatment and diagnosis, and reducing the stigma surrounding mental health while increasing those seeking support. Understanding the importance of using technology within mental health services will allow for more technologies to be introduced and can improve how we view mental health as a society.
Remote Therapy and Increased Access to Services
The use of technology in mental health treatment has increased access to therapy services that were not possible previously, as well as enhanced flexibility and convenience. Technology has also provided opportunities for asynchronous care, where individuals can access mental health resources and support at their own pace.
Utilizing services like telehealth has allowed remote therapy to become a reality for those without access to traditional therapy methods due to geological barriers, leading to an increase in mental health services.
Utilizing Data for Treatment and Diagnosis
The various technology methods utilized in mental health treatment provide data that lets predictive modeling create comprehensive and accurate treatment plans and diagnoses. Wearable devices and mobile apps, increasingly used in mental health care, can collect real-time data on patients' physiological, behavioral, and contextual factors. This data can then be processed by predictive models, like AI technologies, providing insights into patients' mental health status, triggers, and risk factors and guiding the development of targeted treatment plans.
Reducing Stigma and Increasing Mental Health Care Engagement
The use of technology in mental health care has the potential to reduce stigma and increase engagement with mental health services, addressing one of the persistent barriers to seeking and receiving mental health care. The stigma associated with mental health conditions often leads to reluctance to seek help due to fear of judgment, discrimination, or social repercussions. However, technology can provide a safe and confidential environment for individuals to seek and receive mental health care without facing the same stigma as traditional therapy settings. This can lead to more people utilizing mental health services and getting the help they need.
Concerns about Using Technology in Mental Health Treatment
While technology has the potential to revolutionize mental health treatments, there are essential concerns that also need to be talked about. Ensuring privacy and data security, maintaining the balance between technology and human interaction, and evaluating the quality and accuracy of information provided are critical in harnessing the full potential of technology in mental health care.
Protecting personal health information through data security measures is essential to safeguard the privacy and confidentiality of individuals seeking care. Balancing technology with human interaction is crucial to ensure that human empathy is not compromised. The quality and accuracy of information provided through technology, including mental health apps, online resources, and social media platforms, should be critically evaluated to ensure that it is evidence-based and reliable. By addressing these concerns, technology can be effectively utilized as a complementary tool to support high-quality mental health care.
The Future of Mental Health Treatment & Technology
The future of mental health treatment is likely to be closely intertwined with technological advancements. Rapid technological developments have the potential to revolutionize the field of mental health care, offering innovative approaches and tools that can enhance the effectiveness, accessibility, and efficiency of treatment. The future of mental health treatment and technology is promising, with the potential for further advancements in AI, VR/AR, telemedicine, and personalized medicine.
Where Can Technology Go From Here?
The possibilities of where technology can go in mental health treatment are vast and promising. Telemedicine, the Internet of Things (IoT), precise mental health diagnoses, and integration with traditional therapies are some areas that can revolutionize mental health care, making it more accessible, personalized, and effective for individuals seeking treatment. Advancements in technology have the potential to revolutionize mental health care in several ways:
Telemedicine allows for virtual consultations, therapy sessions, and remote monitoring, increasing access to mental health care, particularly for individuals in rural or remote areas.
The Internet of Things (IoT) can collect data from wearables, smart home devices, and sensors to provide insights into an individual's mental health status and inform personalized treatment plans.
Precision mental health diagnoses using AI and machine learning can lead to more accurate and tailored treatment plans.
Technology can be integrated with traditional therapies, such as virtual reality in exposure therapy or mobile apps for CBT-based interventions, to enhance their effectiveness and provide more accessible options for individuals seeking mental health care.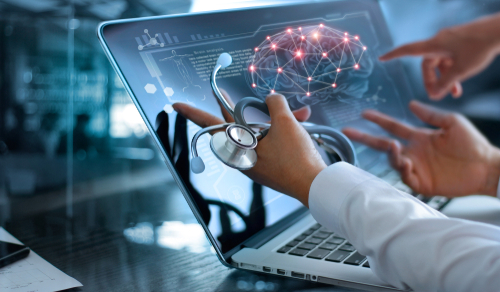 Contact Asheville Detox Center
With the advancement of technology in the mental health field, focusing on bettering yourself is essential. Asheville Detox Center prides itself on providing comprehensive, individualized, and extensive addiction treatment therapies. We offer safe medical detox, medication-assisted treatment, and aftercare services.
If you or a loved one are suffering from addiction or mental health conditions, contact us today to learn more about how we can help you.