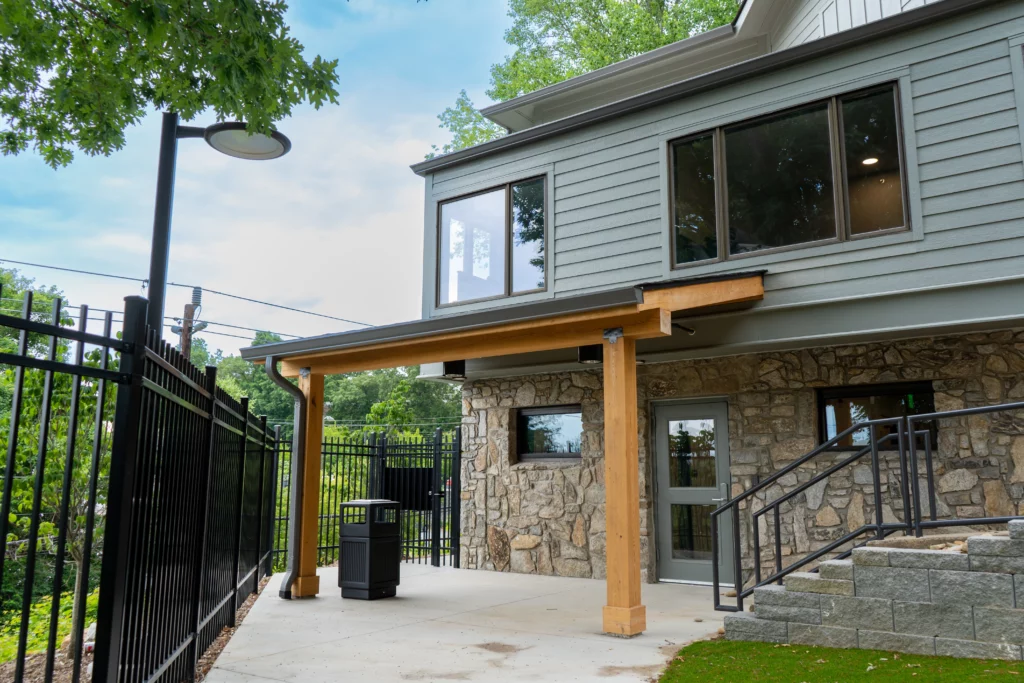 Research conducted on healing environments shows that the atmosphere of a space can have a large impact on us. A specific space can help reduce stress and anxiety, as well as promote healing, health, and a positive sense of wellbeing. Our medical detox facility has been intentionally designed to foster zen and tranquil atmosphere, as our goal is to provide our clients with the most comfortable and relaxing experience possible throughout their stay. Clients are encouraged to unwind and let our professional clinicians take over. At our facility, detox specialists supervise clients 24/7 and are trained in administering medications and, ensuring the client's utmost comfort throughout the detox process.
Located in South Asheville near Mission Hospital, Asheville Detox is surrounded by the expansive and serene Blue Ridge Mountains. As one of the only specialized detox clinics in the area, individuals can rest assured that they are in good hands when they choose Asheville Detox for their detox and addiction treatment needs. Our facility offers comprehensive care services, including medical detox, medication-assisted treatment (MAT), and Aftercare Preparation.
Contact Asheville Detox Center
If you or a loved one is struggling with addiction don't hesitate to reach out, our admissions agents are available 24/7
Take A 360 Virtual Tour Today!
We Are Here For You
With fresh mountain air and state-of-the-art facilities, there is no better place to begin the journey of recovery than Asheville Detox. Our facility has been expertly designed to promote tranquility and our range of professional services offered are sure to make all clients feel comfortable and safe at all times. To learn more about our facility or any of the services we offer, contact the specialists at Asheville Detox today. You no longer have to struggle alone. We will beat addiction together.