Alcohol Detox in Asheville
If you or someone you love is struggling with alcohol abuse and are searching for alcohol detox in Asheville, you have come to the right place. The small city of Asheville situated in the Blue Ridge Mountains of Western North Carolina is home to a large and welcoming recovery community. Since detox is often the initial addiction treatment service provided to people struggling with substance abuse, the detox center you choose is of the utmost importance. Asheville Detox Center offers compassionate and holistic care, 24/7 supervision, medication administration, aftercare planning, and much more.
How Harmful is Alcohol?
Alcohol is a central nervous system, or CNS, a depressant that slows down brain function. In small doses, it can cause feelings of relaxation and lower anxiety levels. However, in larger doses, alcohol can cause slurred speech, drowsiness, vomiting, and even coma or death. When someone drinks too much alcohol too quickly, they may experience a condition called alcohol poisoning, which can be fatal.
Alcohol consumption significantly increases the risk of developing certain chronic diseases such as liver disease, heart disease, and cancer. It can also worsen existing health conditions. For example, drinking alcohol can increase the symptoms of depression and anxiety. It can also interact with medications, making them less effective or even dangerous.
Alcohol and the Brain
Alcohol enhances GABA receptors. Gamma-aminobutyric acid (GABA) is a primary neurotransmitter in the brain whose function is to reduce neuronal excitability activity by binding to GABA receptors, which are located on the surface of neurons.
Over time, through prolonged alcohol exposure, GABA activity is decreased and its function is often altered. As a result, alcohol tolerance is affected, leading an individual to need more alcohol to feel the same effect as they once did.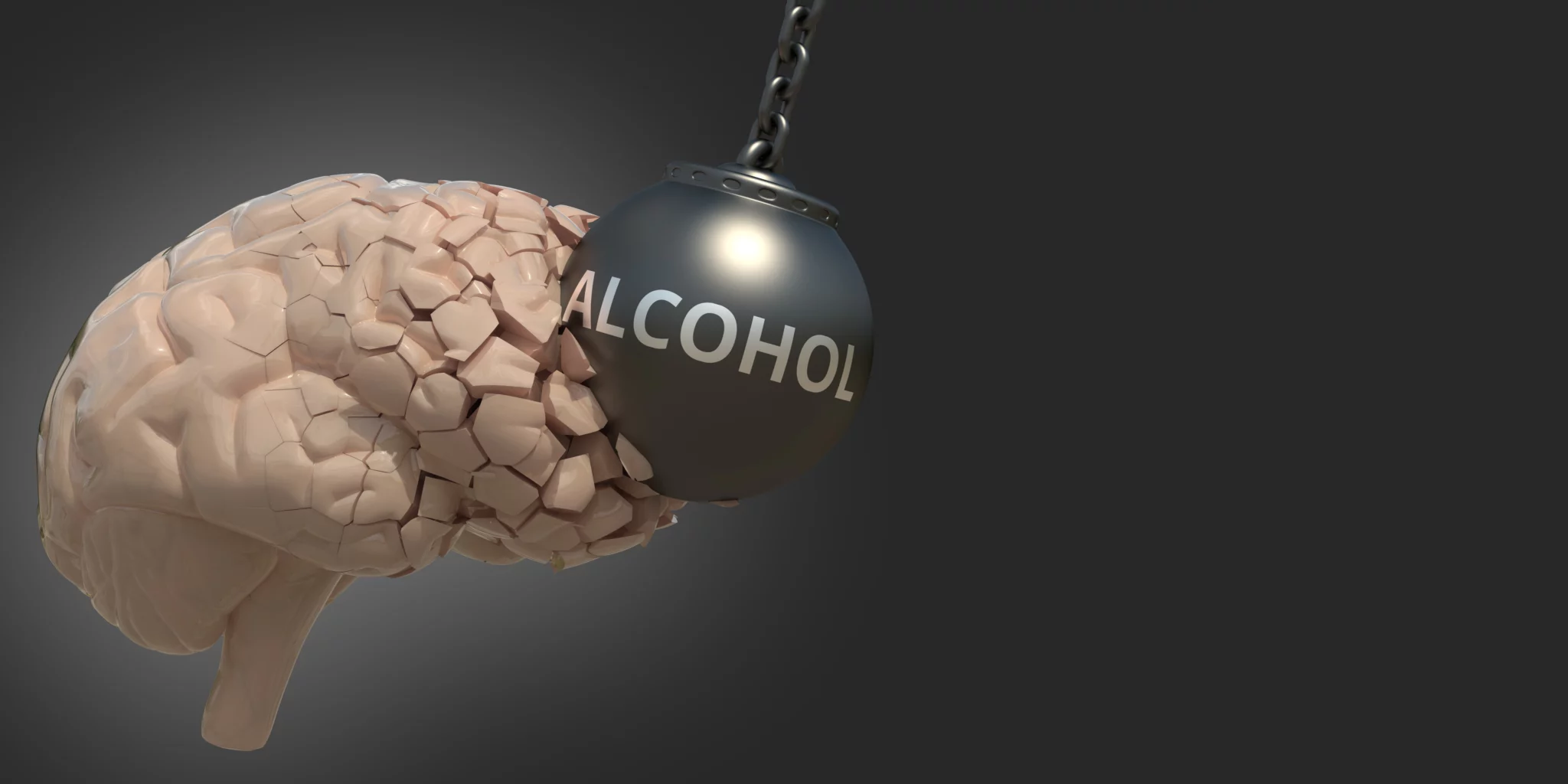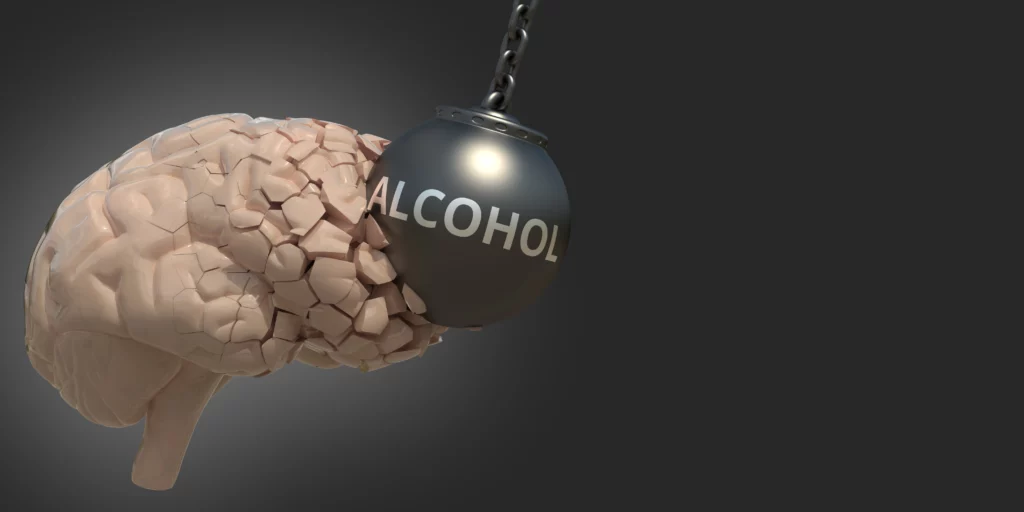 Abruptly stopping alcohol intake decreases the inhibitory actions of GABA neurotransmitters resulting in overactivity of the central nervous system, which triggers withdrawal symptoms that can lead to severe health issues.
What is Alcohol Addiction?
Addiction is identified by the continuous consumption of a substance despite detrimental repercussions. Addiction is a chronic condition that can be effectively prevented, treated, and managed by healthcare professionals working in teams.
Although taking drugs and drinking is a choice, individuals with substance use disorders (SUDs) either have a condition or a gene that was most likely inherited from a family member.
Alcoholism is the most severe form of an alcohol dependency. As opposed to alcohol abuse– which can include binge drinking (four to five drinks in a two hour period, depending on height and weight), repeated problems at work, school, or at home; driving while intoxicated or in other dangerous situations; deteriorations in relationships due to continued drinking; or drinking that results in legal problems– alcoholism consists of all of these symptoms and a dangerous physical dependency on alcohol.
This physical dependency makes withdrawal symptoms very common if alcohol consumption is reduced. An alcoholic usually consumes alcohol daily and needs assistance quitting.
Withdrawal Timeline
Withdrawal is often indicated by symptoms such as anxiety and insomnia when blood alcohol levels decline significantly after alcohol consumption is stopped or significantly reduced. On the second day of abstinence, withdrawal symptoms are often at their most severe, and by the fifth day they are often substantially reduced. Withdrawal symptoms such as anxiety and insomnia may persist at a lower intensity for up to 6 months after the resolution of the acute phase.
Unfortunately, the presentation and resolution of withdrawal symptoms is "extremely variable" and unpredictable according to the Substance Abuse and Mental Health Services Administration. Severe withdrawal symptoms, like delirium tremens and are rare but potentially life-threatening. Medical professionals have difficulty determining who will and will not suffer life-threatening symptoms as part of acute withdrawal.
Symptoms of Withdrawal
The first 24-72 hours are often the most difficult when it comes to alcohol withdrawal. Symptoms during this time may vary in severity; from shaking, sweating, anxiety, and nausea, to increased heart rate, high blood pressure, hallucinations (auditory, visual, or tactile), seizures, and delirium tremens, which can be fatal if left untreated.
Delirium tremens (DTs) is a potentially life-threatening condition that is characterized by extreme shaking, hallucinations, and delusions. Delirium tremens develop in a small percentage (around 5%) of people who suddenly stop drinking alcohol after chronic, heavy use for ten or more years; however, DTs can also occur in people who have consumed alcohol heavily for an extended amount of time and then reduce their alcohol intake.
After the first few days of withdrawal, symptoms will usually start to subside, but some may last for weeks or even months. It is crucial to undergo detox in the presence of medical supervision to ensure that you are safe and comfortable during this time.
What is Detoxing from Alcohol?
The goal of detoxification (detox) is to help the struggling individual through the difficult process of withdrawal from alcohol. Although the body is designed to expel these substances on its own, sometimes the process can be dangerous and even potentially fatal depending on the individual's level of dependence on alcohol. For this reason, people who are addicted to alcohol may need to seek professional help in order to detox from alcohol safely and avoid serious health complications.
When is Detoxing from Alcohol Necessary?
If you or someone you love are suffering from one or more characteristic symptoms of addiction, detoxification might be the ideal solution. Because of its role in helping you eliminate addiction, detoxing can improve your health as well as your overall well-being. A detox program is the best way to begin restoring your life and achieving your important life objectives, since addiction no longer has a place in it.
Is Detoxing from Alcohol Safe?
For those who abuse alcohol on occasion or are not physically dependent on it, detoxification may simply cause headaches, nausea, and sweats; however, people who suffer from alcoholism (drinking regularly and are physically dependent on alcohol) may suffer from serious side effects if they detox.
For those who are in this category, detoxification must be carefully monitored to ensure the patient's continued health. It can be extremely difficult.
Where You Detox Matters
Detox clinics usually have a higher success rate than detoxing at home because they can provide around-the-clock care.
There are several things to consider when deciding whether to detox at home or go to an alcohol detox center:
1) Detox clinics are staffed full time by experienced medical personnel who can monitor your health for any potential adverse reactions or complications.
2) In a medical detox setting, mental health professionals can assist you with any symptoms of anxiety or depression, as well as any other mental health issues that may arise before, during, and/or after the detox process.
3) Doctors and nurses in a detox clinic can administer fluids through an IV to help deal with dehydration and other symptoms of nausea and vomiting. There are many other medications that can be prescribed in a detox center to help alleviate symptoms of withdrawal.
Symptoms of alcohol withdrawal vary in severity depending on how much alcohol one is used to drinking, how quickly they try to detox, and the overall health of the person at the time of detox.
Things to Know About Alcohol Detox
While detoxing, you may experience extreme weight loss or weight gain. By following a healthful diet that includes fruit, vegetables, protein, and whole grains, you may alleviate the severity of such symptoms. Vegetables and fruit are antioxidant-rich, shielding your body from stress and restoring internal organ health.
Proteins and whole grains are critical for digestion and help maintain healthy joints and muscles. To avoid lethargy and to alleviate some of the symptoms of anxiety and depression that you might experience while detoxing, you should try to cut back on excess sugars and processed foods.
After detoxing from alcohol, if you want to remain sober, you will have to alter your social circle in some significant ways. If you were an active drinker who really liked to party or gather with friends around alcohol, you'll have to make adjustments to your social life after detoxing; however, during the detox process itself, professionals are able to help you learn what triggers you to drink, making the adjustment to your social life easier after completing detoxification.
Perhaps you used to drink before or after you saw certain people due to anxiety. A detox center can help you maintain your sobriety by helping with the process of eliminating certain people from your life or establishing clear boundaries when communicating with them.
What Happens After Detox?
There are numerous options for rehabilitative programs that provide continuing support to people who have completed a medical detox. These programs can help prevent relapse and maintain sobriety.
The most popular types of rehab programs for alcohol addiction are
Partial Hospitalization Programs (or PHPs) and
Intensive Outpatient Program (or IOPs).
After detoxing from alcohol, Asheville Detox Center assists clients with various therapies and aftercare planning services, ensuring all clients regain their health and are prepared to transition into a more intensive addiction program.
At our centers, we can help treat addiction through individual therapy sessions, education sessions, and group activities such as group therapy, nutrition programs, yoga, art therapy, music therapy, experiential therapy, family therapy, acupuncture sessions, and more.
Medically Reviewed by Jody Mabry NP