It is understandable that a person will feel confused about how they became addicted to a medication that their doctor prescribed to treat a health problem. Even if a drug is legally prescribed, it does not mean that it won't cause addiction if the patient uses it properly. People still manage to obtain various drugs and medications without a prescription.
As stated by the National Institute on Drug Abuse, 20 percent of Americans, or 48 million people, ages 12 and up have taken a prescription drug without a prescription for non-medical purposes.
How Do Prescription Pill Addictions Develop?
Many variables contribute to a person's addiction to prescription drugs or painkillers. Addiction to drugs and painkillers is usually inherited if someone in their family has a substance addiction problem. Additionally, the probability of substance dependency is higher in individuals who are part of the family if they have a substance addiction problem. Twelve percent of people aged 18 to 25 who take prescription drugs for nonmedical purposes are included in this group.
You can get high on a painkiller or take a stimulant to focus better while studying, for example. Those with mental illness, especially depression, anxiety, and post-traumatic stress disorder, are also at risk of using prescription drugs such as opioids. The drugs, which include opioid painkillers, connect to nerve cells and block pain to decrease worry and sadness. If an individual is prescribed an opioid for a sprained ankle, they may be tempted to consume it after their ankle has healed, just to feel good again.
There are three general types of prescription drugs: opioids, stimulants, and depressants. Each category of drug can produce physical and chemical dependences, altering the brain. When the drug is discontinued or quantities are decreased, withdrawal occurs. Withdrawal symptoms may range from mild to severe, and in some cases, they may be life-threatening if not handled properly and safely.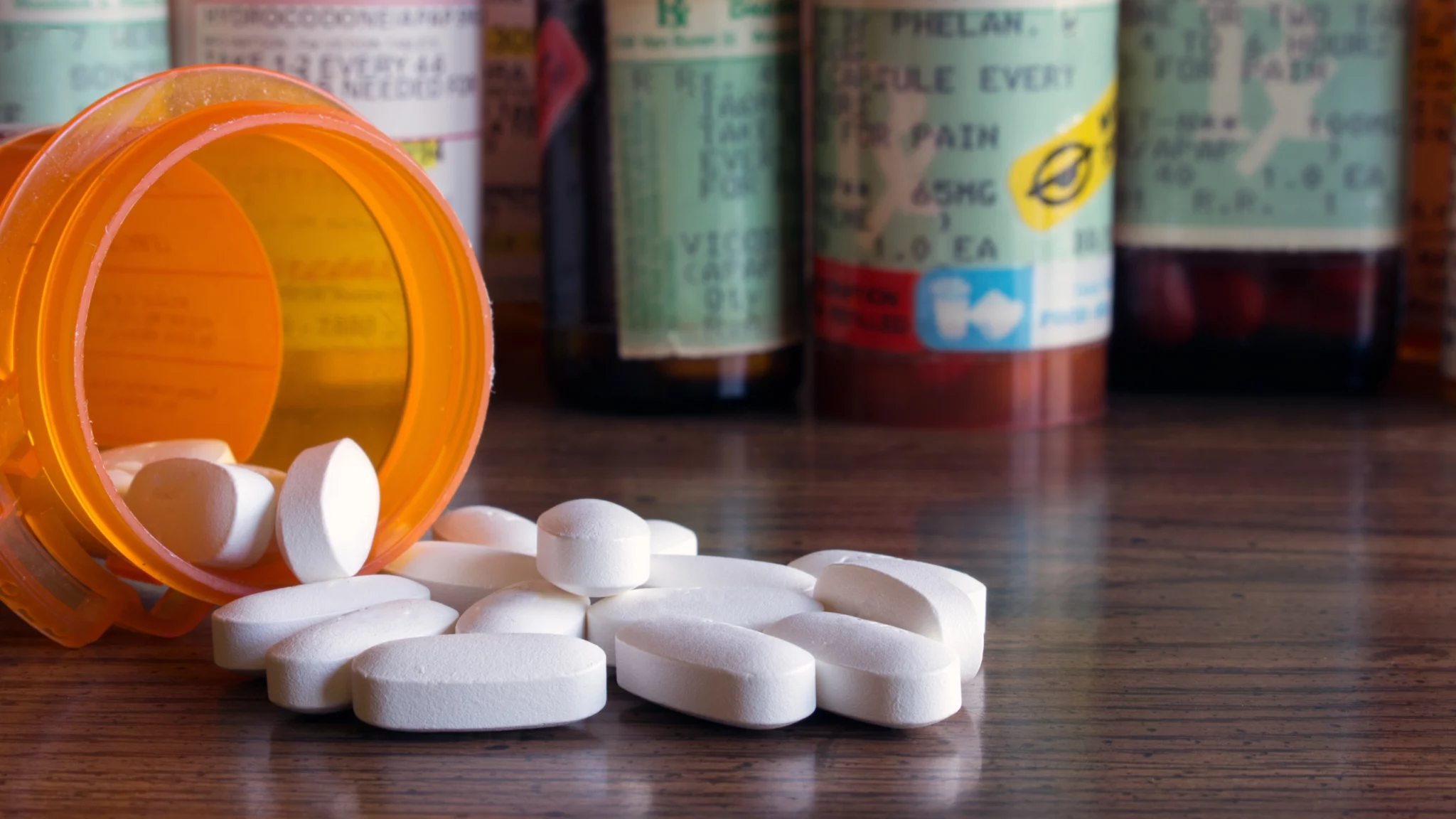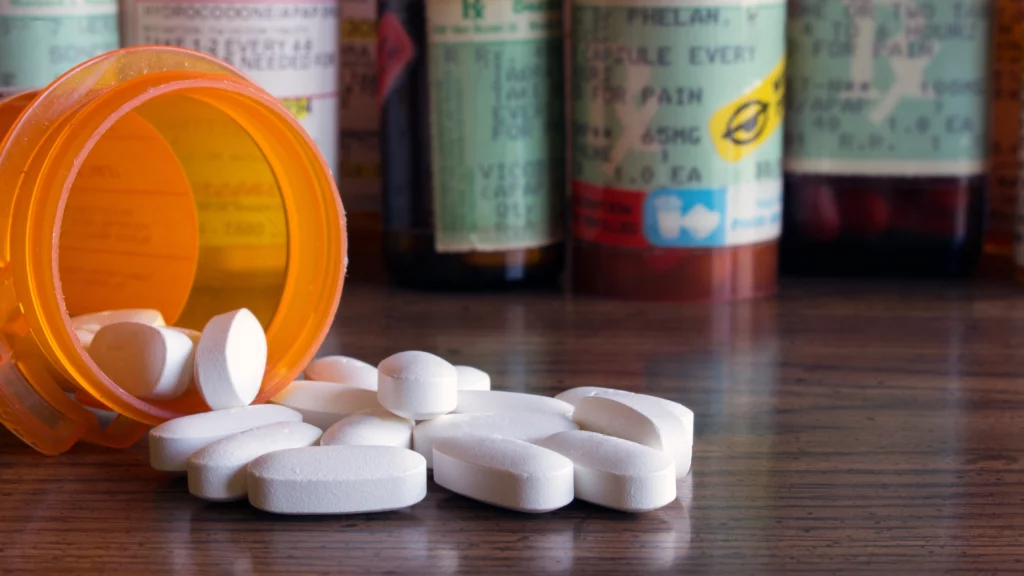 Prescription Pill Withdrawals
When a person quits taking prescribed medication or painkiller, his or her body goes into shock and rids itself of the drug. Withdrawal symptoms are typically fairly similar, but they manifest in different ways according to the drug being taken.
Stimulant Withdrawal Symptoms
Individuals with various sleep disorders, hyperactivity disorders, and severe depression are treated with stimulants. The drug stimulates the nervous system, causing the body to release dopamine and other natural chemicals, making someone more alert. Students favor stimulants because they are used as study drugs to enhance academic performance. When a person stops abusing stimulants, they may experience symptoms such as:
Depression
Anxiety
Tremors
Aggression
Fever
Sweating
Insomnia
Suicidal Ideation
Nausea and vomiting
Opioid Withdrawal
Historically, opiates have been used to treat pain. Opiates are available in two different forms: prescription pharmaceuticals such as morphine or codeine, and illegal street drugs such as heroin. Opiates are usually prescribed to treat pain, but they have also been misused for recreational purposes.
When opiates are administered, endorphins and dopamine are produced artificially. This generates a surge of elation and euphoria. Opiate withdrawal, on the other hand, is hardly euphoric. Some symptoms of opioid withdrawal include:
Insomnia
Fatigue
Anxiety
Paranoia
Aggression
Nausea
Increased heart rate
High blood pressure
Irritability
Muscle aches
Antidepressant Withdrawal
Among the most frequently prescribed medications, Antidepressants are are frequently misused by teenagers. In most cases, antidepressants are used to treat medically diagnosed depression, but these drugs are often misused for the euphoria they provide.
Substance abuse and mental health issues are common among teenagers who misuse antidepressants. Withdrawal from antidepressants can result in a number of potential side effects, similar to those observed with opiates. Symptoms of antidepressant withdrawal include:
Mood swings
Depression
Fatigue
Tremors
Nausea
Muscle spasms
Headache
Loss of Coordination
Dizziness
Anxiety
What is Prescription Pill Detox?
The function of detox is to safely manage withdrawal symptoms when someone stops taking prescription drugs. When someone stops using, detoxification removes any lingering substances from their system.
During the detox process, each client requires an assessment to establish the most effective treatment plan. The medical team at Asheville Detox Center will determine the best treatment process based on medical history, symptoms, and the severity of the addiction to prescription painkillers and pills. Once the assessment is finished, the team will create an individual and unique detoxification treatment plan to make the detox process as effective as possible.
The detoxification process starts as soon as a person stops using prescription drugs and painkillers. During this process, the body works to eliminate the drugs consumed. The most effective form of detoxification is one that is medically supervised and assisted.
How Long Does Prescription Pill Detox Last?
The length of the detoxification process and the severity of withdrawal symptoms are determined by the kind of prescription drug that is being abused. Other variables that may affect the procedure include the frequency with which you take the medication, the duration of dependency, and any mental or physical health issues you might have.
Withdrawal symptoms normally appear within the first 12 to 24 hours after the last dose and peak within 72 hours in individuals addicted to drugs. There is no set amount of time required for detoxification, as it depends on the individual and the drug being used. The withdrawal process usually lasts 7 to 14 days, but some symptoms may persist longer. Here is a list of the common phases of the prescription drug withdrawal timeline:
The Anticipatory Stage – mild symptoms and cravings are experienced. During this time, anxiety and fear are common. 
The Early Acute Phase – physical symptoms are observed. During this phase, symptoms might include vomiting, nausea, sweating, sleeplessness, and tremors, depending on the substance previously used. 
The Fully-Developed Acute Phase – Withdrawal symptoms reach their peak during this stage. Cravings are most serious during this phase, making it the most dangerous. During this phase, symptoms such as hallucinations and delusions are most likely to occur. 
The Post-Acute Withdrawal Syndrome (PAWS) – Long-term cravings, sleep issues, and other withdrawal symptoms may persist for weeks to months after a person's initial detoxification. Individuals are especially vulnerable to environmental triggers at this time, which may increase their likelihood of relapse. A proper detox program may prevent PAWS because these enduring symptoms are more prevalent in those who received medical assistance or cold-turkey quitter
What to Expect During Prescription Pill Detox
Our prescription drug detox treatment facility in Asheville, North Carolina provides assistance to those hoping to remove the drugs from their system while being supervised by a professional medical team. We will be with you every step of the way to ensure you are as comfortable as possible. Our expert medical staff will monitor your vitals to make sure you are always physically healthy. Detox specialists supervise clients 24 hours a day ensuring every individual remains safe throughout the duration of detox.
Not everyone who goes through detoxification requires medications in order to feel comfortable, but there are some people who feel that the process would be too difficult to finish unless they had medication relief. Those with addictions to prescription painkillers like Vicodin and OxyContin often fall into this category. At Asheville Detox Center, our specialists are able to administer necessary medications for clients in need of relief, or those with co-occurring mental disorders.
Once detox is completed, aftercare specialists work with clients to determine the best next course of action. Because long-term sobriety usually depends on intensive addiction treatment post-detox, our specialists help clients decide on a continued addiction treatment program that suits their individual wants and needs.
Is Prescription Pill Detox Safe?
Medical detox for prescription pill addiction is safe and effective in assisting with the withdrawal process. The entire detox process is supervised by medical professionals, including experienced nurses and detox specialists. Medical personnel supervises all aspects of detoxification, monitoring heart rate, blood pressure, and temperature throughout the process to guarantee a safe withdrawal.
Prescription pill withdrawal is rarely fatal. In some scenarios, preexisting medical problems or health issues resulting from injected drug abuse might be life-threatening. An increased chance of overdose occurs for those who return to opioid consumption after a period of abstinence. Someone detoxing at home or without medical supervision might suffer from dehydration and heart failure as a result of untreated diarrhea and vomiting.
What Comes After Prescription Pill Detox?
The most effective way to achieve long-term sobriety is to pursue continued addiction treatment after detox. While working with their specialist, a client should determine the most suitable continuing treatment plan based on personal needs and individual circumstances.
At Asheville Detox Center, our aftercare specialists work with each client to determine the best plan of action moving forward. Due to our many addiction treatment affiliations within the region, we are confident we will find a treatment program that suits each client's individual wants and needs.
Prescription Pill Detox at Asheville Detox Center
Drug and alcohol-related disorders are frequently treated with supervised medical detoxification, which is available 24 hours a day at Asheville Detox Center. Our detox program provides round-the-clock nursing care, as well as detoxification for people with co-existing mental health issues and for those who are suffering from polysubstance abuse. Each client's detoxification requirements are addressed and case managers work with each client individually to determine the best next step in treatment once the individual has completed the detox program.
At Asheville Detox Center, we have created a relaxing, serene environment because we want our clients to feel safe, supported, and at ease throughout the detoxification process. Detox specialists are present 24/7 to supervise the process, and supplemental services such as MAT are available to clients who might benefit from this additional care. To learn more about medical detox or any of the services we offer, contact the specialists at Asheville Detox Center today. We are here and ready to help.
Medically Reviewed by Jodi Mabry – NP