Inpatient rehab for addiction provides the emotional support and clinical supervision required to successfully overcome a substance use disorder. The professionals at Asheville Detox utilize medication-assisted treatment to keep withdrawal symptoms at bay and offer various therapeutic services to ensure each client is restored to optimal health while participating in the inpatient rehab program. Continue reading to learn more about inpatient rehab, detox, and how to find the help you need.
What is Inpatient Rehab?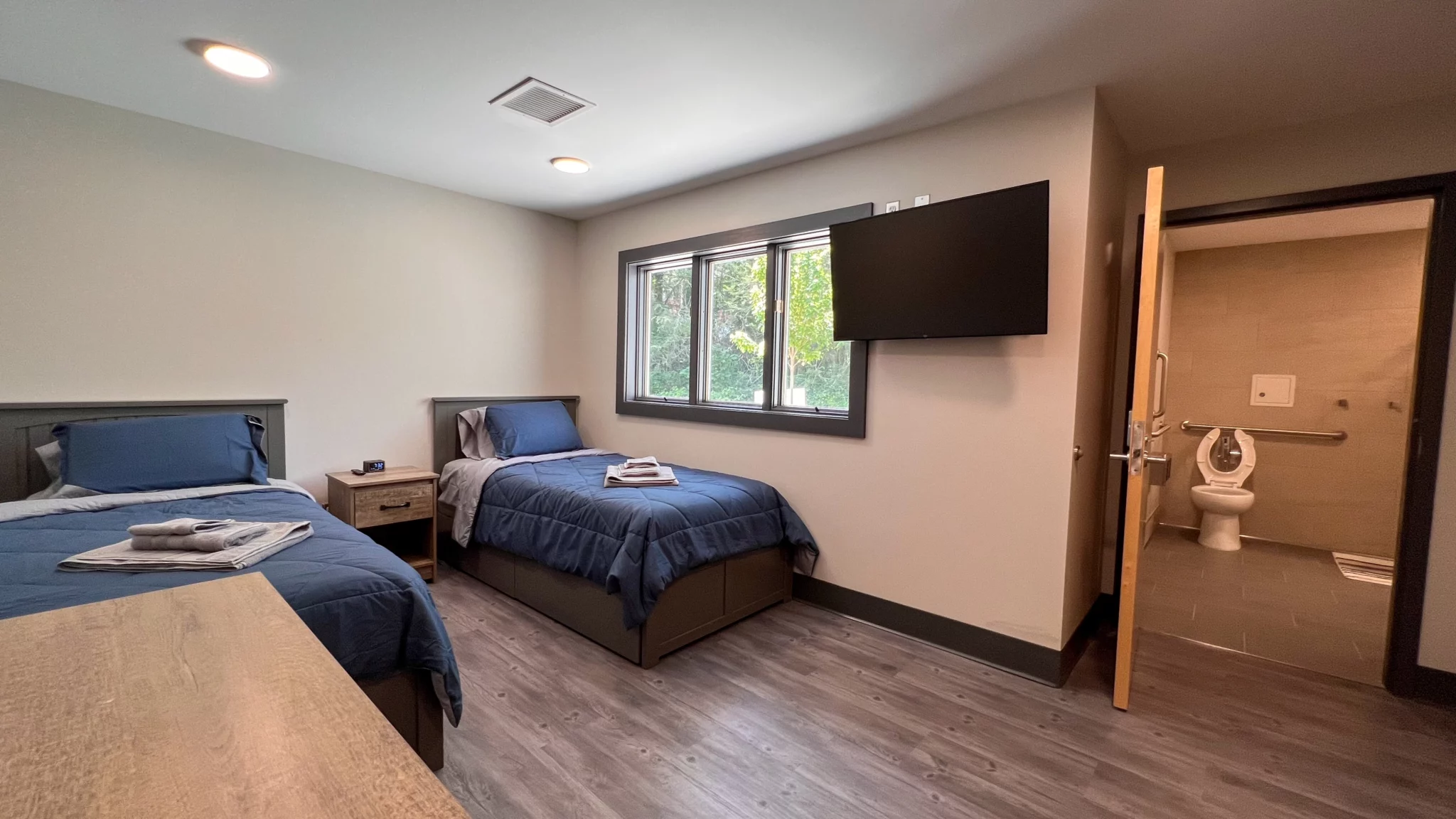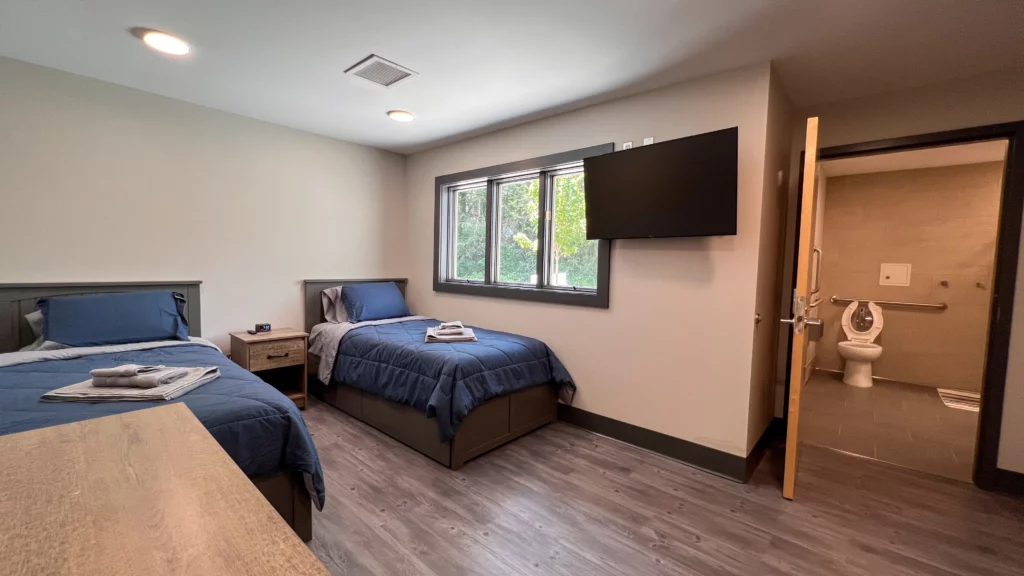 Inpatient rehab is often the destination of choice for those looking to overcome an addiction. For those seeking addiction treatment, inpatient rehab is a treatment option that requires a client to reside in the facility for the duration of treatment. Many inpatient and residential treatment programs offer a structured detox program as part of their treatment approach. Withdrawal can be made easier with the help of drugs in either type of detox facility, particularly when dealing with severe substance dependence or addiction.
Importance of Inpatient Medical Detox
The delicate balance of chemicals required for your body to function properly is physically altered by repeated drug or alcohol abuse, altering the structure of the brain and the way the brain regulates key hormones. The detoxification process, typically lasting a few days, removes toxins and adjusts the body to functioning without drugs. This process may be physically and emotionally taxing if medical assistance is not provided.
Most patients in detox will suffer withdrawal symptoms of some sort. Seizures are common, as are nausea and fatigue. It's critical to detox at an inpatient facility where medical personnel and clinicians are present around the clock to prevent potentially deadly complications. A careful medical approach may facilitate a less painful detox process, one that is safer and more likely to succeed.
How Does Detox Work?
The detox process may differ depending on the substance involved. For example, detoxification for opioids, benzodiazepines, and alcohol each have different durations. A substance may take several days or even months to be eliminated from the body, depending on the substance.
Prior to beginning medically assisted detox, a patient will undergo a comprehensive medical examination in order to determine if it is the appropriate treatment option. During this examination, the medical history of the patient and the specifics of their dependency will be documented, and this information will be used to create a personalized detox plan.
When the presence of drugs or alcohol in a patient's system is reduced, they will typically experience withdrawal symptoms. Since drug and alcohol withdrawal symptoms are very similar, detoxing individuals often experience similar symptoms. Withdrawal symptoms are caused by a person's level of addiction to alcohol or drugs, the type of substance they are addicted to, the amount they consume, and their mental and physical health, which has been dependent on these substances for a lengthy time period. Common symptoms of withdrawal include:
Nausea
Excessive sweating
Confusion
Muscle tremors
Fever
Anxiety
Delusions 
Chills
Paranoia
Bone pain
Vivid dreams 
Insomnia
Fatigue 
Diarrhea 
Seizures
Increased blood pressure 
Patients will be provided with appropriately controlled medications during detoxification to help them cope with withdrawal. No drug eliminates all withdrawal symptoms, but certain medications can alleviate anxiety and depression, help people sleep adequately, and counter as many other symptoms as possible.
How Long Does Inpatient Detox Last?
Individual detox durations are contingent on the person's unique circumstances. While detox normally lasts from a few days to two weeks, the length of stay varies. For example, within eight to 24 hours after using certain short-acting opioids such as some painkillers and heroin, withdrawal symptoms such as nausea, diarrhea, and constipation begin to appear. Withdrawal symptoms from methadone and other long-acting opioids, however, may not begin until two to four days into detox and may last around 10 days. Withdrawal symptoms from any benzodiazepine drug such as Xanax, Valium, and Ativan usually begin within one to four days and peak after about two weeks. With no medical treatment, some people may experience withdrawal symptoms for months or years.
The duration of the detox process is usually between 7 and 10 days, but it can vary for different people and for the reasons stated previously. Patients may then move on to an inpatient rehab center where they will receive intensive psychological therapy. Inpatient treatment usually occurs as part of an intensive 28-day addiction program.
How to Choose an Inpatient Rehab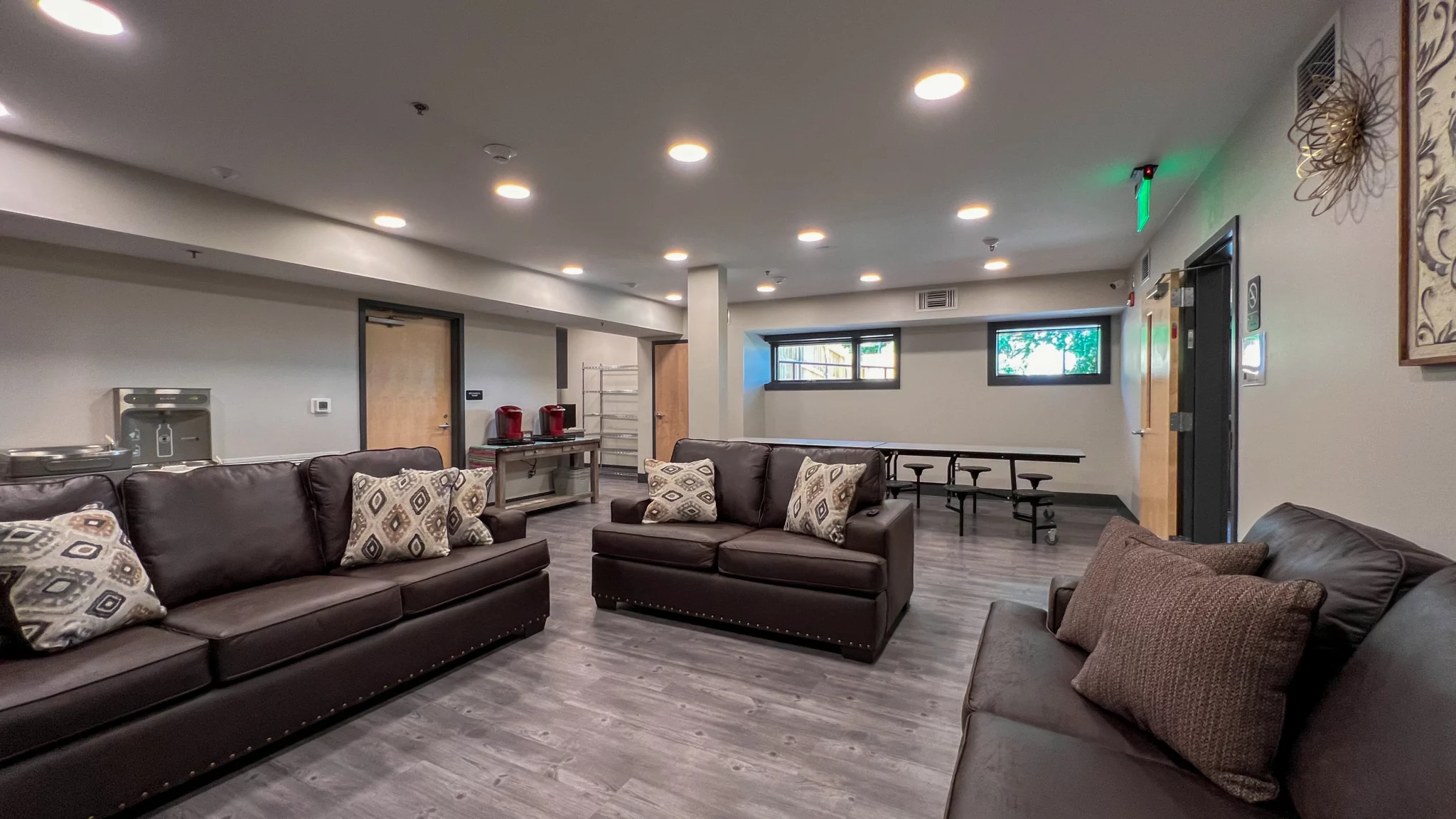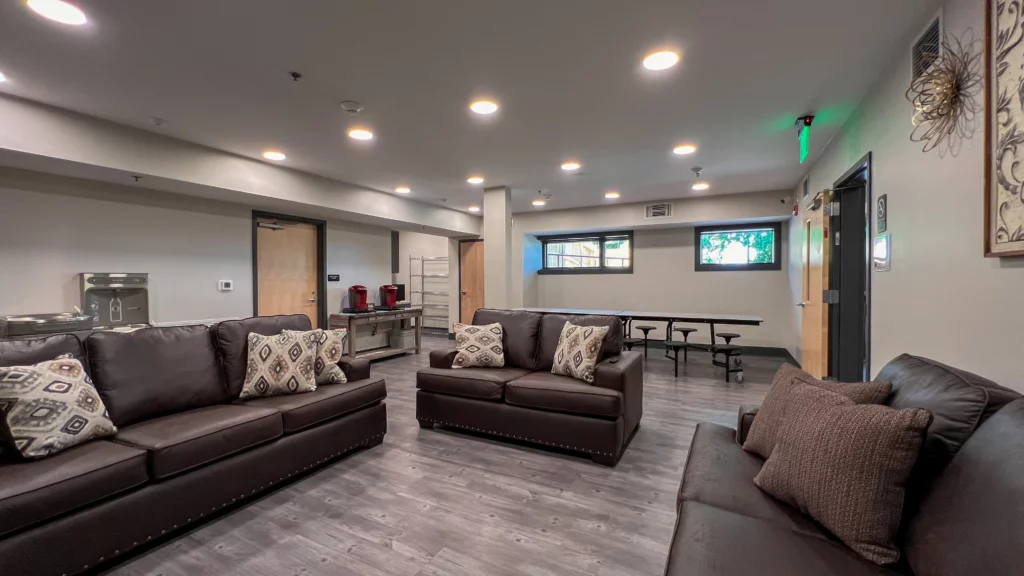 Choosing the right detox program is important if you or a loved one is battling addiction or substance abuse. Detox is often the most difficult phase of treatment, so knowing how to choose the right program can be crucial. The following are important things to consider while making a choice.
What Are Your Goals?
Identifying your rehab objectives begins with listing the substances and/or actions you want to quit. If you have any other underlying problems, such as a dual diagnosis or co-occurring mental health condition, you might also wish to have treated, you should identify these next. Then, you must determine what success means to you. Is your initial objective to finish detox and stay sober for the first thirty days, or six months, or a year? Only you and your family can decide on your objectives and what long-term recovery looks like to you.
What Treatment is Best For Your Situation?
It's difficult to know what treatment options are available and which ones will match your recovery needs without speaking to a treatment provider. Having so many choices can be challenging. In addition, treatment providers are knowledgeable about a multitude of rehab subjects that the general public may not be aware of. Treatment providers can also provide valuable information about facilities. These dedicated individuals can assist you in identifying treatment alternatives and connecting you with rehabs.
What Amenities Are Provided?
The amenities are some of the greatest factors that differentiate drug and alcohol rehabs. There are rehabs that offer a standard of living comparable to that of a five-star hotel, and others that offer rudimentary but completely sufficient amenities to help clients end their substance abuse. The range of services on offer is quite extensive, so you should be able to locate something you desire.
Where is it Located?
When thinking about whether or not it is best to choose a rehab facility close to home, there are several different schools of thought. In addition to being more convenient, those who live close to home may need to remain there for a long period of time because of commitments to family and friends. However, leaving as far away as possible for rehab is generally beneficial; doing so can help to completely sever the connection between the addict and their former life, especially if they have been forced to stay near home as a result of toxic relationships or drug-using habits. Therefore, this is an important consideration and a decision only the client can make.
What's The Cost?
The cost of rehab is one of the biggest considerations for those seeking treatment. Because the facility, the duration of treatment, and the program's patient participation all significantly affect the price, rehab cost is highly variable. Fortunately, there are many ways to pay for rehab, so you can choose the one that best meets your budget. A long-term addiction's financial toll is far greater than rehab.
Does Insurance Cover Inpatient Medical Detox?
The Affordable Care Act (ACA) requires private insurance companies to provide some sort of substance abuse treatment coverage to their customers. Additionally, substance abuse treatment is considered an important health care benefit for US citizens. Therefore, most insurers cannot entirely dismiss substance abuse disorder coverage. Your specific coverage, however, will depend on the state you purchased coverage in and the kind of health care plan you signed up for, such as a PPO or HMO plan.
The professionals at Asheville Detox can answer any questions you have regarding cost, payment, and coverage. Insurance verification can be completed on behalf of the future client so they can be aware of exactly how much treatment will cost and what they will be financially responsible for covering.
Inpatient Rehab at Asheville Detox Center
Asheville Detox was founded to meet the ever-growing demand for a quality inpatient rehab clinic in the area. Now fully operational, Asheville Detox provides various therapeutic services, including medical detox, to all in need of this introductory addiction treatment.
All clients are monitored by a physician 24/7 throughout the detox and withdrawal process. After the detox process is complete, our specialists work with clients to determine the most suitable course for them moving forward. Because we think that everyone is deserving of personalized treatment, we then refer individuals to one of our many affiliated addiction treatment centers that best suit their particular needs and wants.
At Asheville Detox, we believe that the continuum of care is of the utmost importance To learn more about our inpatient rehab and detox services, contact us today. You are not alone.