While Suboxone is a valuable tool in opioid addiction treatment when used as directed, misuse, particularly through snorting, can have serious consequences for individuals seeking recovery. This article explores the effects, dangers, and strategies to avoid abuse associated with snorting Suboxone.
What is Suboxone?
Suboxone is a prescription medication used in the treatment of opioid addiction and is the brand name of a combination drug that contains buprenorphine and naloxone. Suboxone is typically used in treatment plans for opioid addiction for medication-assisted treatment and is used in various forms, such as sublingual films or tablets. It helps individuals stabilize their lives and reduce their reliance on opioids, enabling them to work towards recovery and sobriety.
Buprenorphine and naloxone work as the two main ingredients within Suboxone. Buprenorphine is a partial opioid agonist that reduces cravings and withdrawal symptoms in opioid-addicted individuals, but it doesn't produce the same intense high as opioids. Naloxone is an opioid antagonist added to Suboxone to deter individuals from misusing it. However, if the medication is abused by snorting, smoking, or injecting it, naloxone can trigger withdrawal symptoms.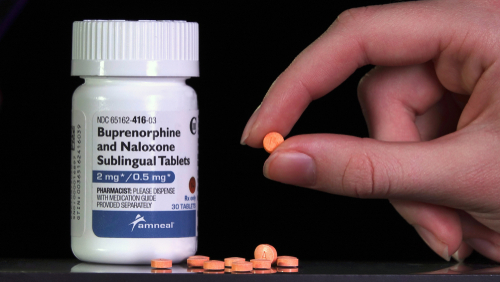 How is Suboxone Abused?
While it may seem like Suboxone is only used to treat addictions, many individuals have found ways to abuse Suboxone. Some of the most common ways individuals have abused Suboxone are:
Crushing and Snorting: Some individuals may crush Suboxone tablets or films into a powder and then snort it through the nose, effectively abusing it intranasally. This can deliver a faster and more intense effect but is dangerous and can lead to overdose or severe withdrawal symptoms.
Crushing and Smoking: Similar to snorting Suboxone, individuals may crush the tablets into a powder and use heat to turn it into a vapor. Once it is turned into a vapor, individuals can then smoke the substance. This leads to a decrease in the effects of Suboxone and is a less common form of abuse.
Injecting: Suboxone can be dissolved in a liquid and then injected intravenously. This method is also highly dangerous and can lead to severe health risks and side effects.
Taking Higher Doses: Individuals may take more Suboxone than prescribed in an attempt to achieve a stronger effect, which can increase the risk of overdose.
Combining with Other Substances: Some individuals may use Suboxone in combination with other substances, such as alcohol or benzodiazepines, to enhance its effects. This is extremely risky and can result in life-threatening consequences.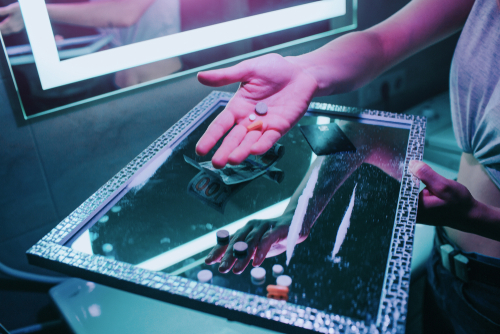 Dangers of Snorting Suboxone
Snorting Suboxone can cause significant dangers to an individual's health. Because of these dangers, it's essential for individuals to take Suboxone as prescribed by a healthcare professional and to seek comprehensive support and guidance for recovery to minimize these dangers. Many of these dangers may include:
Nasal problems such as burning or tingling sensations in the nose, frequent nosebleeds, sinus infections, and damage to the nasal septum
Naloxone withdrawal symptoms that may cause nausea, vomiting, muscle aches, elevated blood pressure, and dehydration
An increased risk of overdose resulting in difficulty breathing, drowsiness, loss of consciousness, or even death
A Suboxone addiction or dependence may form as individuals continually snort the substance to achieve the same 'high' effects
In recent years, research conducted by the National Institute on Drug Abuse (NIDA) has shown that individuals who have an opioid use disorder and have received treatment for it, are less likely to abuse buprenorphine than those who have not. This understanding shows the importance of providing evidence-based treatments, such as medication-assisted treatment (MAT), to individuals struggling with opioid addiction. MAT programs, which include medications like Suboxone, offer a structured and supported approach to addiction treatment. They not only assist individuals in managing their cravings and withdrawal symptoms but also contribute to the normalization of their lives by enabling them to focus on recovery and rehabilitation.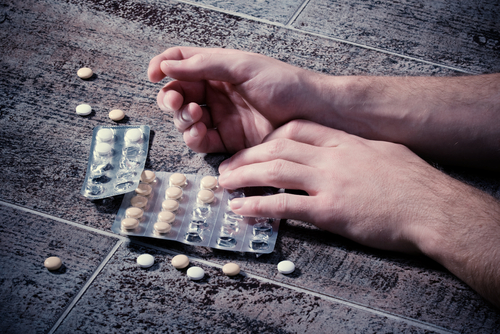 How to Avoid Suboxone Addiction While Receiving Treatment
Avoiding Suboxone addiction while receiving treatment for opioid addiction is essential for a successful recovery. When used as directed by healthcare professionals, Suboxone can significantly improve the chances of recovery for individuals grappling with opioid addiction. However, as stated above, some individuals may develop a Suboxone addiction. Some common ways to avoid this while receiving treatment can include:
Strict medication management
Regular check-ins with medical professionals
Identifying and avoiding triggering situations
Participating in support groups
Having regular drug tests
Maintaining a healthy and active lifestyle
Learning the risks and side effects of Suboxone addiction
Suboxone Addiction Treatment at Asheville Detox Center
If you or a loved one is struggling with Suboxone addiction or opioid dependency, take the first step towards a healthier, addiction-free life with the support of Asheville Detox Center. Our dedicated team of professionals specializes in medical detox, medication-assisted treatment, and aftercare support. We understand the unique challenges individuals face on the path to recovery. We offer comprehensive, evidence-based treatment programs tailored to your specific needs, providing the medical, therapeutic, and emotional support necessary for a successful journey to sobriety.
Contact us today to learn more about our medical detox programs and begin your healing today.