Access to stimulant addiction treatment has never been more important. Experts have warned that while the country's attention is riveted by the opioid epidemic, a stimulant drug crisis is brewing, involving drugs that are cheap, powerful, and widely available. Abuse of illicit drugs such as cocaine and methamphetamine, as well as prescription drugs such as Adderall and Ritalin, characterizes this stimulant epidemic. Continue reading to learn more about stimulants including what they are, their side effects, and the treatment options available.
What are Stimulants?
Stimulants are a group of drugs that increase alertness and energy and are sometimes used to improve focus and attention. Because they stimulate certain brain functions, these substances stimulate both physical and mental processes. Using stimulants may result in increased heart rate, blood pressure, and respiration. Because they have both widespread illicit patterns of abuse as well as pharmaceuticals that are available for prescription use, this class encompasses a wide range of substances including cocaine, methamphetamine, Adderall, and Ritalin among others.
Types of Stimulants
Drugs in the stimulant category affect the body by stimulating the brain and speeding up mental and physical processes. They also increase energy, improve concentration and attentiveness, elevate heart and respiratory rates, and raise blood pressure. In addition, they raise confidence, reduce inhibition, and reduce sleep necessity.
Methamphetamine
Methamphetamine can be found in the form of glass fragments or bluish-white rocks, and it is taken in pill form, swallowed, or injected. Meth, as it is commonly known, produces a quick high but then causes users to crash quickly.
Cocaine
Cocaine, which is glamorized as the "rich man's aspirin," is a highly addictive stimulant that is available in fine, white powder form and is often snorted. It is frequently mixed with inert substances like corn starch or deadly synthetic drugs such as fentanyl in order to boost profits.
Prescription Stimulants
Narcolepsy and attention deficit hyperactivity disorder (ADHD) are two conditions treated with prescription stimulant drugs such as Adderall and Ritalin. Individuals who do not suffer from these conditions often abuse them. College students and adults abuse them to try to achieve better grades and memory, respectively, because they do not carry the same stigma as meth or cocaine. Despite this, there are still significant health risks associated with their use,

Side Effects of Stimulant Abuse
An individual who abuses stimulants may develop a tolerance to the substance, requiring more of the drug to achieve the desired effects. This leads to dependence (need the substance in one's system to function optimally) and often to addiction. The National Institute on Drug Abuse (NIDA) lists the following as common signs and symptoms of stimulant abuse:
Increased energy
Irritability
Increased stamina
Increased alertness
Increased heart rate
Elevated blood pressure
Increased body temperature
Feelings of invincibility
Heightened confidence
Muscle spasms
Nausea 
Dangers of Stimulant Addiction
Stimulant misuse can cause serious cardiovascular problems. Stimulants may speed up heart rate and raise blood pressure, leading to a sudden stroke or cardiac arrest. Smoking and snorting stimulants may also increase the risk of lung infections and inflammation. These drugs can upset the digestive system, resulting in ulcers and bowel deterioration as a result of interrupted blood flow to the delicate tissues of the gastrointestinal tract. The person may suffer from malnutrition if stimulants are used, as these substances typically suppress appetite. In addition to dehydration and increased body temperature, MDMA and synthetic cathinones may cause rhabdomyolysis, a condition in which skeletal muscles break down and send toxins to the kidneys, resulting in kidney shutdown.
Nonmedical use of stimulant drugs may also result in serious psychological repercussions. Some stimulant drugs, particularly those that are nonmedical, may cause aggressive behavior, paranoia, and other symptoms of mental illness. Withdrawal from stimulants may lead to problems such as sleeplessness, fatigue, and depression. People may also develop an addiction to drugs such as cocaine and methamphetamine as a result of avoiding the "come down" effect. A person who goes on a stimulant binge cannot sleep for several days, and using the drug may be a way to avoid feeling down or exhausted.
When someone is high on stimulants like bath salts, methamphetamine, or crack, they may pick at their skin, or develop formication, the irrational belief that bugs are crawling on them. This habit of excessive scratching or picking damages the skin, resulting in open wounds that are vulnerable to infection.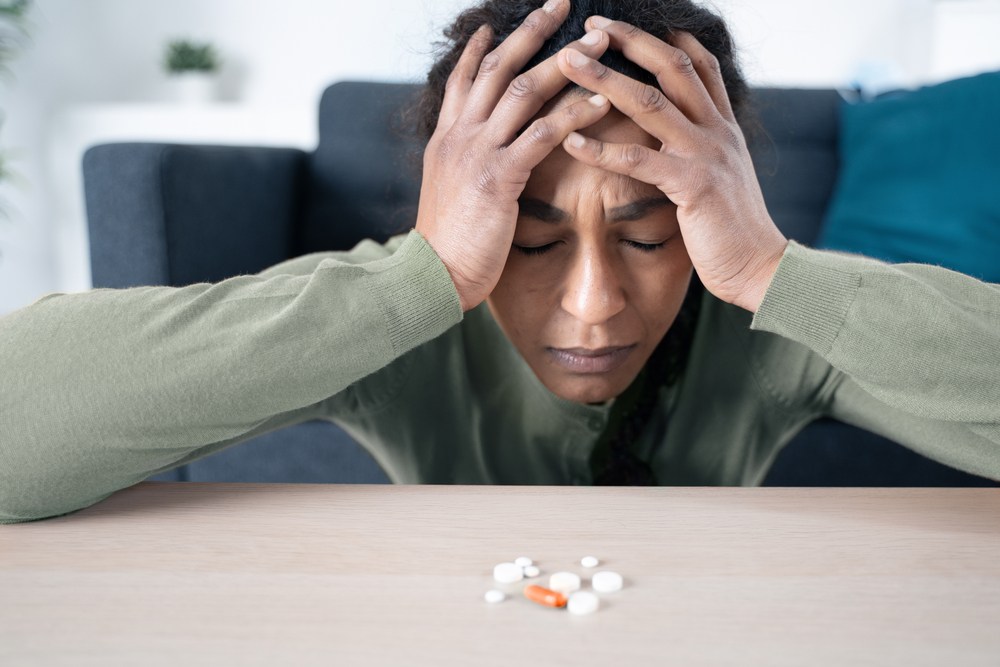 Stimulant Addiction Treatment
Each person who has an addiction to stimulants or is abusing them will have a unique treatment plan. Stimulant abuse and addiction treatment will utilize a wide range of therapeutic modalities to aid individuals. Detoxification is the first phase of treatment. An individual's body will be detoxified of all foreign substances as a result of detoxification. Following detoxification, an individual should participate in substance abuse and addiction treatment in order to sustain their recovery.
People will engage in a variety of therapies (such as cognitive behavioral therapy, dialectical behavior therapy, creative arts therapies, group therapy, etc.) during the program and establish healthy daily routines in order to maintain sobriety. After treatment, individuals may choose to become involved in the recovery community by attending support group meetings, following an aftercare program, or joining a sober living community.
Benefits of Treatment for Stimulant Addiction
Patients who are addicted to stimulants can benefit from intensive treatment, which aims to help them live independently without the need for stimulant drugs. There are many advantages to intensive treatment, including a higher chance of successfully overcoming an addiction to stimulants and living a better life. Other benefits include:
Receive education on the disease of addiction
Identify the source of addiction
Confront past trauma
Develop healthy coping skills for relapse prevention
Learn stress management techniques
Practice healthy communication skills
Learn to set clear boundaries
Repair damaged relationships
Receive peer support

How Long Does Stimulant Addiction Treatment Last?
How long a patient stays in drug addiction treatment depends on the level of care required. stimulant withdrawal symptoms may be managed in a medically supervised detoxification program that lasts from a few days to several weeks (usually averaging around seven days). After that, more intensive rehabilitation might be necessary for long-term recovery. Typically, addiction treatment programs range anywhere from 30 days to over a year, depending on the level of care required.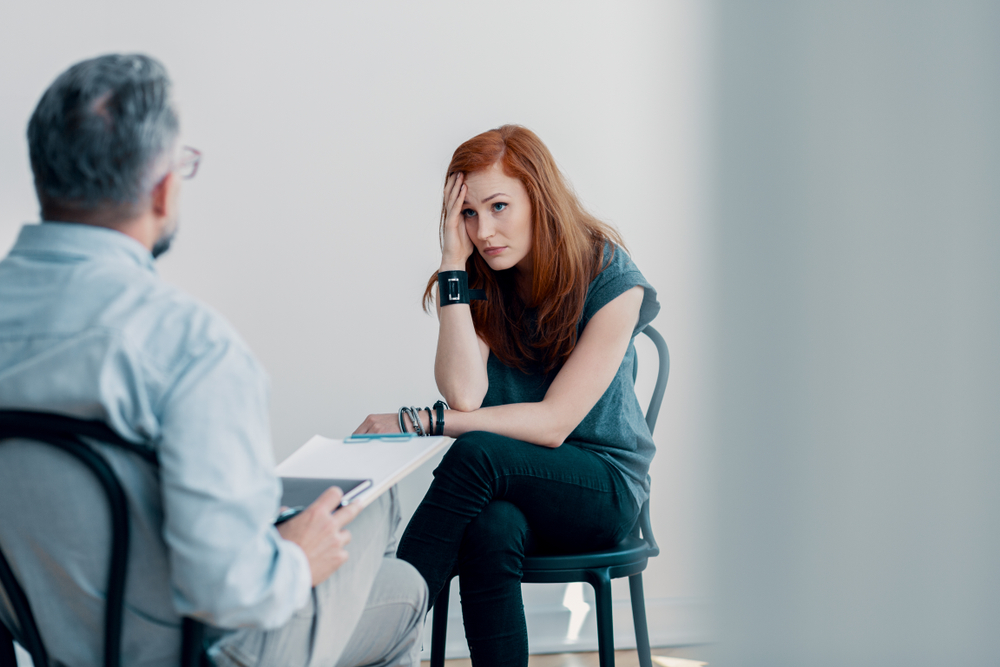 Life After Stimulant Addiction Treatment
Because of the complex and often emotional work involved in treating substance use disorders, as well as the elimination or reduction of physical dependency on substances, recovery requires constant effort to maintain. Whether it takes place at an inpatient or outpatient facility, recovery is always an ongoing process.
Even after withdrawal symptoms and the physical desire for stimulants are diminished or eradicated, compulsive substance abuse is still a problem. To maintain sobriety, continual therapy is necessary. For those in recovery, a therapist can help to recognize what situations trigger a desire to use drugs, and how to manage them. There are also support groups for those who want to address the psychological aspect of drug addiction. A 12-step program forms the foundation for these groups, which offers comfort in knowing that other individuals are experiencing the same thing.
Sober-living homes are another great recovery tool to have. These sober living environments provide residents with a supportive space where people can transition back into daily living at their own pace. Residents are encouraged to take part in 12-step groups, attend household meetings, and return back to work or school. By providing individuals with transitional housing, they feel more comfortable and capable in their handling of potential triggers and temptations outside of the walls of a treatment facility.

Stimulant Addiction Treatment at Asheville Detox Center
We at Asheville Detox provide excellent care throughout the medical detox process. Medical detox is the safest approach to entering recovery, and we dedicate a lot of time and effort to providing exceptional care.
From the moment you arrive at Asheville Detox Center, our specialists will expertly assess your situation and provide you with the required clinical services to ensure you are both safe and comfortable during this initial stage of treatment.
We offer medical detox services for those battling stimulant addiction in a medically supervised environment to minimize the risk of adverse side effects. Withdrawal symptoms are monitored by medical specialists in a clinical environment, which is why clients may feel safe and comfortable detoxing.
In order to learn more about our diverse programs and services, please contact Asheville Detox Center right now. Withdrawal from stimulants is dangerous and potentially fatal if left untreated. Do not put off seeking assistance any longer. We are here to assist you.