Are you in search of an Atavan rehab facility for yourself or a loved one? The misuse of prescription drugs, such as Ativan, is a significant issue in the United States. Using more of a drug than prescribed or mixing it with other substances, such as alcohol or other medicines, is considered misusing the drug. Unfortunately, Ativan is addictive and frequently abused. The consequences of abusing prescription drugs can range from moderate to lethal, posing a threat to people's health and safety. What are the signs of Ativan addiction, and where can those who care about someone with a prescription drug addiction seek assistance? In this article, we will discuss Ativan abuse and treatment approaches.
What is Ativan?
Ativan, clinically known as lorazepam, is a benzodiazepine commonly employed to manage a variety of anxiety issues. This drug is not usually prescribed for long-term use, as many doctors will only prescribe it for a few weeks, if at all. Ativan, even when taken as recommended, can be highly addictive. Users can rapidly become tolerant and dependent and soon find themselves battling an addiction. Lorazepam abuse can cause a wide range of medical problems, from mild skin irritation to severe muscle coordination issues, accidental injury, severe memory loss, and more.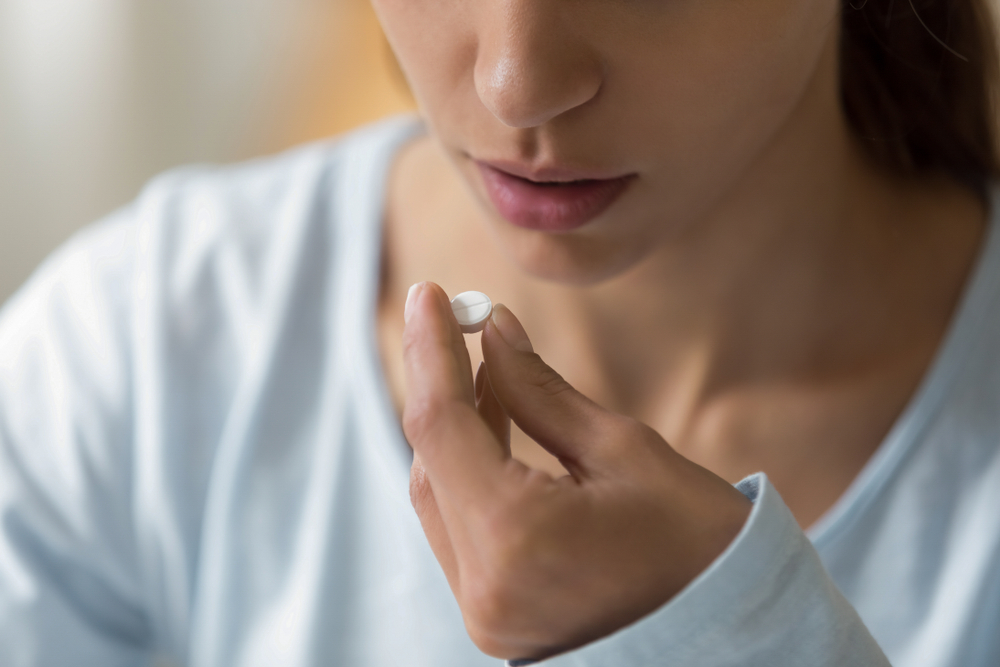 Ativan inhibits the neurotransmitter GABA (Gamma-Aminobutyric Acid) to slow down hyperactive mental processes. Ativan is usually administered orally, although it is occasionally provided as a colorless, pure liquid. It takes between 45 minutes and 2 hours for Ativan to produce its full effects after it is taken. A person typically requires 20 to 100 hours to eliminate Ativan from their system.
Signs of Ativan Abuse
The user's body becomes accustomed to having Ativan in their system, requiring higher and higher doses to obtain the same result from the drug. Because of this, Ativan is only prescribed for a few months at a time. As tolerance increases, so does an individual's chance of addiction and potential overdose. People who continually abuse Ativan will experience painful withdrawal symptoms when they stop taking it. This is the physical aspect of drug addiction. The following physical signs are associated with Ativan abuse:
Drowsiness
Respiratory depression
Confusion
Blurred vision
Fainting
Lack of coordination
Weakness
Slurred speech 
A person abusing Ativan may experience slurred speech and difficulty coordinating movements, putting them at risk of serious injury or death from a fall. Some Ativan abusers also take high doses of the drug for extended periods of time. Chronic Ativan use may result in a variety of symptoms, including:
Anxiety
Muscle weakness
Headaches
Trouble sleeping
Tremors
Anorexia 
Seizures
Abdominal bleeding
Memory loss
Dangers of Ativan Addiction
It's hard to break free from this dependence on Ativan. As a person's tolerance increases, they consume more and more of the drug. They are obsessively preoccupied with obtaining and taking Ativan, and they are unable to control their drug consumption, even when it causes them problems. At this point, Ativan use has become an addiction.
Long-term Ativan use and abuse can cause severe side effects, including strained relationships, depleted finances, unemployment, loss of child custody, and unhealthy and purposeless existence.
When you abruptly stop using Ativan, you may experience potentially dangerous withdrawal symptoms. Seizures, delirium tremens, extreme confusion, heart palpitations, and chest pains are among the symptoms that may develop if you become chemically dependent and then quit cold turkey. Withdrawal from depressants can be fatal without medical assistance.
High doses of Ativan can cause potentially deadly overdoses. It is a central nervous system depressant that suppresses excitability in the nervous system. This suppression of critical functions is what causes sedation, relaxation, and anti-anxiety. Other depressants, like Ativan, slow your heart rate and breathing during an overdose. Medical care is required to prevent coma and death if you mix Ativan with other prescription depressants, alcohol, or opioids.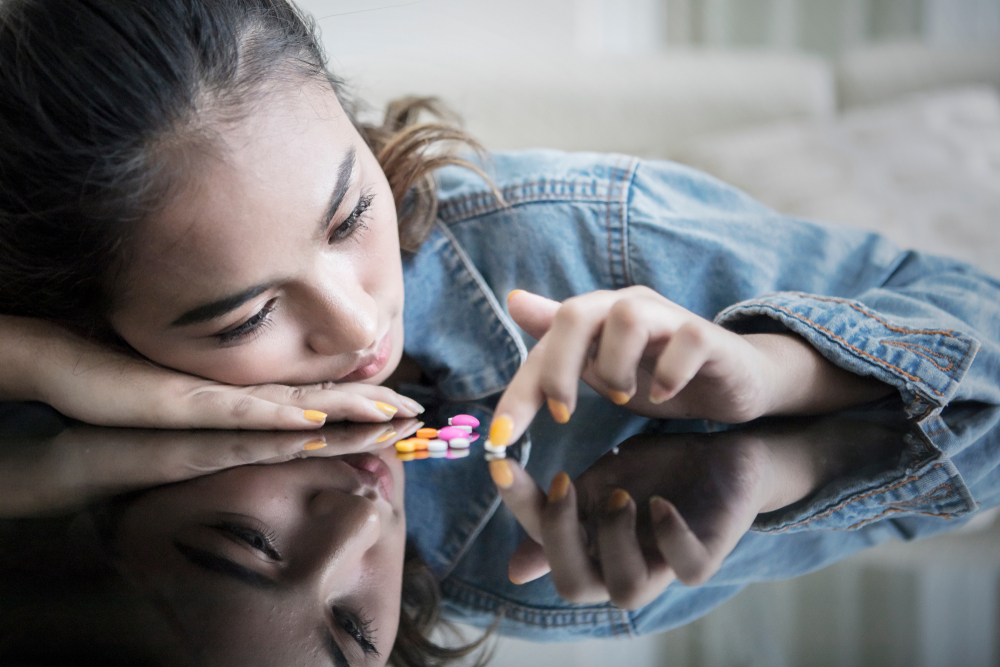 Signs You Need Rehab for Ativan Addiction
Choosing to enter an Atavan rehab facility is not an easy choice. But once drug use is out of control and is impacting your physical or mental health, you need to seek treatment at an inpatient or outpatient facility. The following are indicators that professional treatment has become necessary:
Secrecy
When it's time for you or your loved one to receive professional help, one of the first signs may be that the truth isn't told—or at least, not as much as before. Addiction thrives on secrecy. You may notice yourself or a loved one using drugs and then making up excuses. Perhaps you'll say that the drugs aren't yours, or that you found them and were going to throw them away. Over time, you'll tell more and more lies to keep from having to tell the truth. Your behavior will change, and many aspects of your life will become secrets. This is a sign that rehab is needed.
Relationships are Hurting
When you are addicted to Ativan, you may lose sight of what is really important in your life. You might also find that all of your time and energy is focused on acquiring the drug, leaving you with little time to spend with your family and friends. You may also avoid spending time with loved ones for fear of judgment or concern. This, in turn, can lead to a downward spiral, as avoiding time with those who care about you may lead you to further Ativan abuse.
Ativan Has Become a Top Priority
It's difficult to understand your own motivations and intentions when you're addicted, particularly if you feel like you're in control. A lot of addicts believe they have everything under control, but the first step towards sobriety is understanding that you don't. Are you constantly busy obtaining, using, and recovering from Ativan? If so, you likely have an addiction and rehab is necessary. If your brain is constantly putting other things before your health, you are putting your life in jeopardy in order to use the drug.
You're Unable to Quit
Addiction is often a vicious cycle of ups and downs. Sobriety and relapse are common phases of recovery. If you find it difficult to abstain from drugs or alcohol or if you keep relapsing, it might be time to seek professional assistance. Drug or alcohol abstinence often requires a lot of structure and intensity, and treatment programs can provide it.
You Experience Withdrawals
An addiction can often be determined by withdrawal symptoms. When you become dependent on Ativan, you will experience unpleasant, and potentially dangerous withdrawal symptoms when you stop using the drug for a period of time. If you want to stop using drugs or alcohol, you can seek assistance from a professional to help you handle withdrawal symptoms safely and comfortably.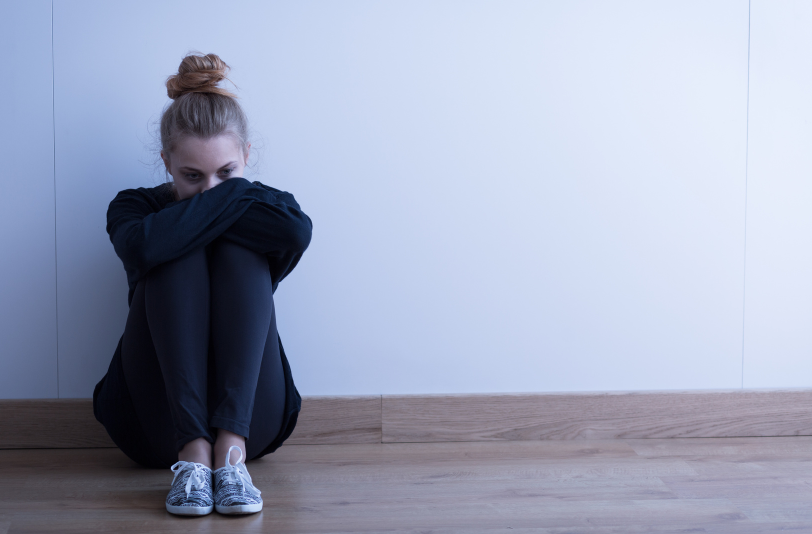 Benefits of Rehab for Ativan Addiction
By now, we've established that Ativan is extremely addictive and that rehab is the best choice if you are addicted to it. Fortunately, you may seek help for your addiction through an Ativan addiction treatment program. These programs offer several specific advantages, all of which combine to make a powerful case for seeking the treatment you need as soon as possible. Below are just several of the many benefits of such programs:
Break the Addiction Cycle
An Ativan addiction is the consequence of several interrelated issues, including physical dependence on the drug, emotional or mental dependence on Ativan, or drug-seeking behavior caused by Ativan dependence. This keeps your drug abuse active. When you try to stop Ativan use on your own, you are unlikely to succeed. Instead, the drug abuse cycle will start over again. However, when you get the proper assistance in rehab, you will find it easier to discontinue Ativan use. As a result, you will be more likely to remain drug-free over the long haul.
Become Educated on Addiction
When it comes to addiction, knowledge is key. The better you understand addiction's underlying causes, the better you'll understand what it takes to recover. Addiction affects your thoughts, emotions, and actions on a daily basis in addition to its effects. In Ativan abuse rehab, you will gain valuable knowledge in each of these areas. Having that knowledge will allow you to better prepare for the obstacles ahead.
Resolve Underlying Issues
There are usually specific reasons why you may have begun misusing Ativan. It is usually not a random event. For example, you may have begun misusing Ativan as a result of excessive stress in your everyday life, a previous history of serious and unresolved trauma, or due to the impact of a mental health issue that has yet to be diagnosed or addressed. It is generally necessary to address such issues as part of your recovery efforts. If you don't, you may not achieve your rehab goals. Rehabilitation programs address your underlying concerns as part of treatment.
Improve Habits
Habits are the things that keep addiction to Ativan going. These harmful behaviors negatively impact your mindset. They also negatively affect your emotion and behavior. Benzodiazepine addiction treatment for Ativan issues will help you recognize and undo your harmful habits.
Treatment for Ativan Addiction
Ativan addiction is a serious issue. Fortunately, there are solutions available if you or a loved one is struggling with it. To conquer an Ativan addiction, you will slowly decrease your intake of Ativan. Ativan detoxification and subsequent rehab treatment are typically provided at treatment centres, where supervision is required.
Detox
Those dependent on Ativan and other benzodiazepines often benefit from medically assisted detoxification. Withdrawal symptoms related to Ativan can be lessened with medications, resulting in a more comfortable detox process. A physician can monitor Ativan users during detoxification and intervene if any of the withdrawal symptoms become life-threatening, making the detox process much safer.
A long-acting benzodiazepine may be prescribed to help people reduce their Ativan intake since their bodies are dependent on the medication. During Ativan withdrawal, users usually taper off with smaller doses until their body is less reliant on the drug. This process may take anywhere from a few weeks to a few months.
Inpatient Treatment
When you enroll in an inpatient rehab program, you must live at the center 24 hours a day, 7 days a week. Your time at the center is devoted to your recovery. You will receive group and individual therapy sessions, take part in activities to build life skills without using Ativan, and receive addiction and recovery education lectures.
There are many substance abuse treatment services available at inpatient rehab facilities, and they can be tailored to your individual needs. Behavioral therapeutic treatments are frequently used in inpatient alcohol and drug rehab programs to promote your recovery. During your stay, a variety of therapeutic techniques are introduced in order to be used afterwards either on your own or with your doctor, therapist, or counselor.
Outpatient Treatment
An outpatient program is more flexible since you don't live at the rehab centre and can therefore maintain your job and take care of your family. It is imperative that you have a strong support network at home if you choose to participate in an outpatient program. You might also be monitored by your drug abuse counsellor to ensure that you are adhering to your addictions recovery program since you don't stay at the facility 24 hours a day.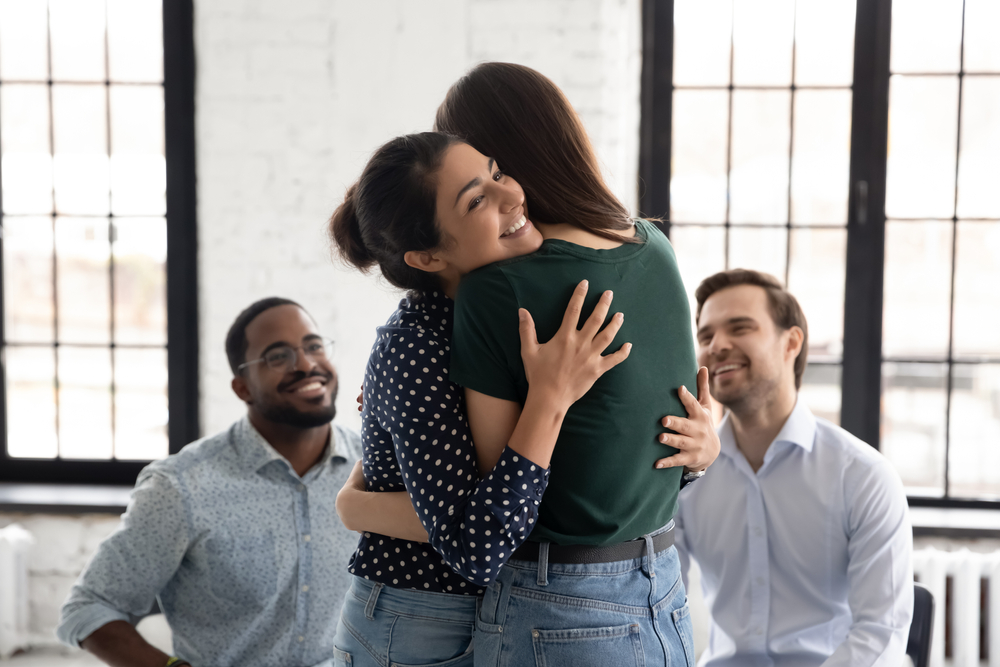 Aftercare
Ativan is highly addictive and has a high relapse rate. Those who have experienced long or hard use of Ativan often have lingering issues after rehab that increase their risk of relapse. The cravings and discomfort that last for months after rehab are caused by neurological modifications (protracted withdrawal). Psychological reliance on Ativan to manage the difficulties of life is another factor that contributes to relapse. When you stop using Ativan, another substance is frequently abused. Psychological problems, such as anxiety and mental disorders, that are often ignored after treatment might become more apparent and difficult to handle. Aftercare and relapse prevention can provide you with the assistance you need to deal with the painful repercussions of anxiety.
Asheville Detox Center – An Ativan Detox Facility in Asheville, NC
You can find safety and comfort at Asheville Detox Center in Asheville, North Carolina, as you work to overcome your Atavan addiction. You will receive around-the-clock medical care throughout your personalized detox program. Furthermore, we will help you comprehend and overcome Ativan addiction using various therapeutic methods.
It's never too late to start down the road to recovery. Please contact Asheville Detox Center for more information about our services. We can help you get there.