There are various blogs explaining the Xanax detox process, what to expect, and how to find treatment. This blog focuses on making the Xanax detox as comfortable as possible, giving you some key pointers to remember if you're detoxing at home or on-site at a detox center.
What Is Xanax?
Xanax, also known as alprazolam, is a benzodiazepine that produces sedative and calming effects and is usually prescribed to individuals with generalized anxiety disorder or panic disorder. Unfortunately, individuals with and without anxiety can use a higher dosage than recommended to feel high or relaxed, resulting in chemical dependence. Xanax has also been known to be taken with other drugs, like opioids or alcohol, to boost its sedative effects. Despite the risk of addiction and abuse, Xanax is one of the most prescribed drugs in the US, and close to 4.8 million people reported misusing it in 2020.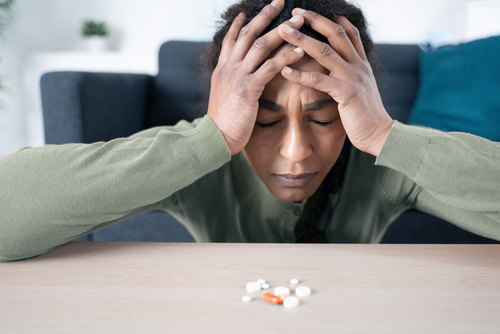 Xanax Withdrawal Symptoms
The more and more someone abuses Xanax, the more their body and brain become used to its effects on the central nervous system. This chemical dependence qualifies someone to have a Xanax addiction, medically referred to as a sedative, hypnotic, or anxiolytic use disorder. Xanax withdrawal symptoms can occur if the body relies on alprazolam to feel calm or relaxed, and Xanax use is immediately stopped. Symptoms of Xanax withdrawal include:
Feelings of anxiety
Depression or worsened depression
Panic attacks
Rapid breathing or hyperventilation
Tremors or shaking
Sleep disturbances
Muscle spasms
Decreased appetite
Excessive sweating
General discomfort
Increased sensitivity to light, sound, or touch.
Unusual sensations
A sense of detachment from one's body
Psychosis, which may involve hallucinations, delusions, or severe confusion (delirium)
Seizures
Do You Need Detox If You're Not Abusing Xanax?
No, not everyone using Xanax will need to detox. Although research claims using benzodiazepines for just 3 to 6 weeks, even when taking prescribed doses, can lead to physical dependence. And 15% to 44% of individuals who use benzodiazepines for an extended period can encounter lasting and intense withdrawal symptoms when they stop, such as emerging anxiety and depressive symptoms. So, if you're taking the prescribed Xanax dose and want to quit or lower how much you take, talk to your doctor, psychiatrist, or whoever provided the prescription first to avoid unwanted withdrawal symptoms.
Read more: Why Self-Medicating To Deal With Stress Is A Bad Idea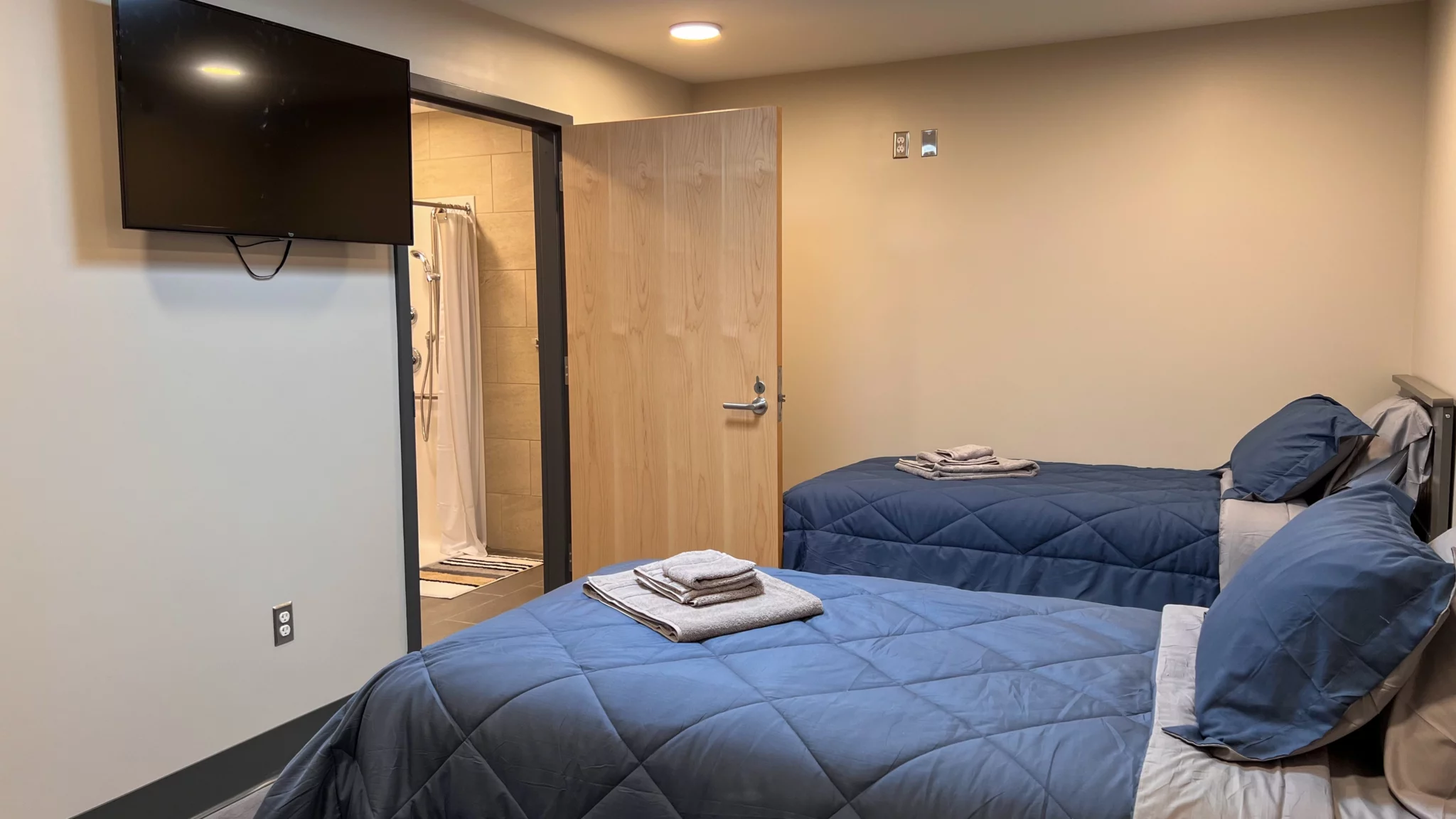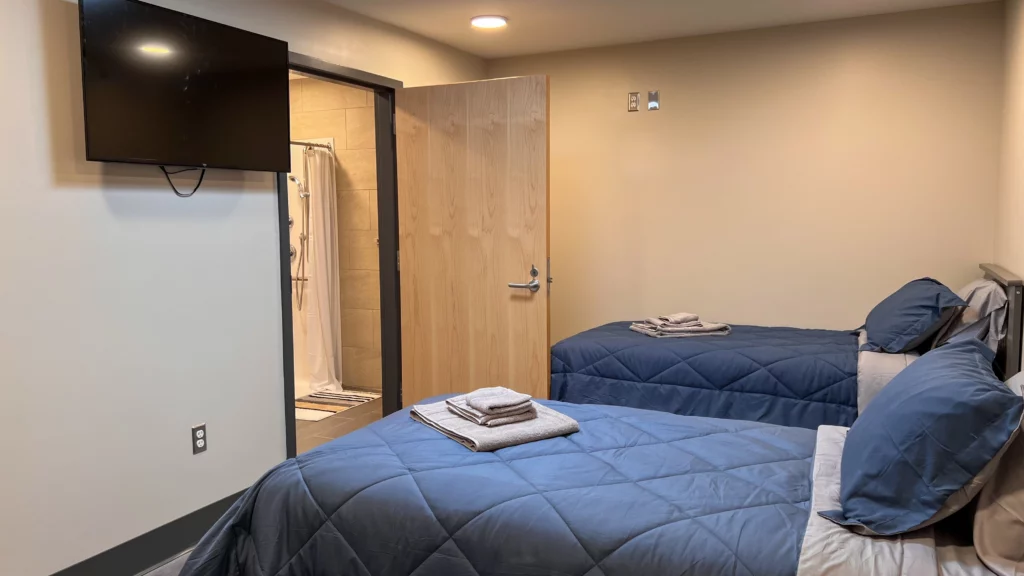 How Does Xanax Detox Work?
There are two ways Xanax detox can work: at your home by yourself (also called quitting cold turkey, which we don't recommend) or on-site at a professional detox center. In simple terms, Xanax detox begins when you've taken your last dose of alprazolam and don't take another.
Medication: In medically-assisted Xanax detox, your treatment team may switch you from Xanax to an equivalent dose of diazepam, chlordiazepoxide, clonazepam, or another longer-acting benzodiazepine. They will carefully observe your withdrawal symptoms and gradually decrease your medication dosage once a week. Some evidence suggests that flumazenil, a medication that blocks the effects of benzodiazepines at certain receptor sites, may provide relief for both immediate withdrawal symptoms and prolonged symptoms that persist after stopping benzodiazepine use.
Monitoring: If your withdrawal symptoms are still severe, your doctor may maintain your current withdrawal medication dosage and reduce it less frequently, aiming to minimize pain and discomfort as you taper off it. Some programs offer medically-assisted detox at home, so we implore you not to try detoxing at home without medical supervision.
Tapering: Tapering involves slowly reducing the amount of Xanax taken, allowing the brain and body to adjust gradually. This gradual approach helps to decrease the intensity of withdrawal symptoms. The specific tapering schedule is personalized based on factors such as the severity of the addiction, lifestyle, and individual traits.
How To Make Xanax Detox More Comfortable:
It's normal to feel hesitant or scared to detox from Xanax. While the withdrawal symptoms of Xanax can be uncomfortable, there are a few ways to make the process as comfortable as possible.
At Home
Exercise: Exercising during Xanax detox can have significant benefits. Not only does exercise strengthen your body and improve your mood, but it can also speed up the detoxification process. By raising your heart rate and breaking a sweat, you can help flush Xanax and other toxins from your body.
Eat: During medical detox, nutritious meals are typically provided. But if you're detoxing at home, avoid processed foods, sugars, and unhealthy fats. Focus on eating whole foods, fresh fruits, and vegetables. If substance use has affected your appetite, you could also try smoothies or juices to increase your nutrient intake.
Hydrate: Alongside a healthy diet, it's important to drink at least 2 liters of water each day to stay hydrated. Withdrawal symptoms like vomiting can dehydrate you, and water acts as a natural detox agent, helping to flush toxins out of your system more efficiently.
Sleep: Withdrawal symptoms can make it hard to relax and could disrupt your sleep. In a detox center, the treatment staff can prescribe short-term medication to help normalize your sleep routine during detox. But if you're at home without supervision, regulating your sleep levels and maintaining your energy can be hard.
Caffeine and nicotine: We always recommend avoiding or limiting caffeine and nicotine intake to let your body focus on detoxing just one chemical.
Stress: Detoxing at home can be challenging if you're not in a safe and comfortable environment without triggers or distractions. But if you can, try to be in a calm room with low lights and access to the restroom in case you feel nauseous.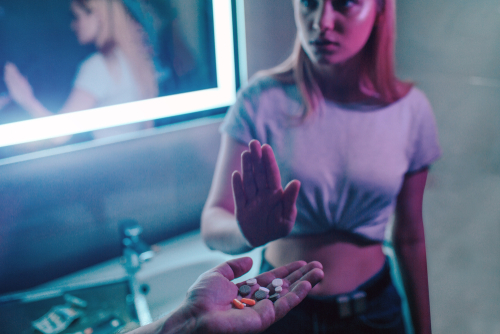 On-Site Medically-Assisted Detox
Follow the process: Mentally committing yourself to detox can help you push through withdrawal symptoms with a positive end goal in mind. If you're at an outpatient detox program and go home at the end of the day, stick to the detox process and avoid taking other types of benzos or substances. The detox process can be much easier to finish if you stick to the treatment team's program.
Communicate your needs: If you're detoxing at a medically-assisted detox facility, it's important to communicate your needs to the treatment staff. These specialists are trained to deal with each phase of the detox process and know when to administer medication, monitor symptoms, and provide verbal motivation when it's challenging.
Focus on the goal: The goal of Xanax detox is recovery, and it's important to remember this goal and stick to the recovery process. Once you go through withdrawal symptoms, you'll be in a state of healing, and addiction treatment can help establish long-term substance abuse recovery goals.
Read more: Does My Spouse Have a Valium Addiction?
Contact Asheville Detox Center
If you or someone you know is struggling with prescription drug addiction and want to know more about Xanax detox, contact Asheville Detox Center. Our detox staff are trained to support individuals during each withdrawal phase, providing comfort and medication when needed. Substance abuse treatment doesn't need to be scary, and our Xanax detox program is the perfect start to recovery and true wellness.