It's safe to say most people have had a headache, and if they've had too many drinks and not enough water, chances are they've woken up with a splitting hangover headache in the morning. But not everyone who drinks alcohol develops a dependence and experiences withdrawal symptoms, one of the most common being headaches.
This article explains why alcohol withdrawal headaches happen, how to spot the difference between a hangover headache, how long they last, and how to prevent them at home and professionally.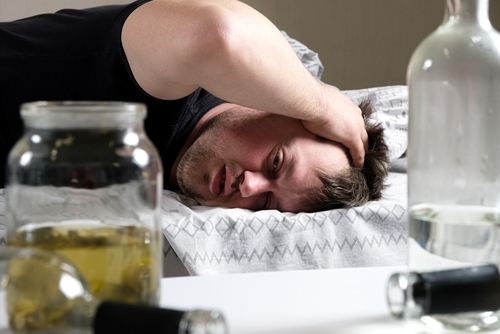 What Causes Alcohol Withdrawal Headaches?
Alcohol withdrawal headaches are caused by several factors, a few resembling the cause of regular headaches.
Your body is dehydrated: Alcohol is a diuretic, causing you to urinate more than usual, which is why you might visit the bathroom often during or after binge drinking. It also suppresses the release of vasopressin, a natural hormone that impacts your kidney's ability to reabsorb water, leading to dehydration. If you've developed alcohol dependence, your body is used to the effects of alcohol, but when you suddenly stop, your body quickly tries to cope and rehydrate. Dehydration can cause your brain to temporarily pull away from your skull (as other tissue in your body does as well), causing your nerves to feel pain, resulting in a headache.
Your blood vessels are impacted: Alcohol is a vasodilator, causing the blood vessels in your brain to widen and relax, giving you that feel-good and light feeling. But when you're going through withdrawal, these blood vessels can constrict and dilate rapidly, disrupting blood flow and leading to a headache.
Your neurotransmitters are unbalanced: Dopamine and serotonin production can occur even at the thought of drinking alcohol. But when you're going through withdrawal symptoms, this increase in neurotransmitters is thrown off balance, spiking anxiety and irritability levels, which affect your sleep, mood, and concentration, leading to headaches.
Alcohol may have been desensitizing you to pain: If you've ever seen someone fall or trip while drinking, they might have seemed unaffected or unfazed by any pain. Short and long-term alcohol use can desensitize the body to certain types of pain. But once alcohol is cut off, the knee-jerk reaction to its absence can trigger a wave of unnoticed pain, including headaches.
Read more: How To Know If You Are Experiencing Alcohol Chest Pain
Hangover Headaches Vs. Withdrawal Headaches
Alcohol withdrawal headaches and hangover headaches are very similar in terms of intensity. But hangover headaches are mainly caused by dehydration and electrolyte imbalances resulting from alcohol consumption. In contrast, alcohol withdrawal headaches result from neurochemical changes and increased pain sensitivity due, as mentioned above. There's also the psychological impact and length of going through alcohol withdrawal. The extended anxiety, irritability, and other withdrawal symptoms can make headaches seem unending and more painful.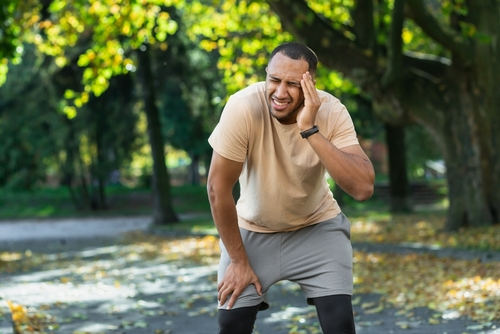 How Long Do Alcohol Withdrawal Headaches Last?
Compared to hangover headaches, which only usually last a couple of hours after excessive drinking, alcohol withdrawal headaches can last for several days and, in some cases of post-acute withdrawal syndrome (PAWS), weeks. These PAWS headaches can feel like they get worse every three days, then better for the next three days. As alcohol detox continues, the headaches can occur every four days, five days, etc., until your body eventually adjusts to the changes and the headaches disappear. It all depends on the individual, factoring in how long they've been abusing alcohol, how much they drink at a given time, and genetic and biological factors. This also applies to other alcohol withdrawal symptoms like anxiety, nausea, and irritability.
How To Manage Alcohol Withdrawal Headaches
Unfortunately, there's no way to completely avoid alcohol withdrawal symptoms, especially when an individual has had an alcohol use disorder for a long time. The good news is there are ways to manage the symptoms and make the withdrawal process as comfortable as possible. Some blogs mention at-home detox remedies for alcohol withdrawal, but no medical professional can truly endorse these solutions. Over-the-counter pain relievers like aspirin and ibuprofen can help with milder headaches, but they won't minimize the discomfort of extreme headaches or dangerous withdrawal symptoms like delirium tremens, hallucinations, and seizures. Experts actually discourage people from taking medications with acetaminophen like Tylenol since it can worsen the toxic effects of alcohol while it's in your system.
Without medical supervision, the most someone can do to manage headaches and other symptoms of alcohol withdrawal is to drink plenty of water and fluids with electrolytes, eat nutritious meals and avoid processed or sugary junk food, and get at least 7 to 8 hours of sleep each night. But these remedies can be hard to stick to, especially when cravings occur and it becomes harder to resist a drink. Severe alcohol withdrawal symptoms can also make it hard to sleep or relax, and individuals might sweat or feel chills throughout the night. The best way to manage these symptoms, prevent them from becoming life-threatening, and overcome the initial hesitation to detox is through professional detox and addiction treatment.
Read more: A Beginners Guide on How to Get Sober and Stay Sober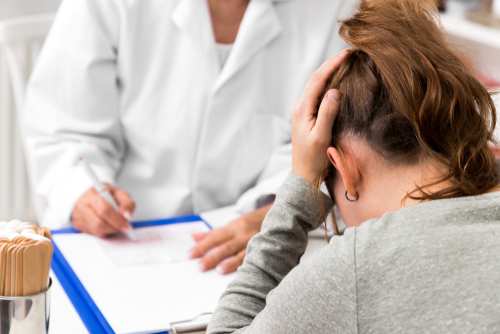 Contact Asheville Detox Center
If you or someone you know is struggling to detox because of potential alcohol withdrawal symptoms, contact Asheville Detox Center. Our detox center is the perfect place to safely and comfortably overcome the stress and symptoms of alcohol withdrawal. Clients are monitored by professional detox staff who ensure the entire process is comfortable, safe, and effective. Don't risk detoxing at home without medical supervision. Call today, and one of our admissions agents can help you get started on the path to detox and recovery.