My son is addicted to drugs is something all parents fear saying. Generally, males are more likely to develop an addiction, but the age gap has recently been narrowing, especially among the youth. Although addiction is a widespread issue in the United States, and many people are affected by it, parents often do not know what to do when they find themselves in this situation. Continue reading to learn the signs of addiction your son may be displaying as well as what you can do to help them.
Signs that Your Child May Be Addicted to Drugs
The rapid changes in hormone levels that occur during adolescence are likely the cause of your teenager's mood swings. In other words, mood swings are normal in teenagers. However, if your teenage son or daughter is displaying mood swings along with altered behavior or appearance, you should pay attention. The following are signs that your son or daughter may be struggling with an addiction:
Loss of interest in things once enjoyed
Spending time with a new group of friends
Poor performance in school or at work
Aggression
Mood swings
Getting into legal trouble
Paranoia
Asking for money or stealing money
Secrecy
Sleeping excessively
Rule breaking
Sudden weight loss
Frequent nosebleeds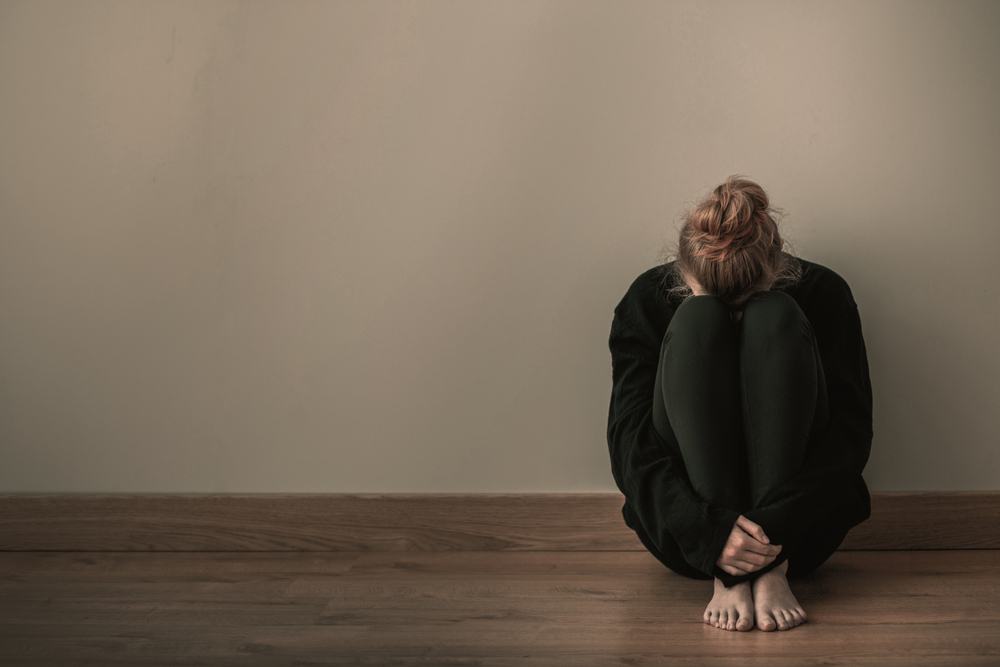 If you are aware of your child's passions, interests, and routines, you will notice when something becomes wrong or out of place. Casual drug use can quickly accelerate into a larger issue if you disregard problems, rationalize underage smoking or drinking as "an experiment" or "a phase," or avoid having open and honest talks with your child. It's easier to alter destructive behavior when you first notice the warning signs than when the condition worsens or an emergency ensues.
Drug Addiction in Adolescence
According to the Centers for Disease Control and Prevention, marijuana and alcohol are the most frequently used drugs by teens with two-thirds of 12th graders reportedly having tried alcohol by 12th grade and half having tried marijuana. In addition, approximately 10% of alcohol consumed is consumed by those between the ages of 12 and 20 years old.
Drug use during adolescence may negatively affect a young person's brain development, contribute to the development of health problems in adulthood such as heart disease, high blood pressure, and sleep problems, and increase the likelihood that they engage in other risky behaviors, such as unprotected sex and driving under the influence. Substance use is particularly dangerous for young people because the earlier they begin using substances, the more likely they are to continue using them and develop substance use problems later in life.
My Son is Addicted to Drugs- What Should I Do?
If your child is abusing drugs, you may feel sad, perplexed, and at a loss for where to seek assistance. The following suggestions are for parents of substance-addicted children. By applying these approaches, you may provide your child with the support and compassion necessary to assist them in treatment and recovery.
Communicate Effectively
People with addiction often use deceitful tactics to obtain and use more of the substance, regardless of the negative consequences for themselves or others. Your relationship with them will be severely damaged if you don't work to strengthen and rebuild it. You can do this by communicating openly and assertively. You can spot problems early and respond appropriately through open and assertive communication. You can achieve this by asking questions and actively listening to create a productive conversation.
If you are unable to manage your emotions due to being overly upset, sarcastic, or irrational, you should leave the situation with a plan to return at a later date. It is vitally important to resume the conversation within a reasonable period—ignoring the issue will not make it disappear.
Demonstrate Positivity
Children who are overly criticized for their errors and poor decisions will experience decreased self-esteem, diminished confidence, and a diminished sense of personal power. This may lead to continued substance abuse. Instead, emphasize the positives and encourage positive actions. Using encouragement and positivity creates a sense of teamwork while reducing conflict and negativity.
You may also be able to get your child into a treatment program by communicating in a way that conveys your desire for him to achieve his full potential. Researching and touring treatment facilities with your child can be a helpful strategy.
Establish Firm Guidelines
In addition to helping your child, clear, consistent rules are associated with improved outcomes with addiction. Having guidelines will help determine your reaction to situations as they arise. Guidelines should be developed in collaboration with your child in order to be most effective. This way, all parties can have their say regarding the consequences of their actions before they act.
An unclear set of principles will make it impossible for a child to adhere to them, no matter how strong they are. If you confiscate your child's keys in some situations but not others, you're jeopardizing the effectiveness of your rules. Your child will be less likely to listen to you if their respect for you diminishes.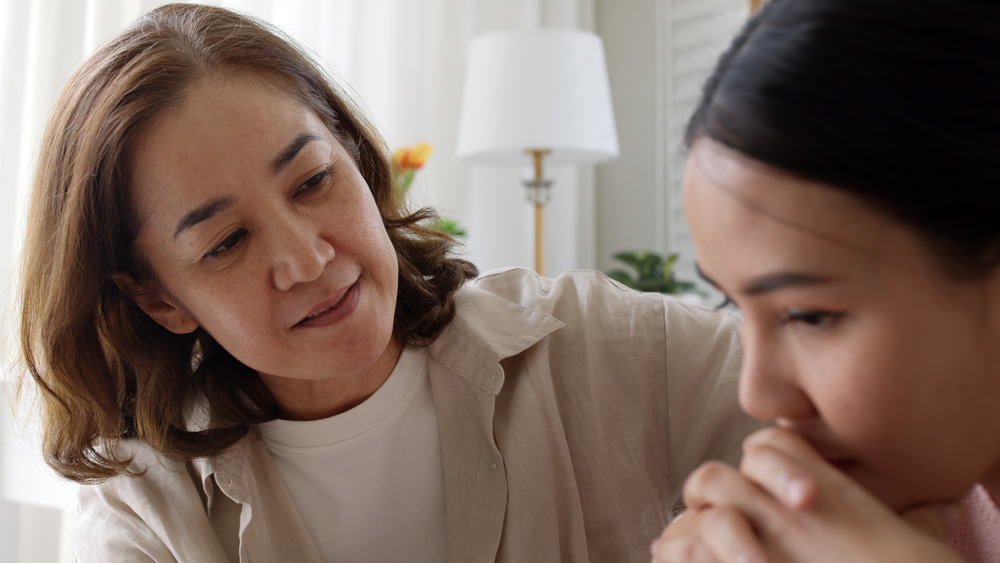 Set Clear Boundaries
Guidelines are a collection of rules based on behavior, while your boundaries identify what you will and will not do for your child. They define how people should behave and how you should behave towards them. Drug addicts are capable of testing the limits of those they love either directly or indirectly by using manipulation. When you set your limits, do so when you are feeling calm and thinking rationally. This will help you avoid contradicting yourself when your boundaries are being tested. During periods of calm, determine what you will and will not accept. By doing so, you will avoid contradicting yourself when your boundaries are being tested.
Take Care of Yourself
When you're caring for an addicted child, taking care of yourself is a valuable tool. Your stress will increase as you attempt to tend to your child's demands during periods of turmoil, resulting in burnout. You'll be less able to make good decisions, be consistent, or provide support if you're experiencing unwanted effects from stress. Taking care of yourself, in addition to aiding you to care for your child, will also allow you to model positive behavior for your child. You can be a positive role model by leading by example.
Treatment Options for Drug Addiction
Drugs or alcohol addiction in teens is a serious problem, but their psychological and emotional needs are different from those of adults. An alcohol or drug addiction treatment program that understands the complexities of teen addiction can provide your child with the best care. There are various treatment programs to help parents and teenagers overcome teenage substance use disorder. These programs may include addiction rehab, long-term recovery, and creating a healthier environment for the whole family.

Behavioral Treatment
Many substance-dependent youths suffer from underlying mental health issues such as depression or anxiety. Behavioral therapy may help teens address the mental issues that lead to substance use. Behavioral therapy is intensive for both teenagers and families. Drug use is resisted and triggers are handled (stressful situations and emotions that cause cravings). Behavioral therapy helps parents build better relationships with their family members by teaching them how to communicate effectively. The family environment is preserved when family members can openly and honestly converse. Addiction is most effectively treated by individual and group therapy.
Rehab
Many teen addiction treatment options are outpatient programs. During treatment and recuperation, addicted youths remain at home with their families. Family support is often crucial for a patient's long-term recovery and family members are often included in addiction treatment activities in outpatient programs. As a result, the entire family heals and the recovering addict does not relapse. In severe addiction cases, a medically supervised detox may be necessary.

Families tackling teen drug addiction can receive 24-hour care while undergoing inpatient treatment. Doctors treat life-threatening withdrawal symptoms, and therapists instruct patients on how to quit taking drugs and develop new, healthier coping skills. Many treatment centers offer programs specifically for teen addicts. Inpatient or outpatient care is determined on a variety of factors, including the kind of drug being used and the severity of your child's addiction.

Family Therapy
Family-based treatments target a wide range of issues, including Co-Occurring conditions, peer pressure, difficulties with work or school attendance, family communication and conflict, among others. Family-based therapies are frequently provided in outpatient settings. The teen remains under parental care and receives emotional assistance as he undergoes therapy.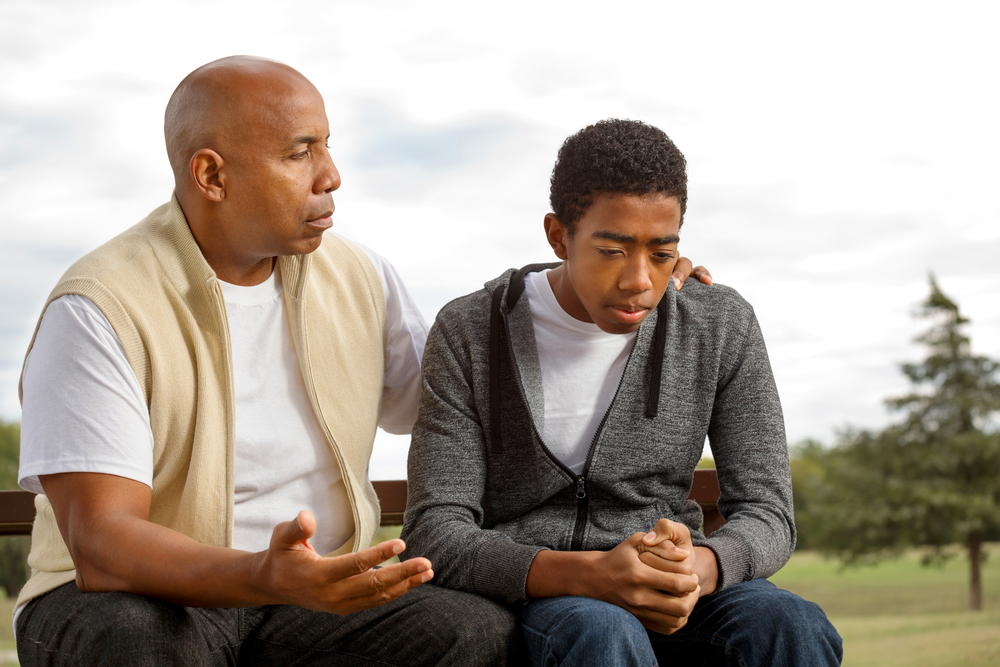 Support Groups
After treatment, teenagers can benefit from support groups and resources. These programs function like adult support groups like Narcotics Anonymous and Alcoholics Anonymous. They offer a community setting where individuals can share their experiences. Other programs focus on long-term care and treatment for psychological withdrawal symptoms such as depression. These recovery support services are not replacements for addiction treatment or rehab.

Asheville Detox Center is Here for You and Your Family
Medical detox is the safest way to begin recovery, and we at Asheville Detox are here to provide it. We provide comprehensive care from the moment you arrive to the moment you leave with us, whether you require medical detox services or rehab. We start where you are and help you detox safely and comfortably.
Due to the fact that medical detox is a medically supervised withdrawal method, there is little risk of adverse side effects, making the Asheville Detox Center a safe and comfortable place to detox. Medical professionals monitor withdrawal symptoms, which makes the environment feel safe and comfortable for clients. Don't put off seeking help for your son any longer. Contact us today to learn how we can help. We're here for you.