If you have ever asked 'how long does cocaine stay in urine?', you or a loved one may have a cocaine addiction. This substance, also referred to as coke, is a powerful stimulant drug that, if abused, may result in an addiction. The short-lived effects of cocaine cause people to use it frequently in order to maintain their addiction. However, as their tolerance increases, many are confronted with a dangerous dependency. This article will discuss how long cocaine stays in your system. It will also provide information on the signs of cocaine addiction and the cocaine addiction treatment services offered at Asheville Detox. 
Cocaine Use in the United States
Because of its high potential for abuse, cocaine is classified as a Schedule II controlled substance, a stimulant drug derived from the coca plant's leaves. Despite the fact that it can be used medically as a local anesthetic, its medical benefits are limited.
Within a given year, millions of people in the United States are found to have used or currently using cocaine. In 2020, the U.S. Substance Abuse and Mental Health Services Administration (SAMHSA) reported that 5.2 million individuals aged 12 or older used cocaine in the prior year, accounting for nearly two percent of the populace. The following graph illustrates how deadly the drug actually is. Below, the significant increase in cocaine-related deaths is displayed: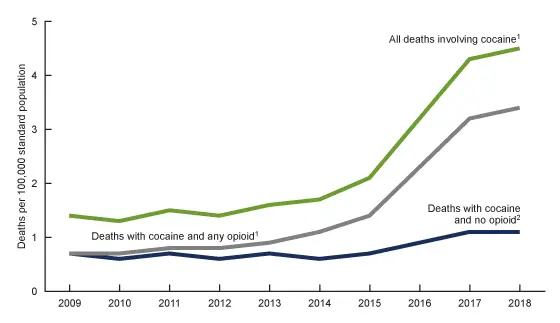 Furthermore, in 2021, researchers discovered that eighth and 12th graders as young as 13 or 14 years old (respectively) had consumed or used cocaine in the previous year.
These disturbing numbers illustrate two things. First, how critical it is to keep a close eye on impressionable young people. Second, how critical drug tests are in detecting cocaine use in order to prevent cocaine addiction or abuse. Early detection of cocaine use can help people avoid more severe withdrawal symptoms. Addiction treatment success, in particular, is dependent on early detection as well.
Effects of Cocaine
When cocaine is used, the user experiences an intense, short-lived high immediately followed by intense depression, irritability, and a craving for more of the drug. Those who use cocaine often don't eat or sleep properly. They may develop muscle spasms, convulsions, and increased heart rate. Even when they aren't high, people who use cocaine may feel paranoid, angry, hostile, and anxious. Regardless of how much cocaine is consumed or how frequently, cocaine raises the risk that the user will suffer a heart attack, stroke, seizure, or respiratory (breathing) failure, all of which may result in sudden death.
Withdrawal symptoms include sleep disturbance and loss of appetite in addition to increased consumption of the drug. Because the brain is unable to process chemicals properly, a cocaine addict must consume ever greater quantities of the drug to feel "normal." In addition to becoming addicted to cocaine (as with most other drugs), one loses interest in other areas of life. The drug causes such severe depression when coming down that the addict will do almost anything in order to obtain more of it—even murder. If the addict cannot get cocaine, he or she may become so depressed that suicide is a real possibility.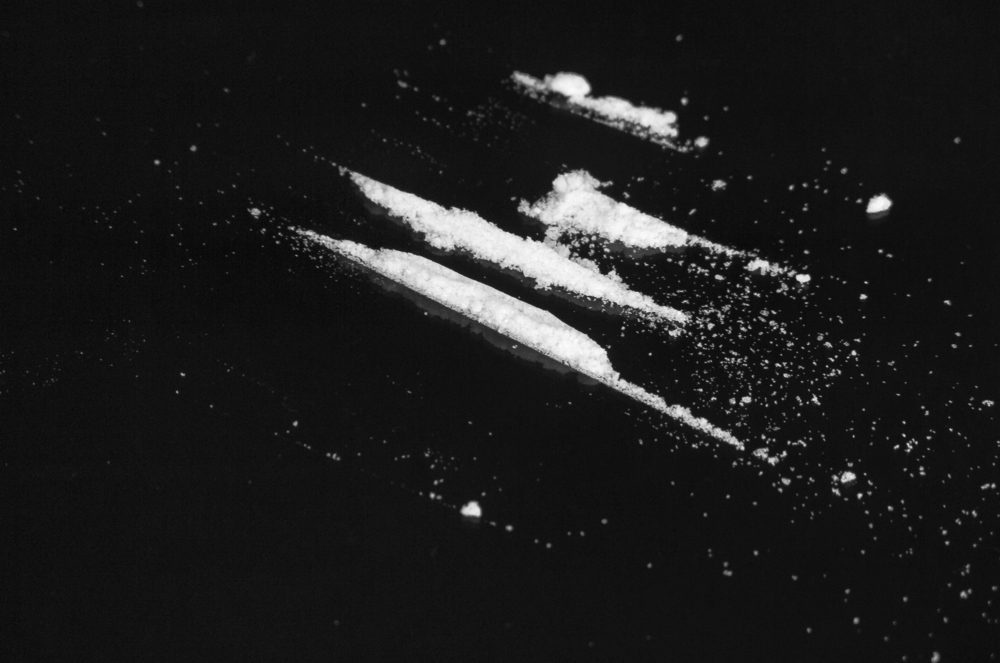 How Long Does Cocaine Stay in Your System?
Immediately after you ingest cocaine, your body begins to break it down into metabolites. Tests can detect these metabolites long after they are produced and remain in your system. Cocaine can be detected in your blood for up to 2 days after taking it, detected in your saliva also up to 2 days after taking it, and detected on your hair up to 90 days after taking it.
How Long Does Cocaine Stay in Urine?
A cocaine metabolite can be detected in a urine test for up to three days after the last dose. A heavy user may test positive for cocaine for up to two weeks using a urine drug test. The half-life of cocaine is approximately one hour. After an hour, approximately half of the cocaine in the bloodstream has been eliminated. Using cocaine in different ways can influence how quickly the drug enters the brain, but it does not affect how long it remains in the system. Other variables can play a role in determining how long cocaine remains in someone's system including:
Metabolism
Dosage
Weight
Urine Ph
Blood pressure
Drinking alcohol
Frequency of use
Kidney impairment
Concentration of urine
Cocaine is broken down by blood and liver enzymes, resulting in benzoylecgonine and ecgonine methyl ester as its primary metabolites in urine. Depending on frequency of use, metabolism, and dose, urine benzoylecgonine concentrations can be detected for up to four days. Because benzoylecgonine has up to 100 times more cocaine metabolites in urine than cocaine itself, it is the preferred cocaine metabolite in drug testing.
Cocaine Drug Tests
Because cocaine has a short half-life of around one hour, one hour after using the drug the active substance in it that has entered the bloodstream will have already been reduced by half. Because of cocaine's short half-life and the body's speedy metabolism of cocaine, drug tests measure cocaine's metabolites rather than the drug itself. When we consume alcohol or drugs, metabolites are the leftovers or by-products that remain after our bodies break them down. The following are common drug tests used to determine cocaine use:
Urine Test
The most frequent screening method is a urine test. Individuals who suspect cocaine use are asked to urinate in a cup. The sample is then sent to a lab to determine if it contains benzoylecgonine, cocaine's major metabolite. Rapid urine tests are offered and ready in minutes, but they do not offer the same level of accuracy as lab tests.
Blood Test
A blood test can detect benzoylecgonine for up to 48 hours or two days, although cocaine is eliminated from the blood after only 12 hours. Blood tests are not as common as urine or saliva tests because of their invasive nature and long test times. These drug tests are often conducted in hospitals and other health facilities.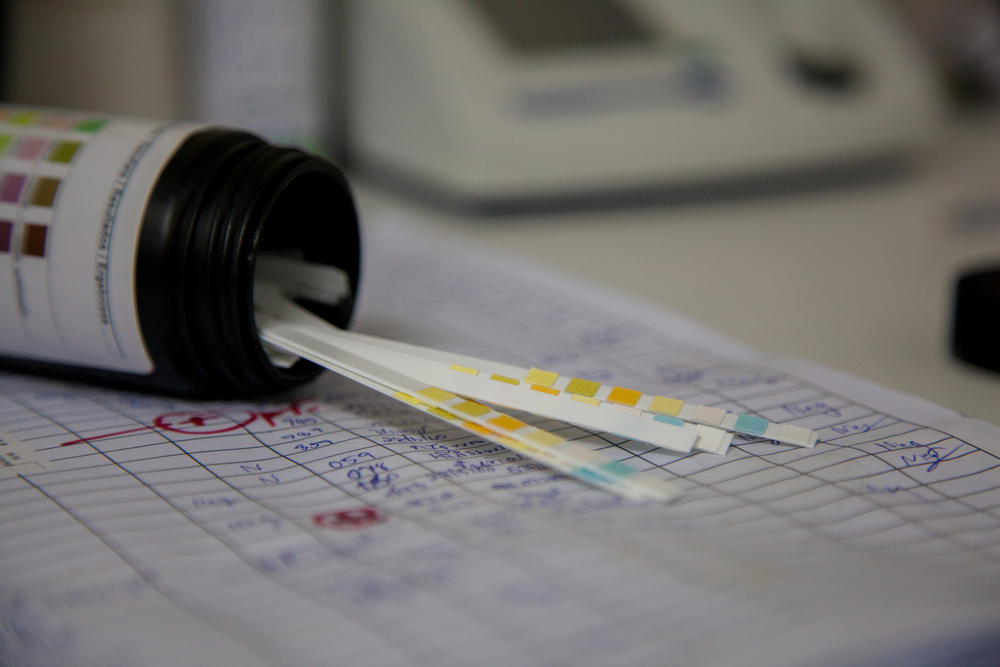 Saliva Test
Cocaine or its metabolites can be detected in a person's saliva for up to two days after use, just like a blood test. A medical professional or tester collects the sample by using a swab or other device. It is then put into a tube immediately for protection. Saliva tests can be more secure or difficult to tamper with than urine tests thanks to this process.
Hair Test
Despite being one of the most complex drug test options, hair cocaine tests provide the largest detection windows. A hair sample or specimen might be used to detect cocaine metabolites several months after use, depending on its length. Segmental hair analysis can be used to detect drug exposure or patterns of cocaine use over time.
Treatment for Cocaine Addiction
Trying to overcome cocaine addiction without assistance is not recommended, as it is much less likely to be successful than with assistance. It is also unsafe to detox from cocaine at home without the assistance and medical assistance of cocaine detox professionals. Professionals provide medical detox, rehab, and aftercare services for people with cocaine addiction. Every aspect of cocaine addiction—physical, emotional, and behavioral/psychological—is addressed by rehab and aftercare programs. Without addressing any one of those, it can be difficult to get and stay sober. The following is the typical treatment process for treating cocaine addiction:
Detox
It is always best to begin comprehensive cocaine addiction treatment with a medically assisted cocaine detox program. It is very dangerous to detox from cocaine at home, so it is always preferable to finish the detox and cocaine withdrawal process in a medically monitored environment. This ensures that medical assistance is readily available if a life-threatening emergency occurs during cocaine withdrawal. In addition, medically assisted cocaine detox programs provide around-the-clock monitoring and treatment for difficult physical symptoms associated with cocaine addiction recovery.
Inpatient Rehab
According to the National Institute on Drug Abuse (NIDA), long-term rehab of 90 days or longer produces more favorable treatment outcomes than 30- or 60-day treatment programs. Inpatient cocaine rehab usually takes place at a comfortable addiction treatment center where clients are able to adjust to their new sober lifestyle. During this time, treatment typically involves behavioral therapy, 12-step interventions, educational lectures, and other evidence-based therapies. The primary purpose of cocaine rehab is to address and alter the client's negative behavior that has contributed to their addiction, as well as to apply relapse prevention strategies to current and future cocaine use.
Outpatient Rehab
Those with less significant addictions or who are unable to leave their jobs or families to participate in residential rehab may prefer outpatient rehab. Outpatient rehab is usually a phase down from more intensive levels of care, as well as an option for those with less significant addictions. During outpatient rehab, clients live at a sober living or supportive home. Each client creates a timetable for treatment that allows for work and home obligations. For clients participating in a full continuum of care, outpatient rehab provides a supportive setting to help them transition out of cocaine treatment.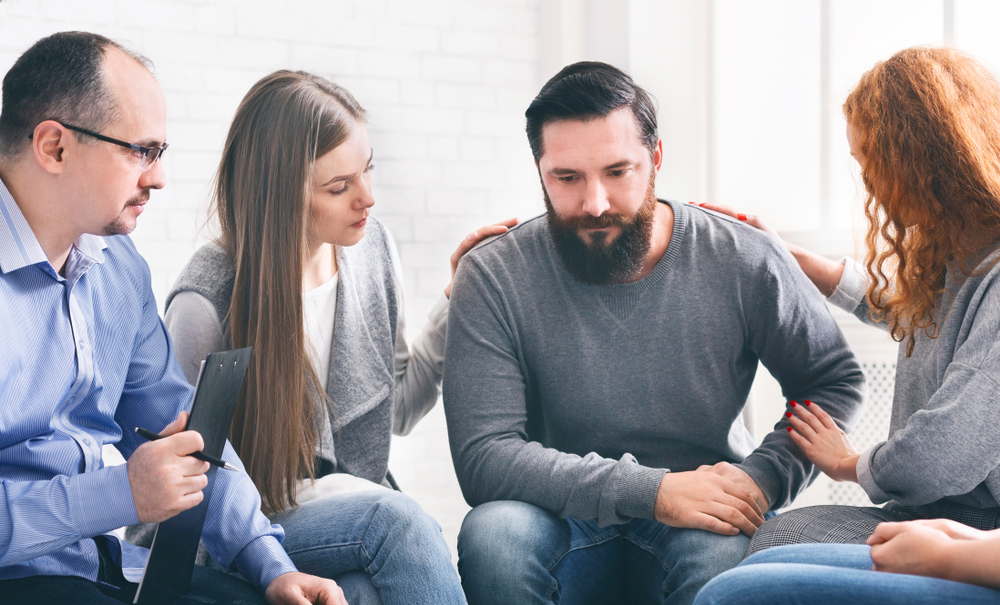 Sober Living
An individual may continue their treatment plan with a transitional housing program after completing inpatient or outpatient cocaine rehabilitation. Sobriety-focused group homes are available to individuals leaving drug and alcohol rehabilitation in order to ease the transition to independent living. These programs require that individuals remain abstinent while living in a gender-specific, group house, and residents are often required to obey community laws, program demands, and routine drug and alcohol testing. In addition to outpatient programs and AA or NA meetings, recovery support services such as personal monitoring, employment, and education assistance, and peer-led sober living programs can be combined with them in order to increase the individual's likelihood of long-term sobriety.
Get Started on the Road to Recovery with Asheville Detox
An addiction to cocaine can lead to life-threatening health complications if left untreated. Those who abuse the drug recreationally as well as those who are dependent on it are at a higher risk of overdose fatalities. If you or a loved one wants to kick your addiction once and for all, medical detox is the safest option.
We at Asheville Detox may help you or a loved one who wants to kick their cocaine addiction. With the assistance of individualized treatment plans and holistic care services, you can be free of cocaine for good. To learn more about our services and treatments, contact Asheville Detox right now. It's never too late to turn your life around, and we're here to help you get started.