If you want to know if marijuana increases dopamine levels in your brain, this is the article for you. We've reviewed the latest studies and research and compiled everything you need to know in one short blog. You'll learn more about dopamine, if marijuana or THC affects dopamine levels, and why an increase in dopamine from cannabis is temporary.
Studies show that marijuana can directly and indirectly temporarily increase dopamine levels by influencing GABA levels and endocannabinoid receptors in your brain.
What Is Dopamine?
Dopamine is one of the most abundant neurotransmitters in the brain and is frequently misunderstood in popular culture and media. It is often called the "pleasure neurotransmitter" or the "feel-good hormone," but its role is far more intricate than simply triggering pleasure.
Neuroscientific research indicates that the role of dopamine in pleasure is more indirect than direct. Instead of directly triggering pleasure, dopamine plays a crucial role in conferring what is known as "motivational salience" in the brain, influencing desire and attention. When dopamine is released, it enhances curiosity and motivation to obtain things that have previously brought pleasure. This creates a cycle of seeking rewards, as it drives individuals to repeat behaviors that have been rewarding in the past.
Dopamine is responsible for the urge to seek food when hungry. It also facilitates speech and movement initiation while playing a significant role in attention, focus, and planning. However, when the dopamine reward system malfunctions, it can lead to problems. Insufficient dopamine levels are associated with conditions such as depression and Parkinson's disease, while excessive dopamine levels are linked to ADHD, delusions, mania, schizophrenia, and addiction.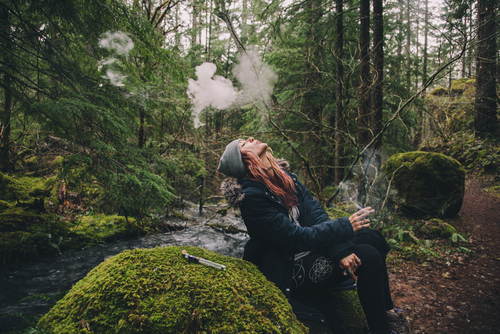 Does Marijuana Increase Dopamine Levels?
Yes, marijuana can increase dopamine levels in your brain. However, when dopamine levels in your body are forcefully released for a prolonged time, the body reacts by temporarily reducing the number of dopamine receptors, even after the high is gone. This decrease in dopamine synthesis in your body dampens the pleasure you normally feel from things like food, physical contact, hobbies, accomplishments, and other everyday things. This lack of enjoyment from other activities is called anhedonia and is commonly experienced by heavy marijuana users and those who abuse opioids or amphetamines.
In a recent study exploring the effects of cannabis abuse on dopamine, researchers explored participant characteristics, behavioral and cardiovascular responses, and brain activity. The study revealed that marijuana abusers had similar demographic profiles to the control group. However, cannabis users scored lower in positive emotionality and higher in negative emotionality compared to the control group.
Read more: Why Self-Medicating To Deal With Stress Is A Bad Idea
Why Dopamine Release From THC Is Only Temporary
Although marijuana may initially increase dopamine levels, the effect is temporary. Here's why.
Your Body Already Has What Delta-9-Tetrahydrocannabinol (THC) Is Offering
The endocannabinoid system (ECS) plays a crucial role in regulating various functions, including immune response, memory, mood, and appetite, influencing the release of nearly all neurotransmitters in the brain. It consists of neurotransmitters called endocannabinoids and receptor proteins. These endocannabinoids function similarly to dopamine neurotransmitters, acting as messengers to neurons and affecting different processes in the brain and body. However, their method of communication is distinct. While dopamine directly transmits messages between neurons through synapses, endocannabinoids interact with specific receptors on neurons throughout the body, enabling them to transmit their messages.
Within the endocannabinoid system, there are two types of receptors: CB1 and CB2. CB1 receptors are mainly located in the brain and affect memory, cognition, pain perception, and motor function. CB2 receptors, on the other hand, are found throughout the body and influence immune system functionality. When these receptors are stimulated, it can contribute to feelings of happiness and well-being.

THC Replaces Your Natural Cannabinoid Receptors
Cannabis contains various cannabinoids, including THC and CBD. THC shares a structural resemblance to anandamide, a natural endocannabinoid involved in regulating nerve communication. This similarity allows THC to bind directly to CB1 and CB2 receptors like anandamide. As a result, THC occupies these receptors and disrupts the normal functioning of anandamide. This disruption alters the flow of information in the body and tricks the brain into relying on this "chemical outsourcing" rather than producing its own.
Your Body Can Regulate Dopamine By Itself
One intriguing aspect of THC is its ability to cause a short-term increase in dopamine levels in the brain. This is particularly interesting because dopamine neurons themselves do not possess cannabinoid receptors. However, GABA neurons can influence dopamine output and contain cannabinoid receptors. It is believed that THC may indirectly impact dopamine by modulating GABA levels.
GABA is a neurotransmitter that acts as a "signal blocker" between nerves in the brain. Its role is to inhibit the transmission of signals, including those related to dopamine. By inhibiting dopamine signaling, GABA can regulate dopamine levels and ensure your brain isn't overloaded with dopamine. Here's where THC comes into play.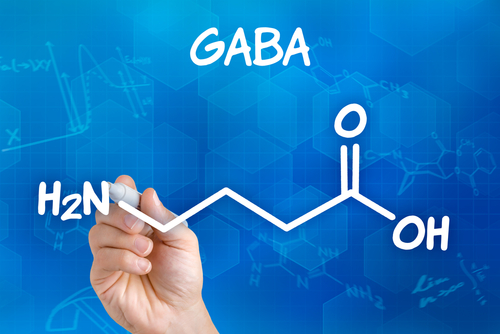 THC Blocks GABA And Forces Your Body To Release More Dopamine
When THC binds to the cannabinoid receptors on GABA neurons, it appears to inhibit GABA itself, resulting in a double negative effect. THC inhibits the inhibitor, meaning it blocks the function of GABA, which normally restricts dopamine production. As a result, the inhibition of GABA by THC leads to an increase in dopamine levels. This mechanism explains the temporary surge in dopamine associated with THC consumption.
It's important to note that this increase in dopamine is temporary because the effects of THC on GABA and dopamine are not long-lasting. Once THC is metabolized, and its presence in the body diminishes, the normal balance of GABA and dopamine is restored. This temporary disruption in dopamine regulation helps to explain why the effects of THC, including the euphoric and psychoactive sensations, are typically short-lived and fade over time.
Read more: Is Greening Out Overdosing? 5 Ways To Stay Calm
How To Naturally Increase Dopamine
To naturally boost dopamine levels without using cannabis, you can try the following:
Exercise regularly: Engaging in physical activity like walking, jogging, or dancing can help increase dopamine production in the brain.
Eat a balanced diet: Including foods rich in protein, such as fish, eggs, and legumes, can provide the building blocks for dopamine synthesis.
Get enough sleep: Prioritize quality sleep as it supports overall brain health and dopamine regulation.
Manage stress: Finding healthy ways to cope with stress, such as practicing relaxation techniques or engaging in enjoyable activities, can help maintain dopamine balance.
Pursue activities you enjoy: Doing things that bring you pleasure and fulfillment, like hobbies or spending time with loved ones, can naturally stimulate dopamine release.
Talk to a professional: In therapy, professionals can help individuals explore and develop healthy coping strategies and address underlying issues behind cannabis dependence. Support groups and counseling provide a supportive environment for recovery and offer guidance in achieving a balanced and fulfilling life without marijuana use.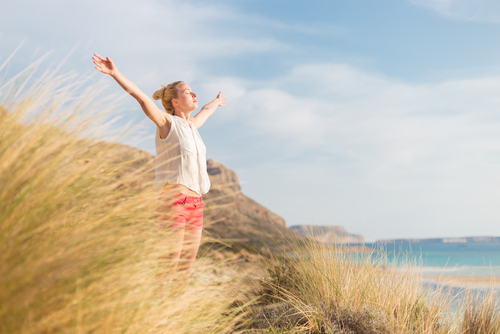 Contact Asheville Detox Center
If you or someone you know is struggling with cannabis dependence, it might be because they are trying to feel better, and quitting doesn't seem like an option. Fortunately, Asheville Detox Center can help. Our medical detox program is designed to help individuals detox from substances like cannabis while helping them find healthy ways to increase and regulate their dopamine system.
After completing the detox phase, we can assist you in connecting with our clinical partnerships. These partnerships provide an opportunity to explore and understand the underlying factors contributing to cannabis use disorders. By focusing on genuine mental health solutions and fostering a sense of well-being, we aim to help you address the root causes and work towards achieving lasting recovery.