Percocet, a medication blending oxycodone and acetaminophen, is frequently prescribed to alleviate moderate to severe pain. However, beneath its pain-relieving capabilities lies the potential for physical and psychological dependence, leading to withdrawal symptoms when an individual stops taking it. By understanding Percocet withdrawal symptoms, individuals can have a deeper understanding of the effects of Percocet addiction and how to navigate the journey of recovery.
This guide aims to provide a comprehensive understanding of Percocet addiction, the withdrawal symptoms and its timeline, the signs you may be addicted to Percocet, and the treatment options available for Percocet addiction.
Understanding Percocet Addiction
Percocet is a prescription medication that combines oxycodone, a potent opioid pain reliever, with acetaminophen, a non-opioid analgesic commonly found in over-the-counter pain medications. While Percocet is prescribed to manage moderate to severe pain, its opioid component can lead to physical and psychological dependence, ultimately resulting in addiction. To understand Percocet addiction, it's crucial to understand the addiction rate and withdrawal symptoms that come with the addiction.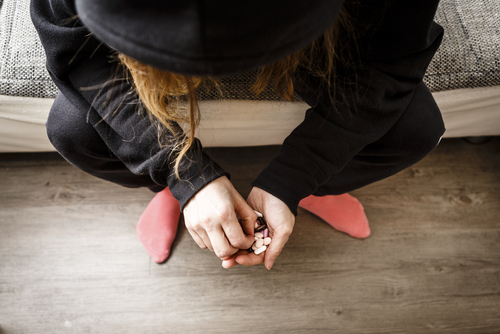 Percocet Addiction Rates
In recent years, Percocet use has steadily decreased in the United States. According to the National Survey on Drug Use and Health, 8.7 million individuals misused prescription painkillers in 2021. Of those individuals, 2.6 million misused oxycodone products, including OxyContin, Percocet, Percodan, and Roxicodone. In 2019, 9.7 million individuals misused prescription pain relievers, a 4.7 percent drop from 2015's 12.5 million.
While the rate of addiction rate for Percocet may have decreased, it still affects approximately 2.6 percent of the U.S. population. It's important to acknowledge the impact that Percocet addiction has on individuals, warranting proactive measures and education on addiction.
Read More: Signs Your Loved One Has a Percocet Addiction
What Are Percocet Withdrawal Symptoms?
Due to the presence of oxycodone in Percocet, many individuals may experience a physical dependence to the medication. If an individual develops this dependence and suddenly stops taking Percocet, they may experience opioid withdrawal symptoms. These symptoms are a way of the body readjusting to the absence of the drug, causing various physical and mental health problems. Some of the most common withdrawal symptoms may include:
Nausea or vomiting
Muscle aches or pain
Intense drug cravings
Anxiety
Depression
Sweating or chills
Fatigue
Tremors
Suicidal ideation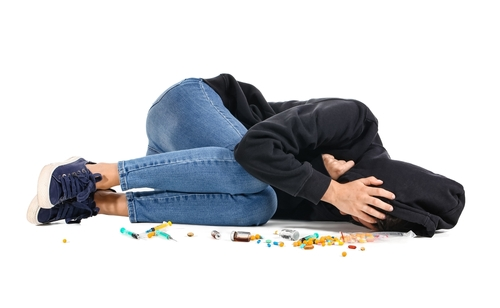 Percocet Withdrawal Timeline
The withdrawal symptoms that an individual may experience when detoxing from Percocet can vary from each person. This may depend on the amount used, how long an individual has been using, and the body composition of the individual. As the body adjusts to the absence of Percocet, the individual will experience varying withdrawal symptoms. Understanding the timeline of Percocet withdrawal allows individuals to properly prepare for the dangerous symptoms. While this timeline may look different for each individual, a typical timeline may look like this:
Early Withdrawal Symptoms (6-12 Hours): After the last dose of Percocet, early withdrawal symptoms may begin within 6 to 12 hours. These symptoms include anxiety, muscle aches, insomnia, and runny nose.
Peak Withdrawal Symptoms (24-72 Hours): The peak of withdrawal symptoms typically occurs around 24 to 72 hours after the last dose of Percocet. This phase is when the withdrawal symptoms are the most intense. These symptoms include nausea or vomiting, gastrointestinal issues, sweating or chills, and depression.
Late Withdrawal Symptoms (Days 4-7): As the individual continues in the withdrawal process, some symptoms may gradually decrease while others last longer. Symptoms of anxiety, depression, and cravings typically last longer than symptoms of muscle aches, stomach issues, and sweating.
Long-Term Symptoms (Weeks to Months): Most symptoms will fade after a few weeks of withdrawal. However, some psychological symptoms can stick around for several weeks or even months. The feelings of depression and anxiety may persist, as well as continuous cravings for Percocet.
Continue Reading: How Long Does Percocet Stay in Your System?
Signs You May Be Addicted to Percocet
Some individuals may find out they have a Percocet addiction once they stop taking it. Others may show signs of Percocet addiction before the withdrawal symptoms begin, depending on how serious the Percocet abuse is. Some signs you may be addicted to Percocet include the following:
Behavioral Signs: Pulling away from social situations, using more Percocet than prescribed, using Percocet for longer than intended, trying to use less Percocet and not being able to, and continuing to use Percocet after experiencing hazardous side effects.
Physical Signs: Fluctuations in weight, frequent mood swings, sleep problems, slowed heart rate, and struggles with coordination.
Psychological Signs: Difficulty concentrating, memory issues, inability to make good decisions, frequent irritability, restlessness, and depression.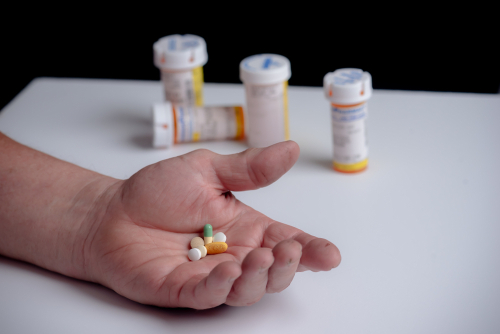 Percocet Addiction Treatment Options
Addressing Percocet addiction necessitates the expertise of addiction specialists. It's strongly advised to undergo Percocet detox within an addiction treatment facility or detox center, ensuring your safety and comfort throughout the process.
In these settings, you can receive comprehensive care that includes the use of specific medications like methadone, buprenorphine, clonidine, and naltrexone. These medications play a pivotal role in reducing cravings and alleviating withdrawal symptoms during the detoxification process. Additional medications might be prescribed to tackle other withdrawal symptoms such as anxiety, depression, or nausea and vomiting.
Integrating behavioral therapies into a treatment plan is crucial, as it addresses the root causes behind Percocet misuse and drug addiction. Many treatment centers will offer these therapies after completing the detoxification process. These therapeutic approaches equip individuals with essential coping skills that are vital for achieving a successful recovery over the long term.
Learn More: Exploring Clonidine for Withdrawal: Effects, Treatment, & Addiction
Opioid Detox Services in Asheville, NC
Treating Percocet addiction is similar to treating an opioid addiction, due to the opioid ingredients within Percocet. When realizing an individual may be experiencing an opioid addiction, receiving the proper treatment is crucial to helping them fully recover. By utilizing detox services, individuals can begin their recovery process and manage any symptoms of withdrawal.
At Asheville Detox Center, we provide an effective and safe environment for individuals to recover peacefully, away from any distractions or stressors. Our addiction treatment programs offer medical detox services, medication-assisted treatment, and aftercare preparations. Our highly trained medical professionals are dedicated to providing the best resources and tools needed to ensure our clients recover.
If you or a loved one are struggling with substance use disorders, especially opioid use disorder, contact our team of specialists today to learn more about our programs.