If you want to know if it's your responsibility to host an alcohol intervention for a family member or friend, this is the article for you. Many individuals may know someone who struggles with an alcohol use disorder or at least have been around people who use drugs or drink heavily. At the same time, not everyone is certain if it's their responsibility to host an intervention, and they may not even know how to plan or put one together. That's where this article comes in.
Before You Host An Alcohol Intervention
Before you host an alcohol intervention, hold a one-on-one conversation with your loved one or friend struggling with substance use. A one-on-one conversation can be less intimidating than staging a formal intervention involving multiple people. To initiate such a conversation, find a suitable time to be alone without distractions or interruptions.
Express your concerns about their behavior and ask if they're open to listening to your thoughts. It's important to use non-blaming language, avoid raising your voice or becoming angry, and communicate from a place of compassionate concern. Sharing specific instances or behaviors related to their addiction that has directly impacted you can help illustrate your perspective.
If they show receptiveness to your thoughts and concerns, you can explore the possibility of seeking professional help through a treatment program. However, it's crucial to acknowledge they may not be immediately open to discussing this option and can become defensive. In such cases, it's best to let the matter rest for now. Avoid making threats or resorting to shaming tactics. Instead, start engaging with other family members and concerned individuals to begin planning a more formal alcohol intervention that can provide additional support and guidance.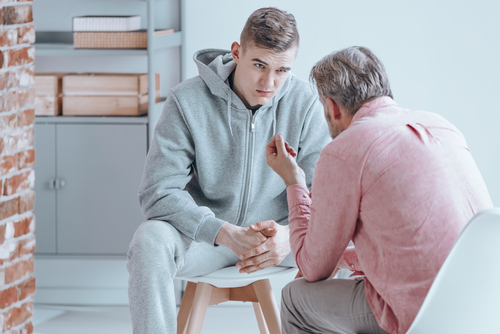 What Is An Alcohol Intervention?
An alcohol intervention gives your loved one a face-to-face and structured chance to change before their substance abuse worsens. Since individuals with alcohol use disorders often struggle to see their actions objectively, an alcohol intervention allows them to hear multiple perspectives on their alcohol abuse from family and friends who love them.
During the intervention, friends and family gather in a safe and comfortable place to talk to their loved ones about the harmful effects of addiction and encourage them to get help. The intervention includes:
Sharing specific examples of destructive behaviors and how they impact your loved one and their relationships with family and friends.
Creating a clear treatment plan with step-by-step goals and guidelines.
Clearly stating how each person feels if your loved one refuses to accept addiction treatment.
Are You Responsible For Hosting The Intervention?
This isn't a yes or no answer. If you care for someone with alcohol problems, chances other people care too. Before deciding who to host the intervention, bring some people together to discuss the initial idea. There's a possibility someone else feels confident enough to plan or lead the intervention. This also offers a good opportunity to hear more support for your idea, boosting your confidence to lead the intervention.
However, the decision to seek treatment and make changes ultimately rests with the individual. Don't blame yourself or feel guilty if you try everything within your reasonable power and the individual rejects treatment. Hosting an intervention provides an opportunity to express concerns, present support, and encourage your loved one to consider treatment options. While you may not have the power to force someone into treatment, your role in organizing and facilitating the intervention can be pivotal in helping them recognize the need for change and supporting them in their journey toward recovery.
In some situations, it can be highly beneficial to hire a professional interventionist to facilitate the intervention process. This behavioral health professional brings expertise, experience, and neutrality to the table, which can help create a more effective and constructive intervention. They can guide the participants in preparing for the intervention, assist in formulating a well-structured intervention plan, and provide valuable insights on approaching the individual struggling with alcohol addiction. Organizations like The Association of Intervention Specialists and Family First Interventions specialize in interventions for family and friends.
Read more: 12 Books for Parents of Substance Abusers to Guide Your Family Through Recovery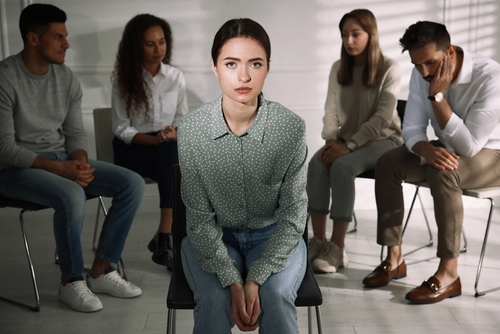 What Does A Typical Alcohol Intervention Look Like?
An intervention typically involves the following steps:
Make a plan: Consult a professional counselor or interventionist to organize an effective intervention. It can be an emotionally charged situation, so careful planning is crucial.
Gather information: Research your loved one's condition and treatment options. Make arrangements for enrolling them in a suitable detox and addiction treatment program. Detox is very important if an individual is struggling with heavy alcohol abuse. Alcohol withdrawal symptoms can be dangerous, and we advise starting with a medically-assisted detox program.
Form the intervention team: Create a team from the planning group that will participate in the intervention. Set a date, location, and develop a rehearsed message and structured plan. Non-family members can help keep the discussion focused and ensure personal and irrelevant feelings are left out of the conversation.
Decide on consequences: Determine individual actions if your loved one refuses treatment. For instance, asking them to move out may be one consequence.
Prepare talking points: Each team member shares specific incidents illustrating the impact of the addiction, expressing care and hope for change. Use facts and emotional responses to convey the toll of their behavior.
Hold the intervention meeting: Invite your loved one to the intervention site without revealing its purpose. Each team member takes turns expressing concerns and feelings and presenting the treatment option they want the individual to consider.
Follow up: Involve supportive individuals like spouses or family members to aid treatment adherence and prevent relapse. Make lifestyle changes, offer to participate in counseling, seek your own support, and have a plan in case of relapse. It's also important to suggest aftercare programs or to join support meetings like alcoholics anonymous.
Read more: Steps of Medically-Assisted Alcohol Detox
Things To Look Out For
Before you dive into the intervention, here are a few things you should look out for so that the meeting stays on topic.
Consider emotional stability: Avoid inviting overly emotional individuals who have experienced harm from the addict/alcoholic, as this can complicate and derail the intervention process.
Choose a sober time: Schedule the intervention when the person is sober or as close to sober as possible, ensuring they can listen and respond calmly.
Plan ahead: Develop a structured plan, including a designated leader and a predetermined order of speakers, to ensure a well-thought-out and effective intervention.
Script your speeches: Prepare and script what each speaker will say in advance to avoid unintended comments that may arise from impromptu or emotionally charged remarks.
Avoid guilt-tripping: The goal of the intervention is to encourage treatment, not to berate or belittle the person. Express your feelings without using guilt as a weapon.
Be specific: Share specific incidents that vividly illustrate the impact of their addiction or alcoholism on you, rather than speaking in generalities. The emotional impact is stronger with detailed accounts.
Stay flexible: Be prepared for unexpected reactions from the person during the intervention, such as leaving the room or displaying emotional outbursts. Adapt to the situation while keeping the focus on obtaining a response.
Don't lose hope: If the initial intervention doesn't yield a positive response, consider moving to a more formal intervention with a trained specialist who can guide you to the next stage.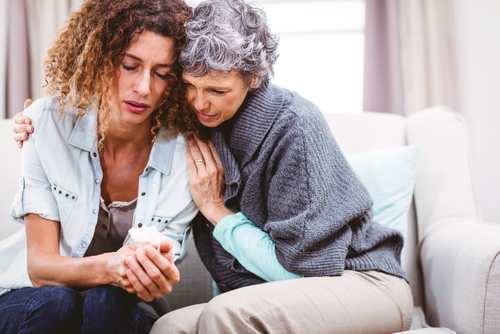 Contact Asheville Detox Center
If you or someone you know is positively responding to an intervention, or you want to know your treatment options, contact Asheville Detox Center. Our medically-assisted detox program can help your loved one feel comfortable and safe during their initial alcohol detox. Once they've detoxed, we'll direct them to one of our clinical partnerships, where they can focus on the underlying mental health issues contributing to their alcohol or drug abuse issues.