Is Vyvanse addictive? If you are taking prescription stimulants for ADHD, then you have probably heard of the medication Vyvanse and wondered about this same question. As with any ADHD medication, there is a risk of becoming addicted and misusing the substance. Understanding the addictive properties of Vyvanse is crucial for those who rely on this medication for medical conditions and those using this drug recreationally.
In this article, we will dive into the question: Is Vyvanse addictive? By exploring the effects of Vyvanse, its interactions with other substances, the potential for Vyvanse abuse and addiction, and treatment options, you will find everything you need to know here.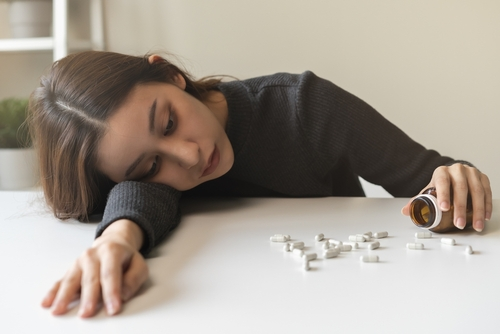 What is Vyvanse?
Vyvanse is a prescription medication for treating binge eating disorder and attention deficit hyperactivity disorder (ADHD) in adults. Vyvanse is the brand name for lisdexamfetamine dimesylate, a central nervous system stimulant. Vyvanse is slightly different from other stimulants, like Adderall, due to its chemical structure and how it works in your body. It is designed to be a prodrug, meaning it needs to be activated in the gastrointestinal tract to take effect. Because of this, the drug's desired effect will not work if snorted or injected, reducing the potential for drug abuse. However, there is still the potential for addiction.
Side Effects of Vyvanse
Vyvanse can be a helpful medication when taken as prescribed. However, if misused, it can lead to dependency, abuse, addiction, and even overdose. This is why it's important to recognize the side effects of Vyvanse. Side effects of Vyvanse can vary from each person and depends on factors such as dosage, individual tolerance, and underlying health conditions. Some of the side effects include:
Increased heart rate
Decreased appetite resulting in weight loss
Dizziness
Insomnia
Nausea or vomiting
Dry mouth
Elevated blood pressure
Mood swings or irritability
How Does Vyvanse Interact with Other Substances?
While Vyvanse can be effective for its intended purposes when used as directed, it's crucial to understand how it interacts with other substances. Interactions can have various effects on the body, potentially increasing the risk of adverse reactions or diminishing the efficacy of Vyvanse. Some of the most common substances Vyvanse users may encounter are alcohol, caffeine, other stimulants (Ritalin, Adderall, etc.), antidepressants, and marijuana.
Alcohol: Combining Vyvanse with alcohol is not recommended as alcohol is a depressant, the opposite of Vyvanse. Because of this, alcohol can mask the stimulating effects of Vyvanse, leading the user to believe that the Vyvanse is not working. This can then lead to a Vyvanse overdose and an increased risk of alcohol-related accidents.
Caffeine: Since caffeine and Vyvanse both have stimulating effects, they can intensify the effects of each other. This can lead to a rapid and erratic heart rate, nervousness, and restlessness. While not highly dangerous, it is advised not to consume while taking Vyvanse.
Stimulants: Using other stimulant drugs, like Ritalin or Adderall, can cause excessive stimulation to the central nervous system. Combining multiple stimulant drugs can result in potentially life-threatening side effects such as increased heart rate and blood pressure, extreme fatigue, hallucinations, and seizures.
Antidepressants: Antidepressants, also known as SSRIs, that are combined with Vyvanse can increase the risk of side effects and result in a condition called serotonin syndrome. This rare but dangerous condition is caused by too much serotonin in the brain.
Marijuana: Marijuana is a psychoactive substance that can have stimulating and sedative effects, leading to complex effects on the body and mind when combined with Vyvanse. Some of these effects can include mood swings, impaired cognitive function, dry mouth, and anxiety.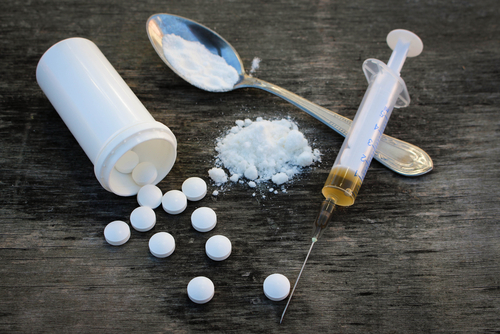 Vyvanse vs. Adderall
While it's essential to know how Vyvanse interacts with other substances, understanding how Vyvanse interacts with Adderall is even more critical. Adderall is one of the most common stimulant drugs to treat ADHD. Both Vyvanse and Adderall are prescription stimulants that are a part of the amphetamine family. They are also similar in how they work by stimulating the central nervous system. However, they do have some differences to be aware of.
Choosing between Vyvanse and Adderall can depend on various factors and will ultimately come down to choosing the proper treatment for your condition. The two main differences between Vyvanse and Adderall are the active ingredients in the drugs and their duration in the body.
Active Ingredients: As stated previously, Vyvanse contains lisdexamfetamine dimesylate, a prodrug that is converted into dextroamphetamine in the body. Adderall, on the other hand, is a combination medication that contains a mixture of amphetamine salts, including dextroamphetamine and levoamphetamine.
Duration: Vyvanse is designed to provide a longer-lasting effect, typically lasting up to 12 to 14 hours. In contrast, the immediate-release form of Adderall typically lasts around 4 to 6 hours, while the extended-release version can provide effects for up to 12 hours.
Is Vyvanse Addictive?
Yes, Vyvanse is addictive. While Vyvanse is available as a prescription medication, it is classified as a Schedule II controlled substance, indicating its potential for addiction and abuse. Many individuals will misuse Vyvanse by taking higher doses than prescribed to feel its stimulating effects. However, this misuse can significantly increase the side effects and risks associated with the drug.
Signs of Vyvanse Addiction
Vyvanse addiction can have detrimental effects on various aspects of a person's life, including relationships, work, and overall well-being.
Vyvanse works by increasing the neurotransmitters dopamine, serotonin, and norepinephrine. Because of this increase, the brain's reward system can become dependent on Vyvanse, leading to an addiction. Understanding the signs of addiction can provide a way to recognize drug abuse and receive the proper help before severe consequences arise. Some signs of Vyvanse addiction to be aware of are:
Intense cravings
Increased tolerance
Continued use after knowing the harmful consequences
Disinterest in previously enjoyable activities
Withdrawal from support groups, family, or friends
Vyvanse Withdrawal Symptoms
When an individual has been using or misusing Vyvanse for an extended amount of time, they develop an addiction. Once they stop taking the drug, they may experience withdrawal symptoms. Suddenly decreasing dopamine levels in the brain can cause a chemical imbalance and lead to a range of withdrawal symptoms. It's important to remember that these withdrawal symptoms can look different on everyone. Some of the most common symptoms include:
Extreme fatigue
Anxiety
Severe depression
Dysphoria
Seizures
Coma
Death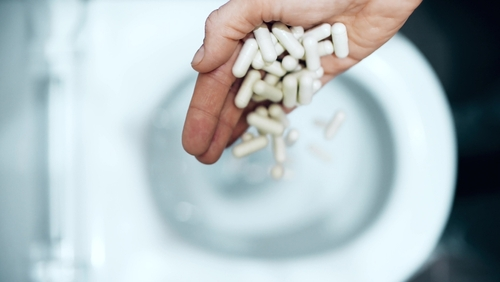 Vyvanse Addiction Treatment Options
When it comes to addressing Vyvanse addiction, several treatment options are available to support those in their recovery journey. Recognizing the signs of addiction and seeking professional help is an important first step toward regaining control over one's life. Some standard Vyvanse addiction treatment options include detoxification, inpatient or outpatient rehabilitation, behavioral therapies, support groups, and medication-assisted treatment.
These treatment options are typically performed within an addiction treatment center and under the supervision of medical professionals. By utilizing these types of programs, you can learn coping skills and resources needed to tackle any substance abuse or mental health condition. It's essential to note that treatment plans should be tailored to the individual's specific needs, and what works for one person may not work for another.
With the right support, treatment, and commitment, individuals can overcome Vyvanse addiction and build a healthier, drug addiction-free life.
Want to learn more about stimulant addiction treatment? Read more here.
Prescription Drug Detox at Asheville Detox Center
Becoming addicted to prescription drugs can feel like falling into a complex and overwhelming maze, where the boundaries between medical necessity and addiction become blurred. While these medications may have first been prescribed to treat several health conditions, their habit-forming grip on the body and mind can lead to dependency.
At Asheville Detox Center, we offer a comprehensive and supportive environment for individuals seeking prescription drug detox, as well as detox for other drug use. Our team of highly skilled medical professionals focuses on personalized care and provides a safe and compassionate space for our clients to begin their journey to recovery.
If you or a loved one are experiencing prescription drug addiction or any other kind of substance use, contact us today to learn more about our treatment programs. At Asheville Detox Center, we empower our clients to regain control of their lives and embrace a happier, sober future.