The combination of Adderall and Suboxone is a practice that raises significant concerns within the realm of substance abuse and addiction. Both medications are potent in their own right, each prescribed for distinct medical purposes, but when used together, they create a potentially dangerous cocktail. Understanding the dangers of mixing Adderall and Suboxone is essential in preventing any life-threatening situation from occurring.
In this article, we will discuss what Adderall and Suboxone are, including their side effects, why someone may mix Adderall and Suboxone, the dangers of mixing these medications, and how to treat Adderall and Suboxone addiction.
Understanding Adderall and Suboxone
Before understanding the dangers of mixing Adderall and Suboxone, we must first understand what these drugs are and their effects individually.
Adderall, a prescription medication primarily used in treating Attention Deficit Hyperactivity Disorder (ADHD), comprises a blend of amphetamine salts, which are amphetamine and dextroamphetamine, that are stimulants for the central nervous system. Adderall heightens specific neurotransmitters in the brain, such as dopamine and norepinephrine, enhancing focus, attention, and impulse control in individuals with ADHD. While its benefits include increased focus, improved academic and work performance, and increased wakefulness, it also carries potential drawbacks, including the risk of abuse due to its stimulant properties, side effects like insomnia, increased heart rate, and potential for dependency and addiction.
Suboxone, a prescription medication used in addressing opioid addiction, is a blend of two active components: buprenorphine and naloxone. Buprenorphine is classified as a partial opioid agonist and binds to opioid receptors, reducing cravings and overdose risks through its ceiling effect. Naloxone, an opioid antagonist, reverses opioid effects, discouraging misuse. Suboxone is commonly used in opioid addiction treatment and occasionally in pain management. Its advantages include alleviating opioid cravings, fostering recovery, and reducing overdose risk. Yet, it carries potential drawbacks like misuse risk when not adhering to prescribed use, the potential for withdrawal symptoms upon abrupt discontinuation, and a necessity for vigilant medical supervision.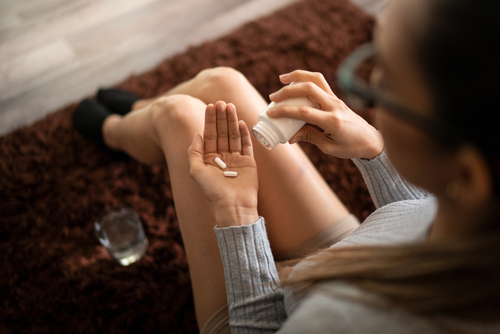 Side Effects of Adderall
While Adderall is effective in treating ADHD and narcolepsy, the side effects of Adderall can cause physical and mental health problems. Individuals may not experience all of these side effects, and they may vary in intensity, but there are some common side effects to be aware of. These side effects may include:
Anxiety
Insomnia
Increased heart rate
Decreased appetite
Headaches
Restlessness
Increased blood pressure
Dizziness
Sweating
Mood swings
Side Effects of Suboxone
While Suboxone is typically used to treat opioid addiction, it can cause it's own side effects. While these side effects can be uncomfortable, the benefits of recovering from substance abuse outweigh the negative side effects. Like Adderall, individuals may not experience every side effect or may experience varying levels of intensity, but there are some common side effects of Suboxone use. These side effects include:
Depression
Muscle aches
Nausea or vomiting
Constipation
Sweating
Insomnia
Dry mouth
Irritability
Dizziness
Withdrawal symptoms
Why Would Someone Mix Adderall and Suboxone?
Each individual who combines Adderall and Suboxone together may have differing reasons as to why they did so. Understanding why an individual may do this can shed light on polysubstance abuse and why individuals may begin using substances in the first place. An individual may begin to mix Adderall and Suboxone to self-medicate, intensify the desired effects, or develop a tolerance to one or both of the substances. Understanding these various motivations for combining Adderall and Suboxone underscores the importance of comprehensive substance abuse prevention and treatment programs. While many individuals may have various reasons to mix Adderall and Suboxone, it is vital to understand their dangers before mixing them.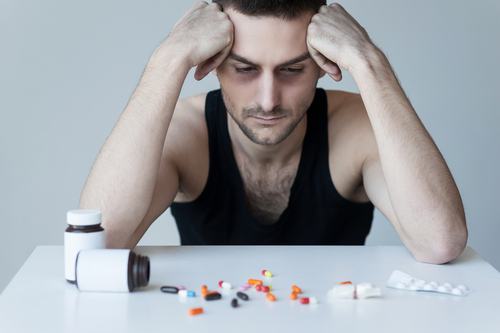 The Dangers of Mixing Adderall and Suboxone
Taking Adderall and Suboxone together can be risky. Suboxone slows down the central nervous system, acting as a depressant, while Adderall is a stimulant. Combining a stimulant and a depressant could potentially increase the feeling of euphoria, but it also raises the risks involved. Some individuals abuse drugs by mixing opioids with stimulants to achieve a drug effect called a "speedball." These substances can have a more significant impact when used together. However, it also substantially raises the individual's chances of experiencing the dangers of mixing substances and overdose. These dangers may include:
Cardiovascular Risks: Adderall is a stimulant that can increase heart rate and blood pressure. Suboxone, on the other hand, can have sedative effects on the central nervous system. Mixing these drugs can place significant stress on the cardiovascular system, potentially leading to heart problems, including arrhythmias, heart attacks, or stroke.
Increased Risk of Overdose: Combining two different types of drugs, such as Adderall and Suboxone, can make it challenging to gauge the proper dosage. This increases the risk of accidental overdose, which can have life-threatening consequences.
Mental Health Effects: Both medications can have an impact on mental health. Adderall can lead to anxiety, agitation, and even psychosis, especially at higher doses. Suboxone can cause mood swings and depression. These effects can intensify when used together, leading to severe mental health issues.
Withdrawal Symptoms: Stopping the use of Adderall and Suboxone suddenly can result in withdrawal symptoms specific to each medication. These can be highly uncomfortable and may lead to a relapse if not managed properly.
Risk of Dependency and Addiction: Both Adderall and Suboxone have a potential for dependency on their own. When used together, they may reinforce each other's addictive properties, increasing the risk of developing a substance use disorder.
How Can You Treat Adderall and Suboxone Addiction?
When an individual is using both Adderall and Suboxone, they are engaging in polysubstance drug use. As they continue using these substances, they may develop an addiction to one or both of these medications. Once an individual has developed an addiction, they must receive proper addiction treatment to address the dual addiction. Addiction treatment centers can do this through their various treatment programs.
While at an addiction treatment center, individuals may work with a medical professional to create a treatment plan that addresses their needs. Addiction treatment plans typically begin with a comprehensive medical assessment to evaluate the addiction's extent, assess physical health complications, and identify co-occurring mental health disorders. Medical detox may sometimes be necessary to manage withdrawal symptoms safely. Medication-assisted treatment (MAT) may be used, especially for Suboxone addiction, which can involve tapering under medical supervision or using other medications to manage cravings and withdrawal symptoms. Psychotherapy, including individual and group therapy, is fundamental to helping individuals understand the underlying causes of addiction, develop coping mechanisms, and build a support network. Addressing co-occurring mental health issues, promoting lifestyle changes, creating relapse prevention strategies, and providing long-term support tailored to individual needs are crucial elements in the treatment process.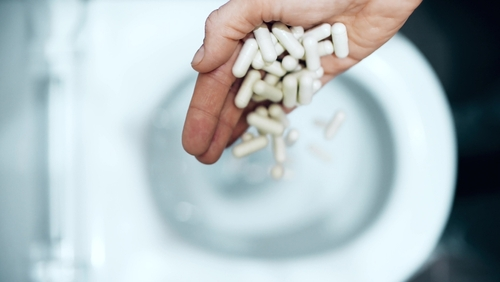 Polysubstance Use Treatment at Asheville Detox Center
As stated previously, individuals who are using both Adderall and Suboxone are engaging in polysubstance drug abuse, a condition that can lead to devastating consequences. This is why it's crucial to receive treatment as soon as possible for this condition before these consequences take effect.
At Asheville Detox Center, we provide our clients with evidence-based, individualized, and comfortable addiction treatment services to ensure we can help every client. Our services are primarily focused on medical detox, medication-assisted treatment, and aftercare support services to offer our clients the best resources for starting their recovery process.
If you or a loved one are suffering from substance use disorders, contact us today to learn more about our programs.