Molly is a synthetic drug that has gained popularity for its euphoric and hallucinogenic effects. While it can offer moments of heightened pleasure and emotional connection, its misuse or overdose can lead to severe health risks, including life-threatening situations. Understanding how to recognize the signs of a molly overdose and taking proactive steps to prevent it is crucial for the safety and well-being of individuals who may use or come in contact with this drug.
In this article, we will discuss what molly is, how to know when someone is addicted to molly, how to recognize molly overdose symptoms, and how to prevent molly overdose.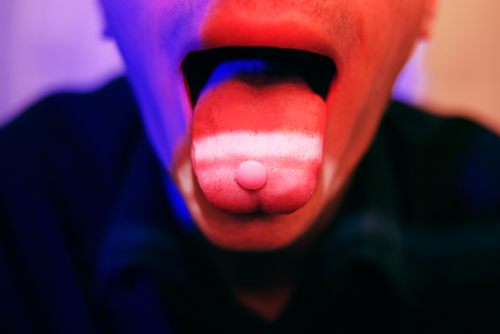 What is Molly?
Molly, also known as MDMA or Ecstasy, is a popular drug that alters mood and perception. It belongs to the amphetamine class of drugs and is scientifically called 3,4-methylenedioxymethamphetamine. Molly shares chemical similarities with both stimulants and hallucinogens, so when individuals use molly, they often experience heightened energy, intense pleasure, emotional warmth, and changes in how they perceive their surroundings and the passage of time.
Initially, MDMA gained popularity in nightclub settings and during all-night dance parties known as "raves." However, it has since spread to a broader audience, and as of 2021, 7.4 million individuals reported using hallucinogens in the past year. While that number includes other hallucinogens, such as LSD and psilocybin mushrooms, the amount of individuals using these substances raises the concern of understanding molly addiction and overdose.
How Do You Know Someone Is Addicted to Molly?
Recognizing that an individual may be addicted to molly can be challenging, as addiction often involves physical and psychological signs and symptoms. However, there are several signs and behavioral changes that can indicate a potential addiction to molly. These signs may vary between individuals, but there are some common signs to be aware of.
Signs of molly addiction encompass an inability to control drug use, even when confronted with negative consequences like health problems or legal issues, which indicate compulsive use. Tolerance, another indicator, emerges when individuals require escalating molly doses to achieve the desired effects. Withdrawal symptoms such as depression and anxiety surface when addicted individuals attempt to quit or reduce their dosage. Neglecting responsibilities, preoccupation with molly, loss of interest in once-enjoyed activities, and social isolation further signify addiction. Health problems, failed quitting attempts despite awareness of harm, financial difficulties, and changes in appearance and behavior are additional red flags associated with molly addiction.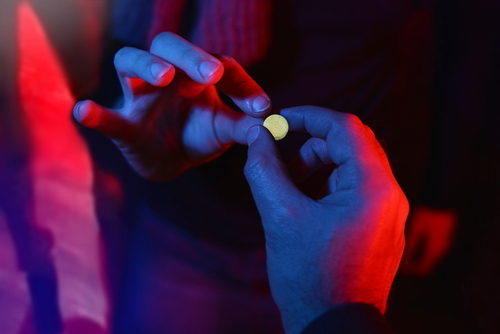 Recognizing Molly Overdose
Recognizing molly overdose symptoms is essential to ensuring the safety and well-being of individuals using the drug. Molly overdose can occur due to various factors, including impurity or lack of purity in the drug obtained from illegal sources, which may contain dangerous additives, leading to an unwittingly higher dose and increased overdose risk. Dosing errors are also common, especially in an unregulated market, where precise measurement is challenging, potentially resulting in unintentionally larger and unsafe doses.
Frequent and high-dose use can overwhelm the body's ability to metabolize MDMA safely, while a lack of awareness about molly's effects and risks may contribute to overdose. Individual variability in responses to the drug, mixing MDMA with other substances, environmental factors like overheating, and pre-existing medical conditions or medications can heighten the susceptibility to overdose. Additionally, in social settings, inadequate monitoring of drug consumption may delay recognizing overdose symptoms.
What are Molly Overdose Symptoms?
One of the easiest ways to recognize a molly overdose is to be able to recognize molly overdose symptoms. These symptoms may vary in intensity, and not every individual will experience all of these symptoms. Because of the party nature of this club drug, these symptoms may go unnoticed by individuals, causing life-threatening situations and dangerous consequences to occur. It's crucial to recognize molly overdose symptoms to prevent these side effects. Some of the most common symptoms include:
Increased heart rate
Higher body temperature
Nausea and vomiting
Muscle aches
Confusion
High blood pressure
Hallucinations
Seizures
Loss of consciousness
How to Prevent a Molly Overdose
Preventing a molly overdose is paramount to ensuring the safety and well-being of individuals who may use the drug. MDMA use carries inherent risks, but responsible practices can significantly reduce the likelihood of an overdose. Understanding the proper ways to prevent an MDMA overdose is essential in saving an individual's life.
While the best way to prevent a molly overdose is to abstain from molly use completely, there are some other ways individuals can prevent an overdose. Some of the most common ways you can prevent a molly overdose include:
Knowing the Substance: Obtain molly from a reputable and trusted source. Avoid buying it from unknown or unverified suppliers, as MDMA obtained from illicit sources may be mixed with other dangerous substances.
Testing for Purity: Use MDMA testing kits to determine the purity of the molly. These kits can identify harmful substances and ensure individuals are consuming a pure substance.
Hydration & Temperature Control: MDMA can cause elevated body temperature and dehydration. Drink water, but avoid excessive water intake to prevent hyponatremia. Be mindful of the environment, especially in crowded settings, and seek cooler areas to avoid overheating.
Avoid Mixing Substances: Refrain from combining MDMA with other substances, including alcohol or other drugs. Mixing substances can increase the risk of overdose and unpredictable side effects.
Recognize the Signs of an Overdose: Educate yourself about the symptoms of a molly overdose so you can recognize them in yourself or other individuals. Early recognition can lead to faster intervention and a better chance of a positive outcome, resulting in an individual's life being saved.
MDMA Addiction Treatment in Asheville, NC
Individuals who are continuously taking MDMA and feel a compulsive need to engage in drug abuse may have developed an MDMA addiction. This addiction can be hazardous, leading to physical and mental health problems. These health problems may be life-threatening, so it is essential that an individual receives treatment for their addiction as soon as possible.
At Asheville Detox Center, located in Asheville, NC, we provide addiction treatment services to those struggling with substance use disorders. Our services mainly include medical detox, medication-assisted treatment, and aftercare support services to help our clients in the beginning stages of their addiction recovery. At our treatment center, we are dedicated to providing 24/7 support and care to anyone struggling with substance abuse.
If you or a loved one are suffering from MDMA addiction or other substance use disorders, contact us today to learn more about our treatment programs.