Meth addiction is a devastating and widespread public health concern, characterized by its powerful grip on individuals and its severe life-threatening consequences on their physical and mental well-being. Within drug addiction, specifically meth abuse, lies the ever-present danger of overdose, a critical and potentially deadly event. Recognizing the symptoms of a meth overdose is critical, as it serves as a critical first step toward addressing this substance abuse epidemic.
In this article, we will explore meth addiction, what the side effects of meth use are, if an individual can overdose meth, what those symptoms are like, and how to prevent and treat a meth overdose.
Understanding Meth Addiction
Understanding methamphetamine addiction is essential for addressing this widespread and devastating public health issue. Methamphetamine, commonly referred to as meth, is a powerful stimulant that affects the central nervous system. It is highly addictive and can lead to various physical, psychological, and social consequences.
Meth addiction primarily happens because the drug creates an intense surge of a chemical called dopamine in the brain. Dopamine not only makes individuals feel good but also plays a role in motivation, memory, learning, and how we experience rewards. The amount of dopamine released by meth is much higher than what the brain naturally produces, so individuals keep using the drug to chase those intense and euphoric feelings.
Many meth users take the drug for days on end, staying high all the time. This often leads to a situation where they build up a tolerance. Tolerance means that after using the drug for a long time, they need more and more of it to feel the same effects they once did. This will eventually end in the individual developing a meth addiction.
Read More: Can Meth Addiction Cause Depression?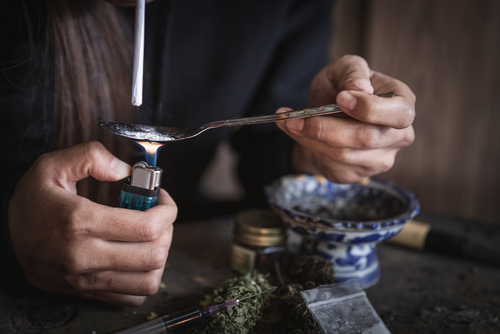 What are the Side Effects of Meth Use?
The side effects of methamphetamine use are numerous and can be damaging to both physical and mental health. As meth affects the central nervous system, it can cause short-term and long-term consequences that can be severe. These side effects may vary between individuals, but it is crucial to understand the possibility of experiencing these life-threatening consequences.
Some of the most common short-term side effects include:
Euphoria
Increased energy
Insomnia
Increased heart rate
Elevated blood pressure
Dilated pupils
Anxiety
Mood swings
Paranoia or hallucinations
Some of the most common long-term side effects include:
Cognitive impairment, including memory loss
Dental problems including 'meth mouth,' tooth decay, and gum disease
Skin problems such as sores or acne
Cardiovascular problems, including heart attacks or strokes
Lung damage
Relationship problems with family members, friends, or loved ones
Psychosis
Financial difficulties
Tolerance and addiction
How Can You Overdose on Meth?
Methamphetamine overdose is a dangerous and potentially life-threatening condition that occurs when an individual takes an excessive amount of the drug, overwhelming the body's ability to metabolize and process it. Overdosing on meth can have severe consequences, and understanding how to recognize the symptoms is crucial to preventing it. However, It's important to note that meth overdose is a medical emergency that requires immediate attention. If you suspect an individual is experiencing a meth overdose, it's crucial to immediately call 911 or seek emergency medical assistance.
Meth overdose primarily results from excessive dosing, which occurs when an individual ingests a substantially larger quantity of the drug than their system can safely process. This can transpire when individuals either underestimate the potency of the meth they are using or continually seek a more intense high by progressively consuming greater quantities of the drug. The heightened dosage corresponds to an increased toxicity within the body, as methamphetamine triggers an excessive release of neurotransmitters such as dopamine, norepinephrine, and serotonin. When these neurochemicals reach excessively elevated levels, it can cause negative effects on the body's overall functioning.
Learn More: Meth Detox Drinks vs. Professional Detox Programs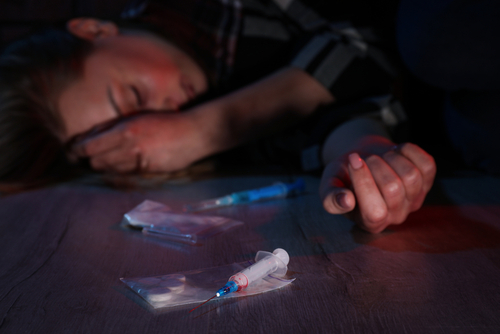 What are Meth Overdose Symptoms?
Meth overdose symptoms can vary in severity, but they typically reflect the impact of excessive meth use on the body's various systems. Recognizing these symptoms is crucial for seeking medical attention and potentially saving a life. These symptoms can be warning signs an individual is experiencing a meth overdose, so it is vital to understand what these symptoms may be. Some of the most common overdose symptoms include:
Extreme anxiety
Increased body temperature
Rapid breathing
Chest pain
Confusion
Seizures
Loss of consciousness
How Can You Prevent a Meth Overdose?
Preventing meth overdose involves more than just watching how much meth you smoke or inject. Abstinence is the best way to avoid overdosing, but that's easier said than done. We recommend following these basic harm reduction practices for those struggling to quit but want to take steps toward reducing the amount of meth they use.
Avoiding unknown dealers or strangers offering meth.
Avoid taking more than you can usually handle.
Don't combine meth with other substances.
Make sure you drink plenty of water and eat complete meals
Learn about overdose reversal medication like Narcan. Even though methamphetamine isn't an opioid, keeping Narcan somewhere close can help reverse an overdose caused by opioid-laced meth.
Look into addiction treatment centers offering detox so you can simultaneously manage cravings and withdrawal symptoms.
Continue Reading: Stimulant Addiction Treatment: An Informative Guide
Treating Meth Overdose
Treating a meth overdose is a critical medical emergency that requires immediate attention and intervention. The approach to treatment typically involves a combination of medical care and supportive measures aimed at addressing the specific symptoms and complications resulting from the overdose. However, after the immediate medical emergency has been resolved, the next step is to treat the meth addiction itself. A typical plan of action to treat a meth overdose may look like this:
Emergency Medical Assistance: The first and most crucial step in treating a meth overdose is to call 911 or seek emergency medical assistance immediately. Time is of the essence, as the meth overdose symptoms can escalate rapidly, and fast intervention can be life-saving.
Stabilization: Once in the emergency room, the medical team will work to stabilize the individual's vital signs, such as heart rate, blood pressure, and body temperature. This may involve medications to lower blood pressure if it is dangerously high or to manage other meth overdose symptoms.
Continuous Monitoring: Individuals who have overdosed on meth may require close monitoring in an intensive care unit (ICU) to ensure their condition stabilizes and address potential potential complications.
Observation and Aftercare: After the acute phase of treatment, individuals who have experienced a meth overdose may be observed in the hospital to ensure their stability. Once deemed medically stable, they may be referred to addiction treatment services to address the underlying substance abuse issue.
Medical Detox: After recovering from the medical emergency, individuals may undergo medical detox to remove any remaining amounts of meth in their system. This detoxification process is done under the supervision of a medical professional to manage any meth withdrawal symptoms that may arise.
Addiction Treatment Services: Many individuals will receive treatment for their meth addiction after medical detox. This is typically done within an addiction treatment center and comprises of behavioral therapies, inpatient or outpatient treatment programs, and support groups.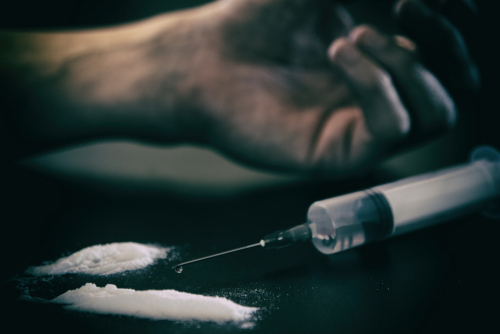 Meth Detox Services Available at Asheville Detox Center
Individuals who are addicted to meth need to be aware of the potential risk of overdose. As an overdose can result in deadly consequences, stopping the addiction is imperative to saving a life. However, overcoming a drug addiction can be difficult and overwhelming, causing individuals to relapse and not fully recover. Luckily, there are addiction treatment centers available to help individuals fight addiction and achieve sobriety.
At Asheville Detox Center, we are dedicated to providing individuals with safe, comfortable, and practical medical detox services. With our detox services, individuals can take the first step toward sobriety, removing any trace of substances from their system. Our highly trained medical professionals provide 24/7 care to ensure our clients receive the necessary resources and support. After completing the detox process, we assist individuals in the aftercare process to continue fighting addiction by offering treatment facilities that can address the underlying causes of the addiction.
If you or a loved one are suffering from drug abuse and are worried about potentially overdosing, contact us today to learn more about our treatment programs.