The process of cocaine detox can be complicated and confusing, but there is support. A good cocaine detox will offer therapy, support, sometimes medication, and always a roadmap to recovery. In the following article, you'll learn about the potential withdrawal symptoms a recovering cocaine addict faces and evidence-backed reasons about how treatment can help. Recovery can be challenging, but with the proper support, anyone can do it.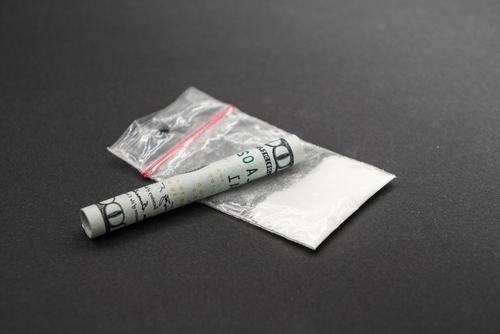 Why Is Cocaine Detox Needed?
Cocaine use affects the reward system of the brain, especially a chemical called serotonin. With prolonged use, the brain begins to rely on cocaine as a substitute for its own serotonin production. This is why withdrawal symptoms happen. Once a drug that a person is dependent on starts leaving their system, their body isn't used to making the natural chemical it replaced anymore, in this case, serotonin. This is because the body has come to expect the drug regularly and has rewired its systems to accommodate it. That's why a detox is needed to help your brain and body naturally return to its average serotonin production level.
Read more: What Does Cocaine Smell Like?
How Does Cocaine Detox Work?
Cocaine detox refers to the process of filtering the drug out of your body over time. There is nothing special to it except not taking any more of the drug. When an individual uses a potent drug like cocaine for a prolonged time, their body becomes chemically dependent on it. A person with a chemical dependency needs to keep taking the drug to prevent withdrawal symptoms from occurring. The higher their dependence, the worse the symptoms they are likely to get.
These symptoms are both psychological and physical. When weathering them, what's most important for the person is remembering that they will pass, and with some determination and the help of others, they can overcome the cravings and get through the worst of it.
Read more: Nicknames for Cocaine: Learn Them Here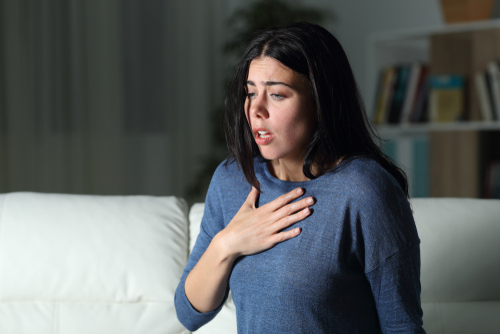 Side Effects Of Cocaine Detox
Detox is the first step in any substance abuse treatment plan. Treatment facilities, like Asheville Detox Center, provide a medically supervised detox program in a safe and supportive place to recover. Side effects of cocaine detox can include:
Cocaine cravings
Fatigue
Increased appetite
Agitation
Depression
Anxiety
Nightmares
Chills
Muscle aches and pains
How To Make Cocaine Detox Easier
Recovery is an ongoing process, and many people relapse. But this shouldn't be seen as a sign to give up. There are many reasons for a relapse; sometimes, people need more time. What's important is getting back up, dusting yourself off, and trying again.
#1 Medical Support and Supervision
Once an individual has checked into a detox center, healthcare professionals will provide round-the-clock medical support. Supervision is provided both to help manage withdrawal symptoms and to prevent relapse. In some cases, medications will be provided to help with the withdrawal symptoms and cravings, according to the needs of individuals.
#2 Therapy
Therapy during cocaine detox can help individuals focus on the end goal. Some therapy methods emphasize therapeutic interventions, such as cognitive-behavioral therapy (CBT) and contingency management, as part of the detox process. CBT is a proven, evidence-based treatment that redirects one's triggers to help wean off cravings over time.
Many also offer group therapy for sharing experiences and gathering a support network of like-minded individuals. Group therapy is highly effective in addiction management and is one of the most popular continuing care options across all detox treatment centers.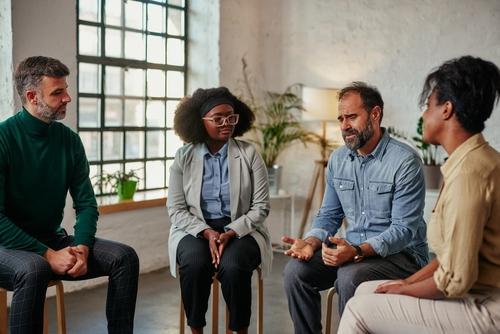 #3 Continuing Care
Detox is just the beginning. Once this intensive phase is over, there's still the rest of one's life to live, and sometimes, life can be rough.
That's why continuing in a comprehensive rehab program can provide long-term tools needed for aftercare. Addiction treatment centers often offer a range of services, including inpatient care and outpatient support, all tailored to the needs of people looking for continuing care.
#4 Support Systems
Recovery is a communal effort. Most addiction treatment centers encourage the building and involvement of support systems, such as family and friends, while in detox and afterward. A sound support system has been shown to aid recovery greatly. In addition, treatment centers can provide many different resources for loved ones to help them understand the complexities of cocaine addiction and how they can best help offer their support. Relationship dynamics are complicated when it comes to addiction, as people with a substance use disorder often have erratic behavior and can cause harm to their loved ones unwittingly. That's why understanding and empathy are so crucial to the process.
#5 Finding Meaning
In addition, many studies have shown that feeling connected to others and a broader interest in life can help to prevent cravings as we find meaning in other aspects of our lives. You have to consider that an addicted mind has been living in a heightened version of reality, and often, the life they are going back to doesn't feel as meaningful or exciting. The more meaning that can be infused into their lives, the better – such as rekindling old interests, dating, revisiting old friends, and trying new experiences like travel or clubs.
Contact Asheville Detox Center
The path to recovery from cocaine addiction is a personal and transformative journey. If you're worried someone you know is addicted to cocaine, you can check this chart for the signs. With our dedicated team, evidence-based practices, and compassionate approach, Asheville Detox Center can help.
For more information about our cocaine detox programs and services or to start your journey to recovery, please visit our website or contact us.
Remember, the information provided here is educational and should not replace professional medical advice. If you need immediate assistance, please contact a healthcare professional or call emergency services.