Many people wonder- what does relapse mean? People who have experienced a relapse know it all too well. When you go back to using a drug or alcohol after being abstinent, you may feel like a failure. However, this is actually a common aspect of recovery. Nearly three out of five people relapse within 90 days after finishing treatment. Recovery can also take up to five attempts or more. Even so, it's still possible. In this post, we'll discuss why people relapse and describe the relapse process. We will also explain how to get back on track with recovery.
What is a Relapse?
Someone who relapses has gone back to taking drugs or drinking after a period of sobriety. Addictive behavior can have relapses just as much as medical illnesses do. Relapse refers to the return of a disease's symptoms after an improvement period. Relapse occurs when patients experience a setback during the recovery process. It can occur at any point during treatment, but the majority of relapses occur within the first year. The likelihood of a person returning to substance abuse is as high as 85% during the first year of abstinence.
What Are the Stages of Relapse?
The process of relapsing generally occurs in three phases. By recognizing these phases as you experience them, you can use coping strategies to minimize your chances of using drugs or alcohol again.
Stage 1- Emotional Relapse
During the initial phase of your recovery, you are not likely to consider using substances. You may still remember your most recent slip up, which would make you want to stay sober. As a result, you are feeling emotions that might lead you to consume again. Symptoms of being in this stage include:
Isolating
Hiding emotions 
Focusing on other people
Not sharing thoughts at recovery meetings
Blaming others or yourself 
Keeping your emotions bottled up and isolated from other people leads to an accumulation of negative feelings, which results in loneliness. At this point, using drugs or alcohol again may seem attractive. When you notice you are in this phase, you should seek out family, friends, or a therapist to express your emotions to them.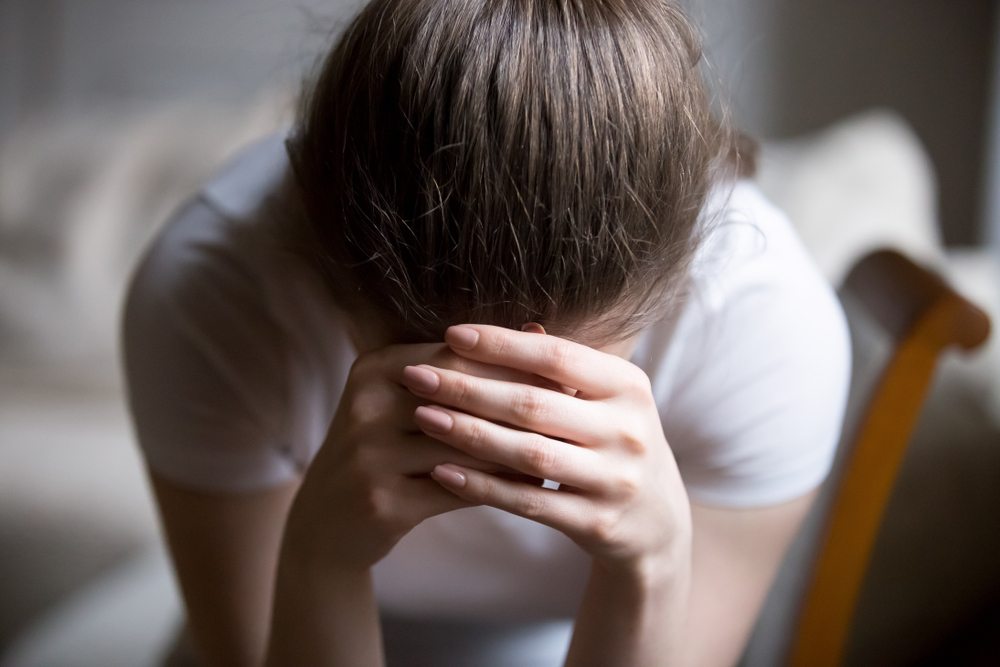 Stage 2 – Mental Relapse
You are probably having a battle with yourself during this stage. Your desire to use again is met by resistance from the part of you that doesn't want to. Here are some signs of mental relapse:
Cravings
Thinking about things associated with past drug use
Bargaining
Lying
Minimizing consequences of past use
Seeking triggers
It is crucial to avoid high-risk locations like bars or parties during this phase of recovery. Because you are conflicted about using, you are more vulnerable to temptation. Remember that cravings and thoughts of using are normal during recovery. As part of the recovery process, you can learn to manage your unhelpful thoughts and let them go. You don't have to feel like you have failed just because you have unhelpful thoughts. Furthermore, you can learn to manage them in therapy and let them go.
Stage 3 – Physical Relapse
When a person returns to substance use is the final stage. Physical relapses are common. Therapy teaches you how to prevent relapses in situations where you are faced with an opportunity to use substances again.
What Causes a Relapse?
Each individual's substance use relapse has its own personal cause; however, no matter why people relapse, they often are not aware they are doing so. By the time a person realizes they are in the breakdown stage of substance use, they have usually returned to using their drug of choice. It's not always that simple to determine if someone has consciously decided to return to using after a drug relapse since the definition makes it sound that way.
A substance addiction occurs when you experience a strong desire to use a drug or alcohol and can't seem to stop using it, no matter how much it hurts you or those around you. We will discuss the three primary explanations for why you become addicted and relapse below.
Biological Explanation
Long-term substance use may cause alterations to your brain, making it difficult to control your substance use. It can also increase your desire for alcohol, for example through heavy long-term alcohol use. When you have an increased desire for alcohol, you are more susceptible to relapse if you have an addiction. Genetics may also contribute to addiction. Although these biological factors make your recovery more difficult, it is still possible. Substance use disorders can be treated with both medical and psychological therapies.
Cognitive Explanation
Your cognition, or how you consider your substance use, can affect your cravings. For example, when you imagine taking a puff on a cigarette, you might feel pleasure right away. However, if you envision the long-term ramifications more often, you might cut back on your urges. You might also find yourself judging yourself badly for having cravings. You may feel bad and ashamed of yourself because you feel as if you have let your family down.
However, judging yourself can be the thing that causes you to give in to your cravings. A craving can be the result of negative thinking, which can cause us to experience negative emotions. By observing your craving without judgment and accepting that it is a feature of substance abuse, you may be able to identify it more easily. This will allow you to be more conscious of your cravings and, as a result, reduce them. It is crucial to remember that you must be able to control your cravings rather than the other way around.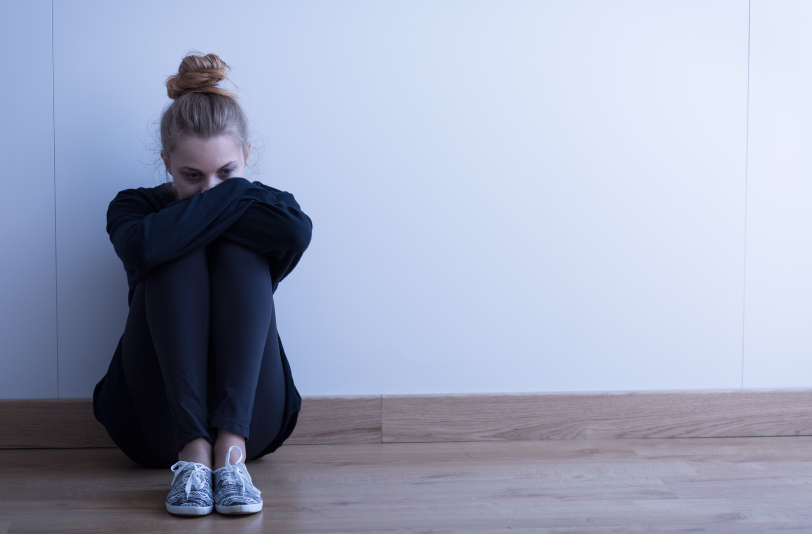 Affective Explanation
Alcohol cravings can be caused by negative affect or experiencing negative emotions, according to researchers. We as humans do not like to experience negative emotions, and we often attempt to avoid them. In contrast, facing and handling negative emotions can help lower cravings and utilization. In a study, those with alcohol addiction who received counseling on controlling cravings and emotions consumed significantly less during treatment.
Signs Someone May Relapse
A drug relapse usually begins as a slow downward spiral into compulsive behavior and addiction. There are warning signs and other identifiable factors that usually appear early on.
When someone in recovery begins to romanticize drug use, it is a common warning sign. A person may fantasize about drug use and look back on it nostalgically, which can lead to relapse. When someone remembers the good times of their drug abuse and forgets all the hardships, they are at risk of mental relapse. Mental relapse can quickly lead to physical and complete relapse.
There is a misconception that an addict can use without becoming addicted again. However, addiction is a chronic condition that must be handled continuously. Someone may think they are prepared to use casually after learning in rehab because they believe they can consume without becoming dependent on the drug. If a person in recovery starts to talk about their capability to consume again without relapsing, relapse is usually imminent.
One of the most obvious warning signs of relapse is behavioral change, especially if someone in recovery begins avoiding their supportive sober network or engaging in activities in a different way. Sudden changes in someone's behavior in recovery are often a warning sign that relapse is imminent. Recovery activities such as pursuing hobbies and interests may suddenly cease. Perhaps the most obvious warning sign is if someone in recovery starts to doubt the effectiveness of their recovery process.
Tips to Prevent Relapse
Sobriety is difficult to achieve, and maintaining it is oftentimes even harder. The following are tips to help you stay on track after you've decided to overcome your addiction. These pointers are not a cure-all, and one size does not fit all. Everyone should personalize these relapse prevention tips to their own situation.
Stay Involved
When a person leaves treatment, they often feel overwhelmed by the presence of triggers and cravings. In order to help a person adjust to life in such an environment, treatment programs often provide aftercare and relapse prevention programs. The individual may remain abstinent if they are provided with continued resources, motivational methods, and peer support through programs such as Motivational Interviewing, Contingency Management, and alumni support.
Avoid Triggers
It's important to recognize triggers and come up with a strategy for how to manage them to begin with, if possible. A person in recovery from alcohol abuse, for example, may commute to work every day past a favorite bar and experience cravings as a result. During therapy, the individual might be taught to recognize these triggers and think about how to address them. Despite the fact that some triggers can't be avoided, establishing a strategy for how to deal with the ones that can be avoided can significantly assist in avoiding cravings in the future, making it easier to avoid relapse.
Join a Support Group
Individuals can maintain their connection with the values they learned in rehab by attending support groups like Alcoholics Anonymous or SMART Recovery. In addition to accessing these resources and social support, joining this type of group provides an incentive to remain clean and sober. Participation in 12-step programs has been shown to improve substance abuse outcomes in comparison to those who don't participate. Combining this kind of support with traditional addiction treatment may lead to better outcomes by providing the tools and support to stay on the path of recovery.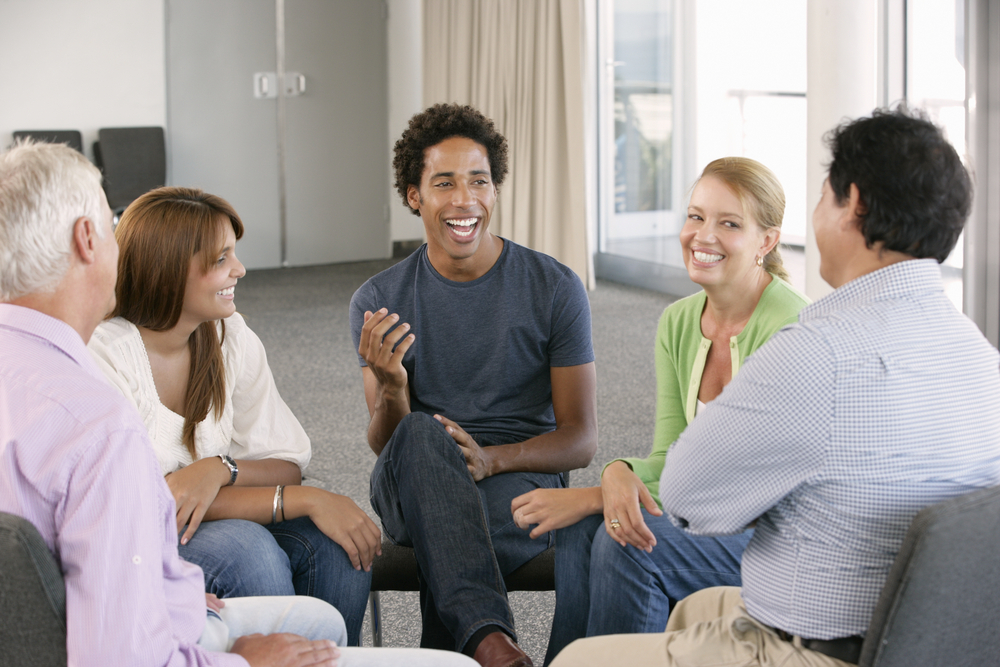 Get Active
There are a number of advantages to being physically active, and for those in recovery from substance abuse, one more is that it may help prevent future substance abuse. Exercise has numerous advantages that may help prevent substance use. Having daily and weekly access to these benefits might help maintain abstinence while improving health and fitness, which may counteract the triggers that cause relapse. In addition to being physically active, exercise programmes like yoga can help people build a mindfulness practice that may assist them to maintain sobriety while avoiding relapse.
Give Back
Another wonderful way to prevent relapse is to assist other people. A sponsee or a sober friend, or even a stranger on the street, are all great options. We are, as are all humans, naturally self-centered and self-absorbed beings. When we become all wrapped up in a "poor me" mindset that leads us to relapse, the best thing we can do is to become "other-focused." When we pay attention to something besides ourselves, our thinking usually changes. Our perception of our situation is usually restored, and we remember that it is not as bad as we thought, or that we can in fact succeed while helping others to do the same.
Asheville Detox is Here for You
If you or a loved one is struggling with addiction, Asheville Detox Center can help. Our experienced addiction professionals and clinicians will work with you to find the treatment program or services that best suits your needs. We are ready and available to answer any questions you may have. As recovering addicts ourselves, we strive to treat you with the compassion and respect you deserve. Make your recovery a reality now by contacting Asheville Detox Center today.