If you want to know which medications and supplements for alcohol detox are most effective, this is the article for you! It can take time for the body and brain to adjust to life without alcohol and recover from any damage if its most essential nutrients have been depleted.
This concise and informative blog teaches you which supplements can help with alcohol detox, comparing them to prescription and over-the-counter medications used at most detox facilities.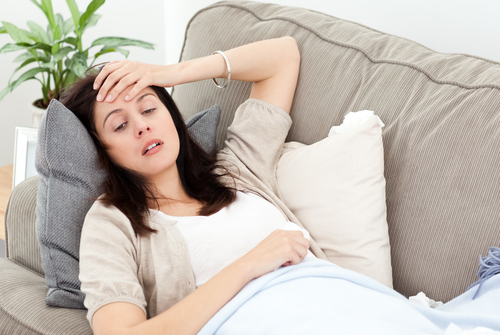 Why Does Alcohol Cause Nutritional Deficiencies?
Alcohol abuse can both directly and indirectly cause nutritional deficiencies for several reasons.
A substitute for real nutrition: Alcoholic drinks have no nutritional benefit, providing zero vitamins, minerals, fats, or carbohydrates. If someone knows alcohol can boost their mood, even if it's temporary, it can quickly become a daily component of an unhealthy diet, and foods with essential nutrients can be neglected. Additionally, the body can lose GABA (gamma-aminobutyric acid) while attempting to counter increased stress levels exacerbated by alcohol use.
Inhibits nutrient absorption: Alcohol intake can also lead to premature activation of digestive enzymes, damaging the pancreas and its cells. This can also lead to pancreatitis, reducing the pancreas' ability to absorb nutrients. Even if someone is eating healthier foods while abusing alcohol, it can inhibit the absorption and usage of their nutrients, including vitamin A, vitamin B1, vitamin B12, folic acid, and zinc.
Uses and wastes nutrients: The liver needs to use high amounts of niacin, thiamine (vitamin B1), and other B vitamins to metabolize alcohol's toxic chemicals, reducing their ability to help other organs. Alcohol's diuretic properties increase urine output and cause the body to quickly lose water-soluble minerals, including zinc, magnesium, and potassium. All of these nutrients contribute to various organs and functions, ranging from the immune system to muscle and nerve function.
Alcohol's side effects: Excessive alcohol consumption can irritate the esophagus, stomach, and intestines, and the body will try to expel its toxins by vomiting or diarrhea. However, this can cause the body to lose massive amounts of magnesium, fluids, and electrolytes. This can also lead to ulcers and trigger irritable bowel syndrome, acid reflux, and other gastrointestinal issues. Even during withdrawal, when alcohol intake is reduced or stopped, the gastrointestinal system may not immediately recover, further affecting nutrient absorption.
Read more: Alcohol Withdrawal Headaches: Causes, Timeline, & Management Tips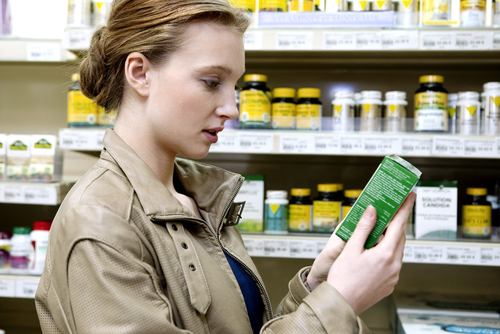 Supplements For Alcohol Detox
Because alcohol use can lead to physical dependence, detox is the first and foundational step of recovery. Otherwise, individuals can enter an IOP or PHP treatment program in the middle of withdrawal symptoms, which require medical supervision and a dedicated environment. Alcohol withdrawal symptoms might include vomiting, sweating, and other side effects that expel massive amounts of fluid. These nine supplements can support and help the body during the typical 3 to 5-day alcohol detox process.
Nicotinamide adenine dinucleotide (NAD+): NAD+ is a coenzyme responsible for converting nutrients from food into energy. These are sold as pills, injections, and oral sprays online and in person. NAD+ can help with fatigue, depression, anxiety, and inflammation.
Iron: The body can't produce iron alone and is only found in foods we eat, such as breakfast cereal, nuts, dried fruit, legumes, and pasta. Iron can help with fatigue and reproduce red blood cells depleted by alcohol abuse. Iron supplements are sold as gummies, liquids, tablets, and pills.
Magnesium: Magnesium supplements can help with sweating, fatigue, muscle pain, tension, and blood sugar fluctuations and are sold online in tablet, capsule, and liquid form. Foods with higher amounts of magnesium include dark green vegetables, whole grains, nuts, fruits, and legumes.
Vitamin B1 (thiamine or thiamin): Alcohol significantly depletes the body of vitamin B1, and this can lead to severe brain conditions, including Wernicke-Korsakoff syndrome, heart failure, chest pain, vertigo, double vision, and memory loss.
Vitamin B9: Also known as folate or folic acid, vitamin B9 is an essential nutrient needed to metabolize critical enzymes and amino acids commonly missing in alcoholics. Vitamin B9 can help with headaches, motivation, and mood during alcohol detox.
Vitamin B12: Vitamin B12 helps keep our brain and nervous system functioning, helps form red blood cells, forms genetic material (DNA & RNA), and helps balance homocysteine levels in the blood. This can help with insomnia and boost an individual's mood during detox.
Omega 3: Omega-3s are converted to energy that serves various organs and functions, including the heart, blood vessels, lungs, immune system, and endocrine system (hormone-producing glands). Omega-3s can be found in algae and flaxseed oils and can help with depression, anxiety, and inflammation during detox.
Apple cider vinegar, Bacopa monnieri, ginger, and milk thistle: Apple cider vinegar can help stabilize blood sugar levels and reduce cravings. Bacopa monnieri (Brahmi) is a perennial and can help with anxiety and stress. Ginger may alleviate nausea associated with alcohol withdrawal, while milk thistle's antioxidant properties can help with stomach pain and blood sugar levels and protect the liver from oxidative damage.
Medium-chain triglycerides (MCT) oil: MCT oil is made from coconut or palm kernel oil and can help with fatigue, inflammation, and blood sugar fluctuations. However, there are minimal studies supporting its effects.
Comfort Medications For Alcohol Detox
Comfort medications include prescription and over-the-counter medicines that help relieve dangerous alcohol withdrawal symptoms that require fast-acting solutions. Additionally, persistent alcohol withdrawal symptoms, like headaches or muscle aches, can anger and upset individuals in detox to the point where the process is disrupted, unproductive, and even prolonged. Some of the most common "comfort" medications used in alcohol detox include:
Clonazepam (Klonopin): Clonazepam is a benzodiazepine, falling under the same category as common anxiety medications like Xanax and Valium. However, it's not used to treat anxiety in alcohol detox and is mainly prescribed to prevent seizures from alcohol withdrawal, a common and potentially lethal side effect. Because it can be potentially abused, Clonazepam is not lightly prescribed or continued after the detox process.
Acetaminophen (Tylenol), Ibuprofen (Advil), & Salonpas Patches: Acetaminophen and ibuprofen are both antipyretics (fever reducers) and are used to treat fever-like aches and pains that most people experience during alcohol withdrawal. Studies show that combining them is more effective for joint pain than opiates. Salonpas patches are topical pain relievers and can help reduce inflammation and aches from withdrawal. These over-the-counter medications can be used after the detox process.
Gabapentin (Gralise): Gabapentin is an anticonvulsant and nerve pain medication used to treat anxiety, restless leg syndrome, and tremors during alcohol detox. These pin-and-needle pains can be one of the most challenging parts of the first few days of withdrawals. This medication can be prescribed and used after detox.
Hydroxyzine (Vistaril): Hydroxyzine is an antihistamine that can be used to reduce anxiety without the extreme drowsiness or sedation felt by Benadryl. It can also be prescribed and used after detox to help with lasting withdrawal symptoms.
Methocarbamol (Robaxin): Methocarbamol is a prescribed medication used to treat muscle spasms and pain during detox, but it can also be useful for anxiety.
Laxatives: It's concerning if an individual doesn't have a bowel movement for two or more days during detox. Docusate sodium (Colace), MiraLAX, and Bisacodyl are medications that help with constipation and abdominal discomfort, but are not typically used after discharge.
Simethicone and loperamide: These medications are used to treat bloating, diarrhea, and abdominal cramps that can make the detox process feel embarrassing or repelling. They are not used after discharge.
Read more: What Medications Are Used in Detox vs. MAT?
Contact Asheville Detox Center
If you or someone you know is interested in alcohol detox, contact Asheville Detox Center. Our North Carolina detox facility can provide essential supplements and medications that can make alcohol detox as simple as treating a fever. If you're interested in continuing addiction treatment after detox, our clinicians can build a comprehensive treatment plan involving detox, residential or outpatient rehab, and aftercare at more than five locations. Call today, and our admissions agents can answer questions about insurance, intake, and scheduling.