In addiction treatment, the use of medications like Suboxone has become a pivotal component in aiding individuals on their journey to recovery from opioid addiction. However, some individuals may succumb to the temptation of smoking Suboxone, a dangerous method that can lead to addiction and severe side effects. In this article, we will discuss how Suboxone is used in addiction treatment and the detox process, why someone may smoke Suboxone, the side effects, and how to overcome Suboxone addiction.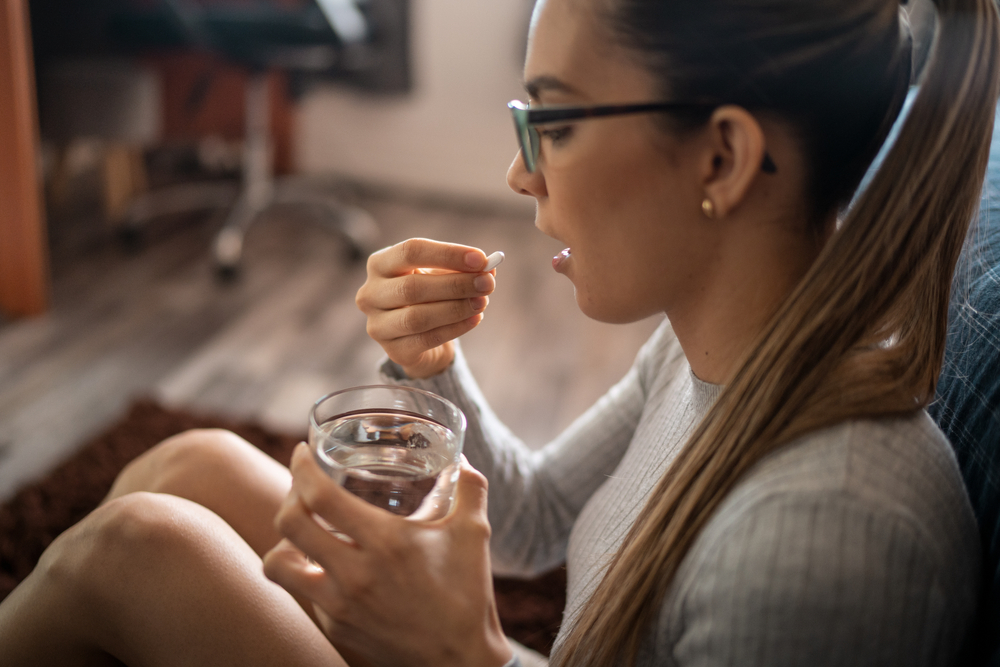 Suboxone & Addiction Treatment
Suboxone is a prescription medication used in the treatment of opioid addiction, particularly in the context of medication-assisted treatment (MAT). It combines two active ingredients: buprenorphine and naloxone. These ingredients interact with the opioid receptors in the brain, resulting in individuals being able to cope and recover from their opioid dependence.
Suboxone is typically integrated into addiction treatment plans crafted by healthcare professionals. At the beginning of an individual's treatment, they are assessed for their level of opioid dependence, and the severity of withdrawal symptoms, and the decision to start Suboxone is made. It can also be used as a maintenance medication for an extended period, allowing individuals to stabilize their lives and utilize other treatment options such as therapy sessions or support services.
Read more: What Medications Are Used in Detox vs. MAT?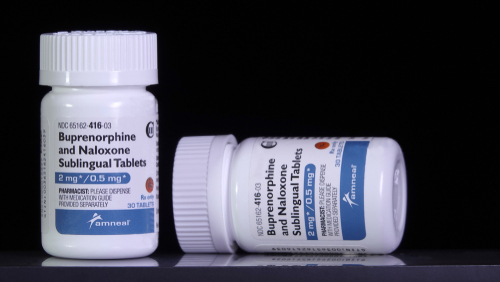 Suboxone & Detox
Even though Suboxone is typically used during MAT, it can improve the initial detox process. There are many ways Suboxone may help, but the top five ways are:
Reduced withdrawal symptoms: Buprenorphine, the primary active ingredient in Suboxone, is a partial opioid agonist. This means that it activates opioid receptors in the brain but to a lesser extent than full agonists like heroin or methadone (another opioid withdrawal medication). This helps reduce withdrawal symptoms by giving the body a tiny amount of opioids without inducing euphoria.
Suppresses cravings: By binding to the same receptors as other opioids, buprenorphine reduces cravings and encourages individuals stay committed to the detox process.
Ceiling effect prevents abuse and overdose: Buprenorphine has a "ceiling effect," meaning that after a certain dose, its opioid effects plateau, and increasing the dosage further doesn't result in increased respiratory depression. This reduces the risk of overdose compared to full opioid agonists.
Naloxone's role: Naloxone, the second component of Suboxone, is an opioid antagonist. While it is minimally absorbed when Suboxone is taken as directed, if someone tries to misuse Suboxone by smoking or snorting it, the naloxone becomes active. This causes a sudden onset of withdrawal symptoms that help deter people from misusing Suboxone.
Encourages clear thinking: By stabilizing individuals during detox, Suboxone helps create a clearer state of mind, making it more conducive for participation in counseling, therapy, and support groups, which are crucial components of comprehensive addiction treatment.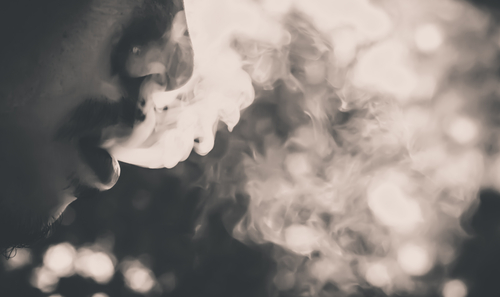 Why Do People Smoke Suboxone?
While most people who use Suboxone typically take it in a sublingual film or tablet, others can be tempted to achieve a high by smoking its solid form. Individuals may be tempted to start smoking Suboxone for a variety of reasons. Some of these reasons include:
Misinformation or Lack of Knowledge: Individuals may not be aware of the proper administration methods for Suboxone, leading to misguided attempts to use it in ways that are not recommended. They may also be unaware of the potential health risks of these alternative methods.
Desire for Rapid Effects: Smoking a substance can often result in a quicker onset of effects compared to other methods. Some individuals may believe that smoking Suboxone will produce faster relief from withdrawal symptoms or produce a stronger high sensation. This belief may impact those with a history of opioid abuse significantly.
Dependency and Cravings: Individuals struggling with opioid addiction may experience intense cravings, leading to impulsive and unsafe methods of attempting to use Suboxone to satisfy these cravings.
Avoiding Naloxone's Effects: Smoking Suboxone may be an attempt to bypass or minimize the effects of naloxone, which blocks methods of abuse by inducing withdrawal- 
It's crucial to emphasize that smoking Suboxone is not only ineffective but also dangerous. Smoking Suboxone can lead to the inhalation of harmful substances and may not provide the intended therapeutic effects.
Read more: Can You Drink On Suboxone? 7 Reasons Why You Shouldn't
Side Effects Of Smoking Suboxone During Treatment
Misusing Suboxone during treatment can cause many problems to arise, including physical side effects and ineffective treatment. Some of the various problems of misusing Suboxone during treatment include:
Withdrawal Symptoms: If Suboxone is misused, especially if started too soon after opioid use, it can cause a sudden onset of withdrawal symptoms. This occurs due to the presence of naloxone in Suboxone, which can displace other opioids from the receptors, leading to individuals experiencing withdrawal symptoms, including nausea, vomiting, sweating, and increased heart rate.
Increased Risk of Overdose: Attempting to misuse Suboxone to achieve a high can increase the risk of overdose, particularly if combined with other substances. Suboxone is designed to have a ceiling effect, which limits the risk of respiratory depression, but misuse can override this safety feature.
Irritation of Respiratory System: Smoking Suboxone may irritate the respiratory system, leading to coughing, wheezing, and other respiratory symptoms. This can be particularly problematic for individuals with pre-existing respiratory conditions.
Undermining Treatment Goals: Misuse of Suboxone undermines the goals of addiction treatment. The medication is intended to assist individuals in stabilizing their lives, reducing cravings, and facilitating engagement in therapy and support services. Misuse can disrupt this process and hinder progress toward sustained recovery.
Legal and Ethical Consequences: Smoking Suboxone may violate treatment agreements and lead to legal and ethical consequences. Healthcare providers may need to take disciplinary actions, and individuals may face repercussions within the treatment program.
Strained Patient-Provider Relationship: Engaging in misuse may strain the relationship between the individual and their healthcare provider. Trust is crucial in the treatment process, and misuse can erode the foundation of a supportive and collaborative therapeutic relationship.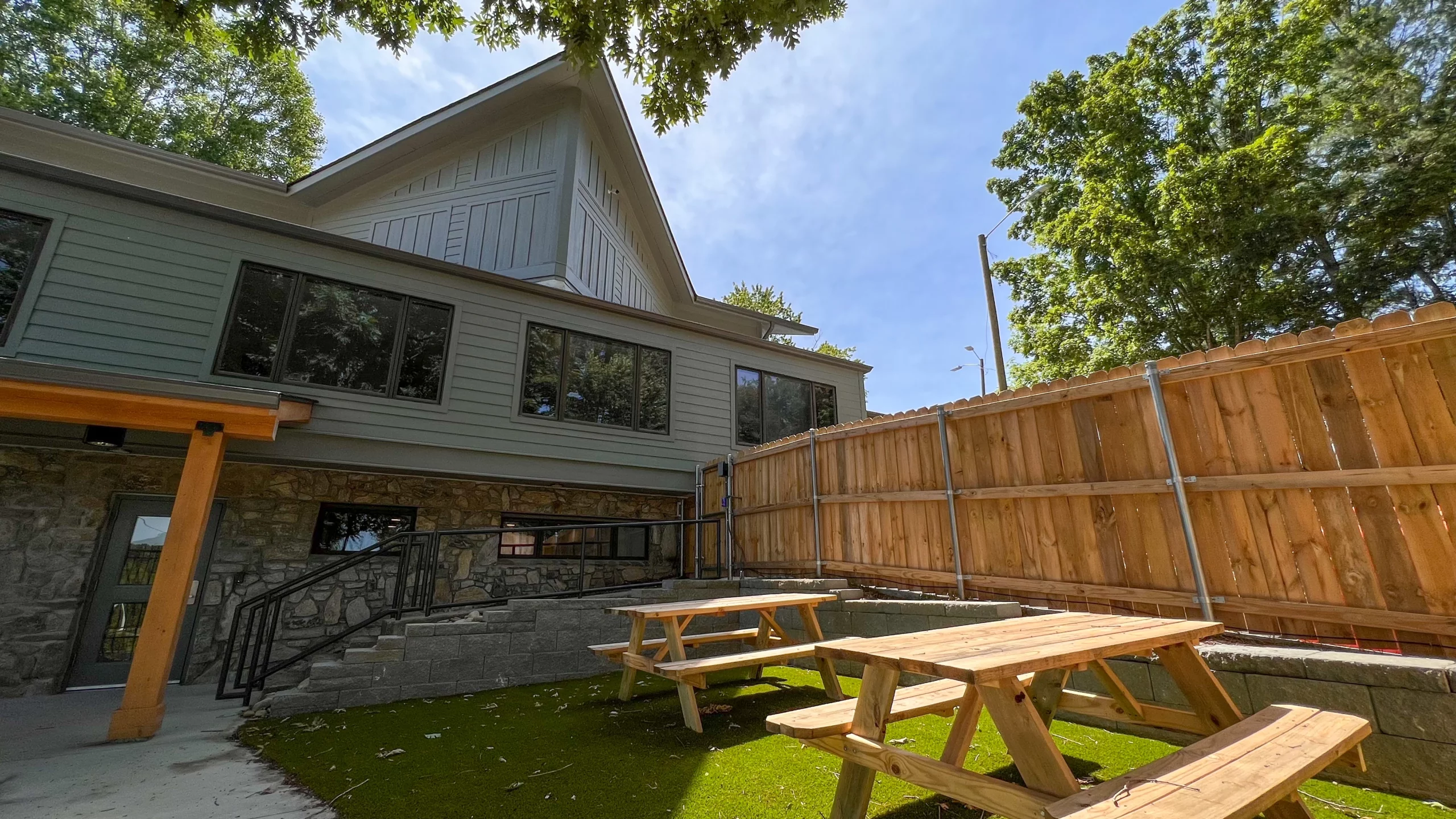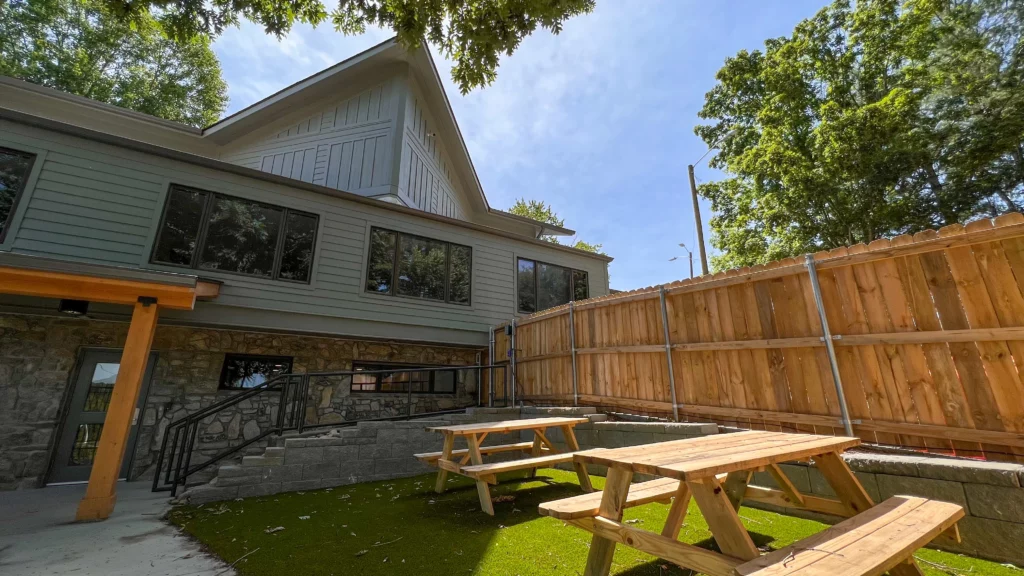 Can You Treat Suboxone Addiction?
If an individual has started smoking Suboxone, they have likely developed a Suboxone addiction. However, there are some strategies you can utilize to help overcome this addiction. The most common strategies include:
Seeking Professional Help: Recovery from Suboxone addiction involves a multifaceted approach under professional guidance. Medical supervision is essential, emphasizing the importance of consulting healthcare professionals to create a personalized tapering plan. Abruptly stopping Suboxone can lead to withdrawal symptoms, and a gradual reduction, supervised by medical experts, aims to minimize discomfort.
Utilizing Behavioral Therapies: Counseling and behavioral therapy sessions, such as cognitive-behavioral therapy (CBT) or dual diagnosis treatment services, address the psychological aspects of addiction, fostering coping skills and exploring underlying issues contributing to substance use.
Creating a Support System: Support systems play a pivotal role, with attendance at support groups like Narcotics Anonymous (NA) providing invaluable insights, encouragement, and a sense of community. Involving family members or loved ones in the recovery process provides a strong support system, and creating accountability through regular check-ins and goal-setting is essential.
Medical Detox Services Available in Asheville, NC
If you or a loved one are abusing Suboxone, contact Asheville Detox Center. As a detox facility, we strive to make sure our clients receive the highest level of care, and that includes monitoring and preventing prescription medication abuse. We see the best results when clients stick to the prescribed doses and follow the guidelines outlined by our on-site specialists, and we play our part to support and encourage this process in any way possible. Don't wait. Call today, and one of our admissions agents can sign you up for detox or a partnered treatment program.