Alex Murdaugh—the disgraced South Carolina attorney currently awaiting trial for the murder of his wife, Maggie, and son, Paul—is a name that has become commonplace within media outlets nationwide. The complexity of the story and mystery surrounding Murdaugh's back alley dealings has enthralled the public and made us wonder how and why this dynasty crumpled in such dramatic, public fashion.
Within recent months, Murdaugh's secret struggle with opioid addiction and possible drug ring involvement has been brought to light which begs the question: is addiction to blame? But first, it is important to understand the epic Greek tragedy that is the Murdaugh family saga. Let's dive in.
Who is Alex Murdaugh?
Alex Murdaugh once lived on a large property in Hampton County, South Carolina where he was a well-known lawyer, millionaire, and father of two sons, Buster and Paul. The Murdaugh family is noted for its long history of serving as solicitors in South Carolina's Lowcountry region, where a civil litigation law firm still operates. For nearly 80 years, men in the Murdaugh family were responsible for prosecuting all criminal cases in the state's 14th circuit district, a five-county region known as "Murdaugh Country".
The family's control of the job of solicitor for almost a century gave them enormous judicial and political influence, which was demonstrated in not one, but three fatalities connected to the Murdaugh family prior to 2021. Complex criminal charges and investigations involving Alex Murdaugh and his associates date back at least to 2014. The investigations involving the Murdaugh family are discussed in detail below: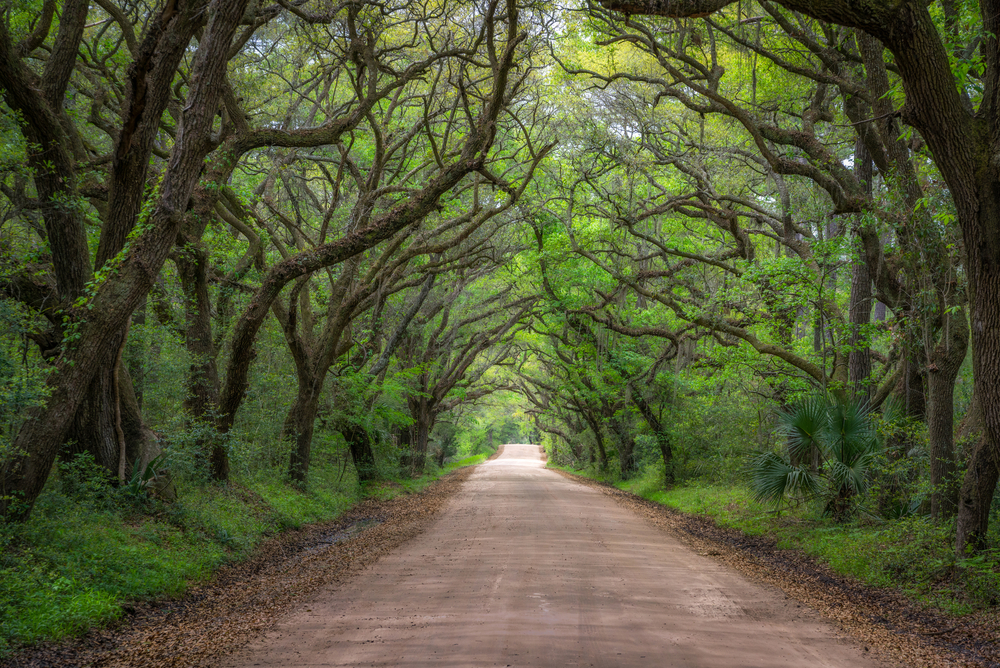 The Murder of Stephen Smith
In 2015, 15-year-old Stephen Smith was found dead from blunt force trauma on a road in Hampton County, South Carolina, and no one was arrested for the hit-and-run case. Witnesses to the initial investigation implicated Buster Murdaugh's oldest son, Alex Murdaugh, as having been connected with Stephen Smith, who was openly gay and a classmate of his son.
After the case went cold, rumors began to circulate that Buster Murdaugh was involved in a relationship with Stephen. The Greenville News said that possible 'cover-up and involvement of one or more Murdaugh family members' were 'suspected' after Smith's death, and the Beaufort County Island Packet reported that the case 'reeked of insider interference.'"
The Death of Gloria Satterfield
On February 2, 2018, Murdaugh's longtime housekeeper, Gloria Satterfield, suffered a severe head injury when she fell down the Murdaugh Moselle estate's front steps and died on February 26 of complications including a stroke. It was reported as a "trip and fall" accident, but no coroner was notified, no autopsy was performed, and the death certificate listed "natural causes" as the cause of death.
The coroner testified that her death should not have been listed as "natural." Around the time of her fall, Alex arrived on the scene before the EMTs and insisted that he had heard Satterfield say that his dogs had caused her fall, contradicting her later statement that she did not know what had caused it.
In 2014, Satterfield's two sons received an accidental and/or natural death insurance policy payout of $4.3 million, but by 2021, they had not received a cent. According to multiple indictments, Alex Murdaugh, Chad Westendorf, and attorney Cory Fleming conspired to steal the Satterfields' insurance settlement by diverting it to Alex's account and then not warning the Satterfields that it had been paid.
The Death of Mallory Beach
Alex's son Paul Murdaugh was charged with three felonies after Mallory Beach, a teenager, died in a boating accident in February 2019. Despite being the boat driver, Paul Murdaugh was not taken to jail for booking, was not given a field sobriety test, or ever handcuffed, despite having a blood alcohol content of .286, nearly three times the legal limit for operating a motor vehicle. This raised questions about whether he had been treated differently because of his family connections. The prosecutor requested that he wear an alcohol monitor, but the judge denied the request.
Beach's family implicated Alex and Buster in providing alcohol to Paul, who was underage at the time. SLED, the South Carolina Law Enforcement Division, is investigating whether police were pressured not to charge Paul in September 2021. The Cook family, another victim onboard the boat, believes that Alex encouraged them to retain Cory Fleming, a long-time friend of Alex's, to protect Paul.
The Murders of Maggie and Paul Murdaugh
At around 10pm on June 7, 2021, Alex phoned the police from his cell phone while he was at his family's hunting lodge in Islandton, South Carolina, to report that he had found the bodies of his 22-year-old son Paul and his 52-year-old wife Maggie. It appeared that both victims had been shot multiple times and with different weapons.
Alex said he was with his terminally ill father, Randolph III, and his mother, who has dementia, at the time of the murder, which occurred at around 9pm as was later determined. Alex Murdaugh was indicted by the Colleton County Grand Jury in July 2022 for the murder of his wife, Maggie, and his son, Paul, and for possession of a weapon during the commission of a violent crime.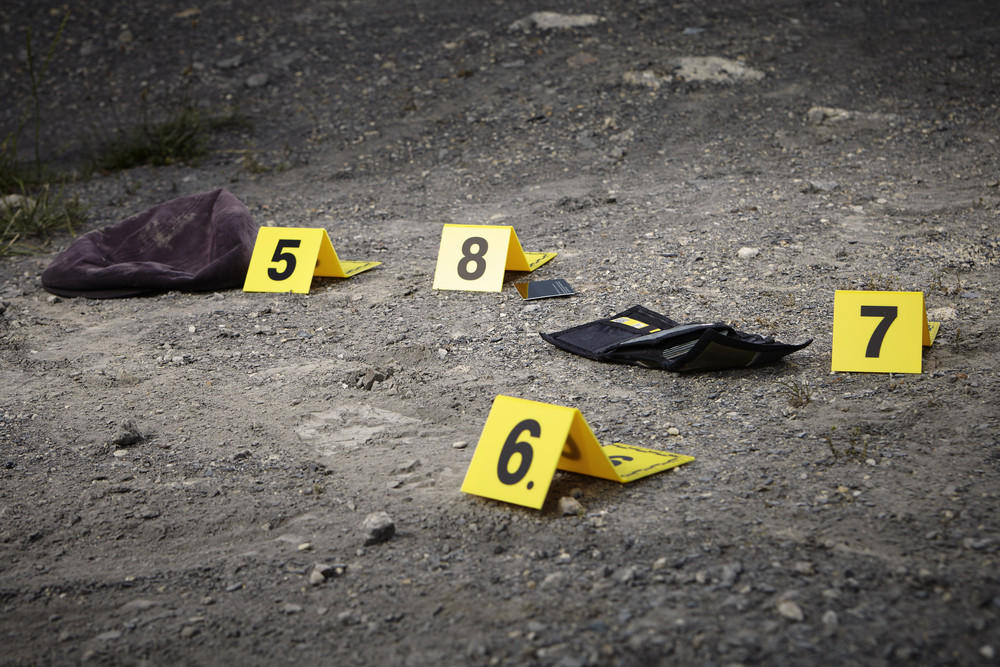 Assisted Suicide Insurance Scheme
On September 3, 2021, Alex Murdaugh was forced to resign from his law firm after they discovered his embezzlement. The New York Times reported that "millions" were involved. From then forward, "Alex Murdaugh's house of cards began to fall," and the case became a nationwide spectacle.
On September 4, Alex was shot in the head while he was changing a flat tire on a rural road, according to Murdaugh. He claimed that a truck slowed down and shot him before speeding away. The injury was not serious, and he was released from the hospital soon after. On September 6, Alex announced his intention to seek opioid addiction treatment at a rehabilitation facility in Orlando, Florida.
According to SLED, Alex's former client Curtis Edward Smith, who was also his oxycodone source, was arrested for conspiring with Alex to murder him in a roadside shooting to secure his son Buster's $10 million insurance payout. Smith has been charged with aggravated assault, assisted suicide, and insurance fraud, as well as battery and assisted suicide. Alex, who was suffering from severe depression and wanted to commit suicide, admitted to concocting the assisted suicide-murder scheme. He thought Buster wouldn't receive the insurance money if Alex killed himself.
Alex Murdaugh's Opioid Addiction
On the day of the infamous assisted suicide shooting, Murdaugh was trying to withdraw from opioids and was in 'a massive depression,' says Murdaugh's attorney Dick Harpootlian. Murdaugh states that he has battled an opioid dependency for nearly 20 years. According to Harpootlian, Murdaugh reportedly spent most of the money he embezzled from the law firm on drugs, to which South Carolina native Melvin replied, "That's a lot of oxy, Dick."
Since Alex Murdaugh has already admitted to lying about his roadside shooting and is being investigated for fraud, obstruction, abuse of power, and murder there is plenty of reason to be sceptical about his claims related to addiction.
It's unclear when Murdaugh's drug dependence began (if it did at all), and whether his family and colleagues knew about it or sought treatment for him before. According to experts, opioid addiction can, however, be particularly expensive especially after state and federal governments have restricted prescription and sales through drug monitoring programmes, which have unintentionally driven addicts to the black market.
If the oxy story—like many in this twisted narrative—is found to be less than genuine, it would be a shameful exploitation of the real trauma and anguish that opioids have caused so many Americans. On the other hand, if Alex Murdaugh truly has battled a secret opioid addiction for two decades, it demonstrates just how deep opioid addiction can sink even the most influential figures in a community.
The Scope of Opioid Addiction in South Carolina
According to a CDC preliminary report this summer, opioid overdoses, mainly including fentanyl and heroin, accounted for the majority of fatal overdoses in South Carolina, where overdose deaths increased by more than 50 percent in 2020, the fourth highest surge in the country. Nationwide, there were over 93,000 drug overdoses in 2020, a 30 percent increase from the previous year and the highest figure ever recorded over a 12-month period.
The graph below, however, shows that opioid-involved fatalities had been increasing significantly leading up to the 2020 surge.
Alex Murdaugh's Involvement with Drug Trafficking Ring
In true Murdaugh mystery-fashion, new allegations came to light in June of this year. On June 28,2022, Murdaugh was indicted for writing 437 checks worth $2.4 million that Smith, the man involved with the botched assisted-suicide scheme and Murdaugh's drug dealer, cashed, keeping some money for himself and passing along the rest to an oxycodone distribution network. Smith and Murdaugh have both been charged with producing, manufacturing, or distributing narcotics.
According to prosecutors, Alex Murdaugh's alleged drug and money laundering ring was a pipeline that connected the Walterboro Cowboys street gang, a Bloods affiliate, to the Low Country. Jerry Rivers and Spencer Anwan Roberts, two close associates of the gang, were indicted August 19 on charges that may implicate them as part of Murdaugh's drug deal. If convicted for all the crimes mentioned in this article, Alex Murdaugh could be sentenced to over 500 years in prison.
What Can We Learn from the Fall of Alex Murdaugh?
Whether you belong to the school of thought that Alex Mudaugh's opioid addiction was the catalyst behind his laundry list of crimes or not, it is a testament to how truly powerful addiction can be. The fact that it is fathomable that a man kill his wife and son due to being in the grip of opioid addiction proves that we have a real problem on our hands.
Addiction or not— no personal, professional, or financial issue justifies fraud, money laundering, and murder.
The Murdaugh family has been operating outside of the law for years, and now a justice system that turned a blind eye to their activities has been exposed. The Murdaughs were allowed to rule their corner of the world for years because they knew the system better than most individuals, even as their use of those privileges drove them and those around them to ruin. Questions still remain concerning the deaths of Stephen Smith, Gloria Satterfield, Maggie and Paul Murdaugh, as well as the full extent of Alex Murdaugh's long list of fraudulent activities. Although the Murdaughs' murders may soon be resolved, there are likely to be many more twists and turns in the case to come.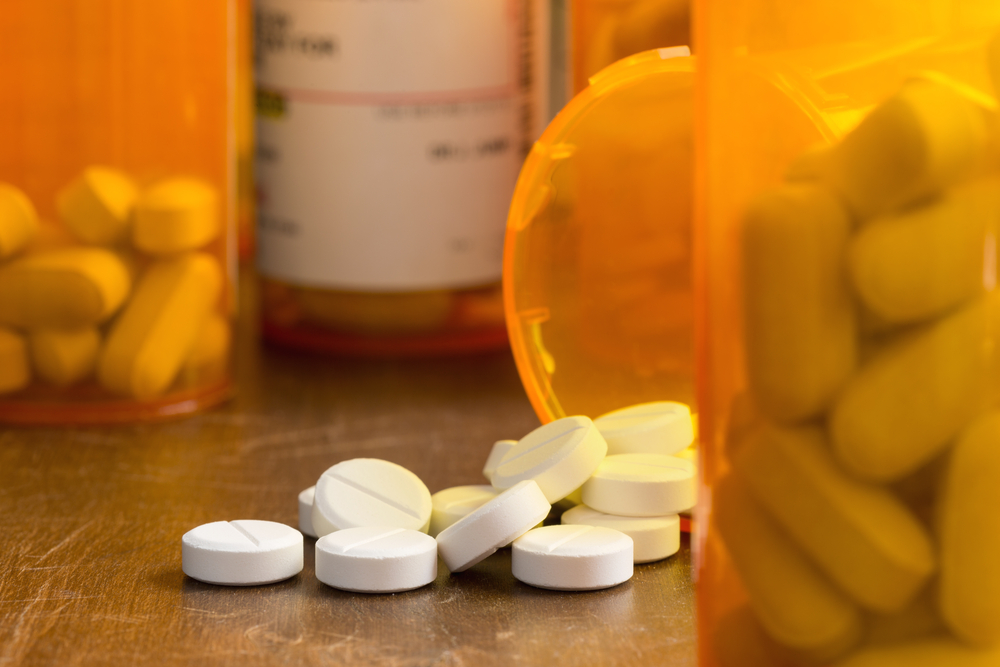 Opioid Addiction Treatment at Asheville Detox
The Asheville Detox team prides itself on providing the highest quality medical detox services. Medical detox is the safest approach to entering rehabilitation, and we invest a lot of time and effort in making sure you're taken care of. From the minute you arrive, we meet you where you are and provide you with medical detox services that are both safe and comfortable.
Opioid detox in a medically supervised environment is much safer than detoxing at home, and minimizes the risk of adverse side effects. At our center, all clients feel secure and physically comfortable while detoxing due to the fact that medical professionals monitor withdrawal side effects in a clinical environment.
To learn more about our many services and programs, contact the professionals at Asheville Detox today. Opioid addiction is dangerous and, if the dramatic Murdaugh family saga has taught us anything, devastating if left untreated. Do not put off getting help any longer. We are here for you.