According to the National Survey on Drug Use and Health, 1.1 million individuals aged 12 or older used heroin in 2021. Understanding heroin addiction as a dangerous condition that affects individuals and communities worldwide. By looking into the signs and symptoms of heroin addiction, as well as the timeline of withdrawal, is vital in addressing this disorder. Additionally, understanding detox for heroin allows individuals to understand how to recover from their addiction.
In this article, we will explore heroin addiction by looking into the signs of addiction, the withdrawal symptoms and timeline, and how to detox for heroin addiction.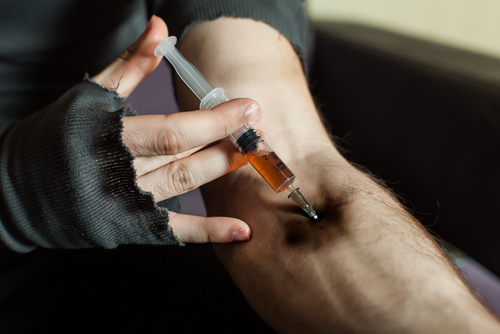 What is Heroin Addiction?
Heroin addiction is a complex and devasting condition comprised of the compulsive need to use heroin, an illegal and highly addicted opioid drug derived from morphine. Heroin is known for its intense and immediate euphoric side effects, but it also carries a high risk of addiction. As individuals become addicted to heroin, chemical changes begin to happen in the brain. Heroin binds to opioid receptors in the brain, triggering the release of neurotransmitters such as dopamine. Over time, the brain becomes used to this flood of dopamine. It relies on heroin to maintain normal functioning, resulting in a built-up tolerance and withdrawal symptoms when not using heroin.
Learn More: Why is Heroin So Addictive?
How Can You Tell Someone Is Addicted to Heroin?
Recognizing that someone may be addicted to heroin can be challenging, as individuals with a heroin addiction often go to great lengths to hide their drug addiction. However, several signs may indicate an individual is addicted or using heroin. It's important to remember that the presence of one or more of these signs does not definitively confirm addiction, but it should raise concern and prompt further investigation. Some of the most common signs an individual is addicted to heroin include the following:
Track marks
Small pupils
Drowsiness
Loss of interest
Sudden weight loss
Mood swings
Financial problems
Withdrawal symptoms
What is Heroin Withdrawal?
Heroin withdrawal refers to the various physical and psychological symptoms that occur when an individual who is dependent on heroin stops using the drug or reduces their dosage. Withdrawal symptoms may not be life-threatening, but they are still hazardous to individuals' physical and mental health and can be highly uncomfortable to experience. Some of the most common symptoms of withdrawal include:
Anxiety
Difficulty sleeping
Increased heart rate
Excessive sweating
Muscle and bone pain
Nausea and vomiting
Increased blood pressure
Twitching muscles
Abdominal cramping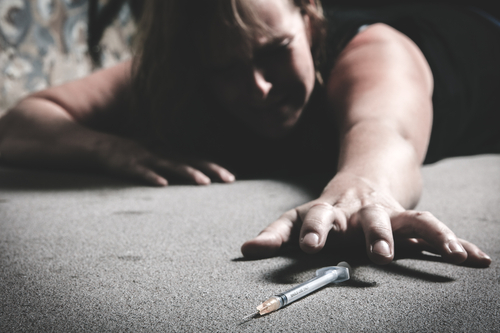 Heroin Withdrawal Timeline
As an individual goes through the withdrawal process, they experience varying withdrawal symptoms and cravings. This timeline can vary for each individual based on the individual's level of dependence, the duration of heroin use, and their overall health. However, a general timeline provides individuals with an overview of what they might experience as they undergo detox for heroin. The withdrawal timeline for heroin typically looks like this:
Early Stage (6 to 12 hours after the last dose): After an individual takes their last dose of heroin, they begin the withdrawal process. This stage in the withdrawal process is marked by anxiety and cravings, along with physical symptoms such as sweating, runny nose, muscle aches, and restlessness.
Peak Stage (24 to 72 hours after the last dose): During this stage, symptoms intensify, including nausea, vomiting, chills, and intense drug cravings. Alongside these physical symptoms, psychological symptoms like irritability or mood swings are also common.
Subacute Stage Stage (Days 3 to 5): By this time, the withdrawal symptoms have started to decrease. Individuals may still experience lingering cravings, difficulty sleeping, and irritability.
Late Stage (Days 5 to 7 and Beyond): In the late stage of withdrawal, most physical symptoms have subsided. However, individuals may still experience some psychological symptoms, cravings, and fatigue.
Post-Acute Withdrawal Syndrome (PAWS): In some cases, especially with long-term heroin use, PAWS can persist for weeks to months, featuring milder symptoms like mood swings, anxiety, and occasional cravings, making early recovery challenging.
Read More: How Long Does Heroin Stay in Your System? A Complete Guide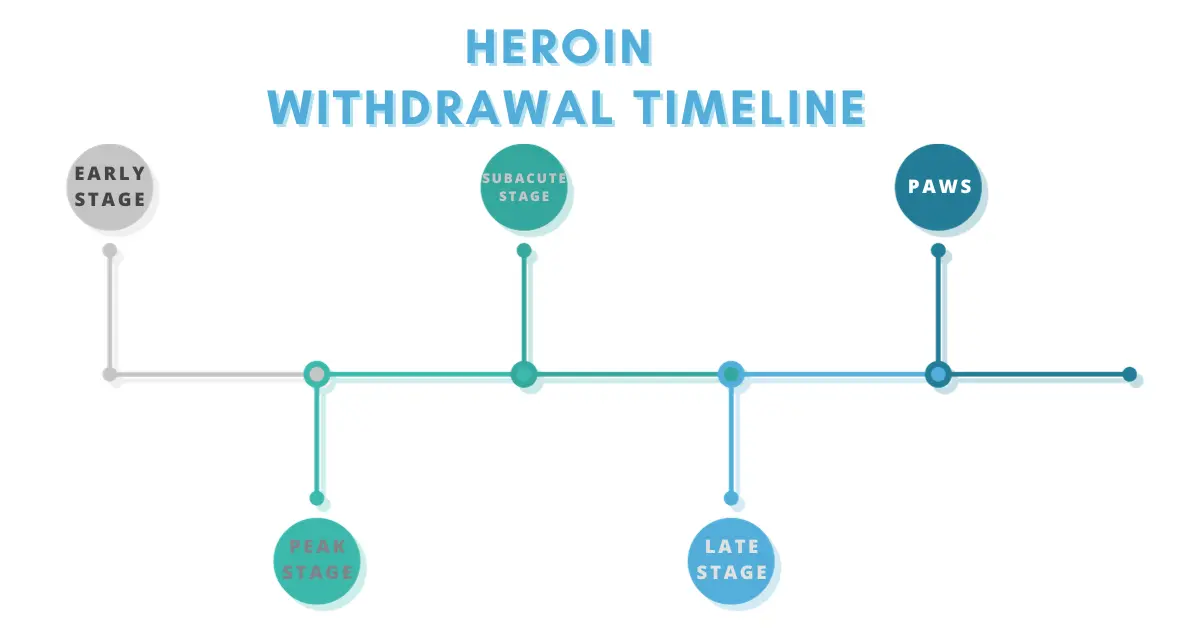 The Detox Process for Heroin
Once an individual has recognized they have developed a heroin addiction, the first step in recovery is to detox from the drug. The detox process is a way to remove the toxins of heroin from the body, gradually allowing the individual to become independent from the drug. This process may seem overwhelming to some individuals, but there are some common strategies used in every detox process. A typical detox for heroin may include the following:
Initial Evaluation: The first step in the detox process begins with a comprehensive evaluation and assessment by medical professionals. This evaluation helps to determine the individual's overall health, the intensity of their addiction, and any co-occurring mental health conditions to create an individualized treatment plan.
Medical Detox: After the initial evaluation, many individuals undergo medically supervised detox in an addiction treatment center. As seen above, the withdrawal symptoms of heroin addiction can be highly uncomfortable. To minimize risk and increase comfort, it is best to detox from heroin in a medical setting. Medical professionals will monitor the individual's withdrawal symptoms and provide medication when necessary.
Medication-Assisted Treatment (MAT): Some individuals may benefit from medication-assisted treatment during the detox process. Medications such as methadone, buprenorphine, naltrexone, and suboxone can help reduce cravings and the severity of withdrawal symptoms. These medications will be closely monitored and administered by a medical professional.
Transition to Further Treatment: Detox alone is not a complete treatment for heroin addiction. It is a crucial first step that prepares individuals for ongoing addiction treatment. Following detox, individuals are encouraged to enter a comprehensive addiction treatment program, which may include therapy, counseling, support groups, and lifestyle changes to address the underlying causes of addiction.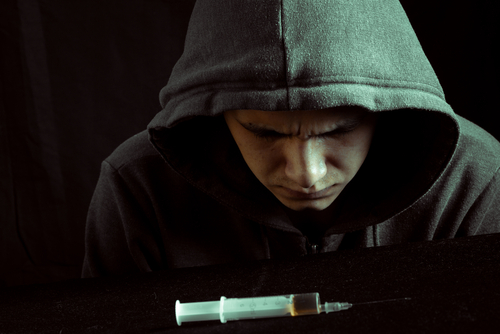 Heroin Detox Services at Asheville Detox Center
Individuals who are engaging in substance abuse, specifically heroin abuse, should be aware of the potential health risks and addiction. Heroin addiction can have significant impacts on an individual's life, leading them into dangerous territory. Once an individual recognizes that they have developed an addiction to heroin, they should begin the detox process as soon as possible to ensure the best chance of recovery.
At Asheville Detox Center, we provide individualized, safe, and comfortable medical detox services to those struggling with substance abuse or drug addiction. Alongside the medical detox services, we also offer aftercare support preparation services and medication-assisted treatment to ensure we address our client's every need. Our highly trained medical staff is dedicated to providing our clients with the best addiction treatment services in a safe, comfortable environment.
If you or a loved one are suffering from heroin addiction or any substance use disorder, contact us to learn more about our treatment programs.