North Carolina medical marijuana: is it legal? Medical marijuana is legal in more than two-thirds of U.S. states, as well as the District of Columbia, and North Carolina is considering similar legislation. Despite the popularity of marijuana among users, the FDA has only approved it for the treatment of two severe forms of epilepsy, Dravet syndrome, and Lennox-Gastaut syndrome. 
On June 6th 2022, the North Carolina Senate gave its final approval to a bill that would legalize medical marijuana, sending it to the House of Representatives, but many doubt that it will ever be fully enacted within the state. So, what is medical marijuana? And would legalization be a good or a bad thing for the state of North Carolina?
What is Medical Marijuana?
Medical marijuana utilizes the substance or chemicals in marijuana to treat disease or illness. It's the same as recreational marijuana, but it's used for medical purposes. There are more than 100 cannabinoids in the marijuana plant, and each one has a unique effect on the body. Delta-9-tetrahydrocannabinol (THC) and cannabidiol (CBD) are the main chemicals used in medicine. Because of the "high" people get from consuming marijuana or eating foods that contain it, THC is also used to produce it.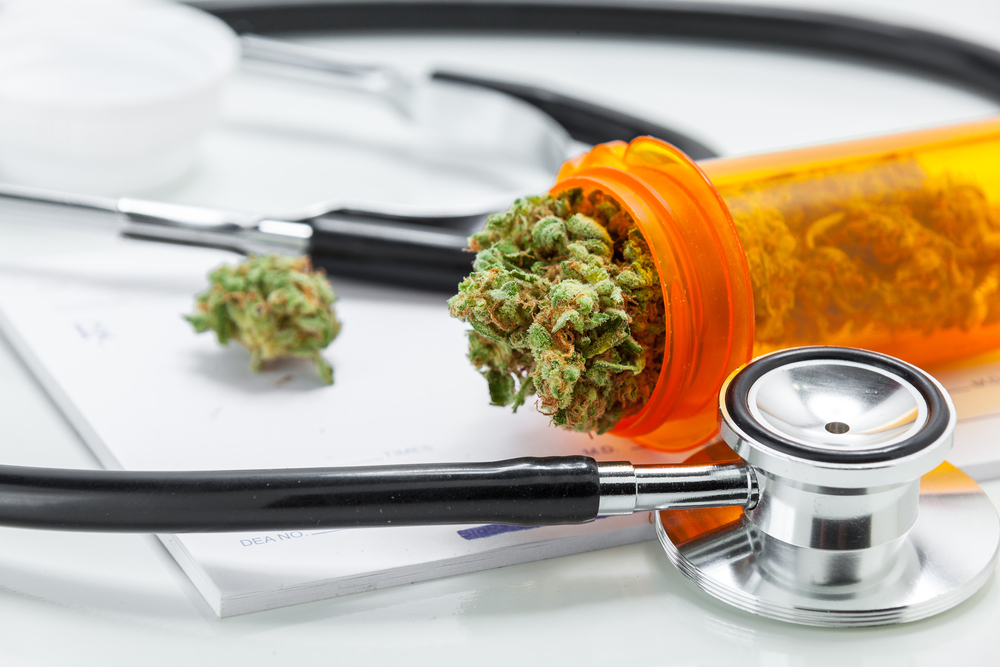 In What States is Medical Marijuana Legal?
As mentioned before, medical marijuana is legal in over two-thirds of the United States; therefore, it would be much quicker to list the states in which medical marijuana remains illegal. The states where medical use still remains illegal are Idaho, Wyoming, North Carolina, South Carolina, Tennessee, Nebraska, Kansas, Texas, Iowa, Wisconsin, Georgia, Kentucky, and Indiana.
Polls have shown that the North Carolina public supports the addition of medical marijuana, which is available to some extent in every state except North Carolina and Nebraska. If approved, the bill would allow a doctor to recommend medical marijuana treatments for specific conditions and maladies with patients 18 and above being issued registry identification cards to verify their allowed use. Patients younger than 18 require a much more rigid approval and treatment process. There would also be licensed dealers/vendors that would be open during certain hours, and smoking prohibitions would apply. Basically, regulations surrounding the legalization of medical marijuana in North Carolina are strict.
Pros of Medical Marijuana
The argument about the use of cannabis for medicinal purposes is certainly not finished. There are valid arguments on both sides of the issue. However, you don't have to get caught in the crossfire of whether cannabis can be used for a variety of therapeutic purposes or not. Rather, you should make the decision for yourself. Below, we discuss the benefits of medical marijuana.
Treats Nausea – Marijuana may be used to treat nausea and vomiting associated with cancer treatment. It may also block or reduce nausea and vomiting, as well as reduce the number of occurrences. 
Improves Appetite – Marijuana can help treat appetite loss associated with conditions like HIV/AIDS and certain types of cancers. 
It's Natural – People have used marijuana as a natural medicinal agent for centuries with positive results
Relaxes Muscles – Multiple sclerosis and paraplegia can sometimes cause muscle soreness. Marijuana can help relieve this discomfort. 
Alleviates Pain – Certain types of chronic pain can be relieved by marijuana, including nerve damage. Neuropathic pain is one such condition.
It's a Safe Alternative – Some people may substitute opioids for marijuana for pain management. Opioids are highly addictive and should not be used for long-term pain management. Marijuana is safer than some other medications that are used to treat pain. 
No "High" Necessary – Researchers are discovering benefits in the individual compounds in cannabis, as studies continue. If these compounds are isolated as CBD has been, they can provide treatment options without the "high" produced by the compound commonly known as THC.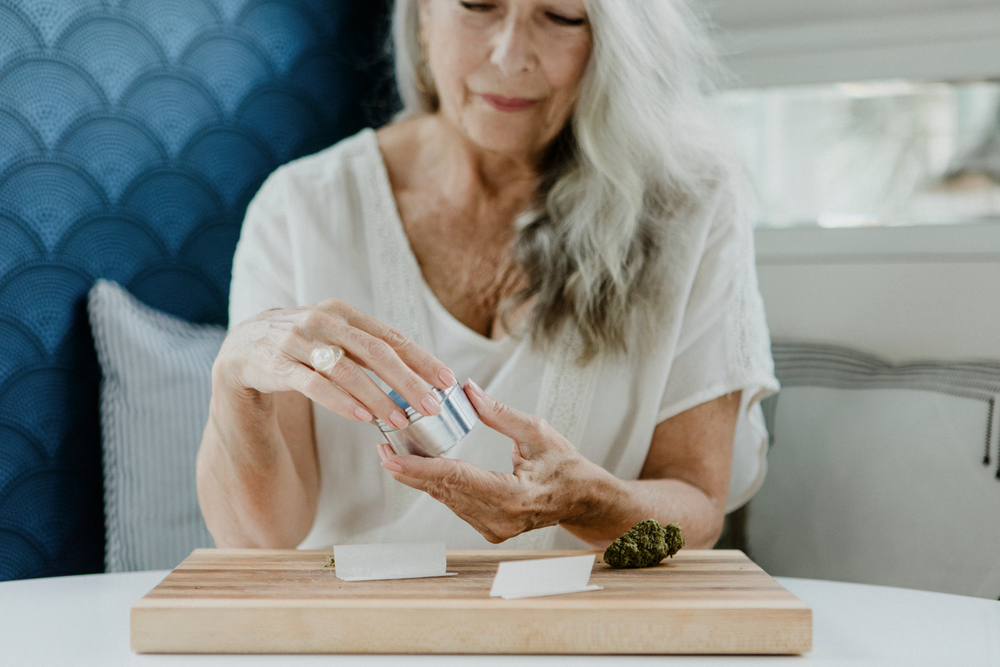 Cons of Medical Marijuana
Despite the fact that marijuana has several advantages, there are still some drawbacks. Those who oppose its use make the following arguments:
Damages Lungs – Damage to the lungs can be caused by smoking any substance, whether it's tobacco or marijuana. Marijuana may also increase the risk of lung cancer. 
Impairs Cognition – Your thinking abilities might become impaired if you frequently use marijuana.
Potential for Addiction – Marijuana has a high potential for abuse as well as addiction. 
Impair Memory Recall – Frequent marijuana use can severely affect your short-term memory. 
Can Cause Accidents- Marijuana consumption reduces driving abilities and increases the likelihood of car accidents, according to researchers. 
It is Illegal – Federal law outlaws marijuana. The Controlled Substances Act (CSA) designates heroin and marijuana as Schedule I substances. There is no current medically accepted value for these substances, making them illegal. 
How to Get a North Carolina Medical Marijuana Card
If medical marijuana is legalized in the state of North Carolina, you must obtain a written prescription from an authorized doctor who practices within the state. Even then, not all doctors are proponents of medical marijuana use and may offer alternative treatments. Each state has its own list of permitted illnesses, so you would need to have one of the listed ailments in order for your physician to prescribe the drug and to recieve a medical marijuana card. The North Carolina Senate Bill 711 lists the following conditions as being qualified for medical marijuana usage:
Epilepsy
Cancer
Crohn's Disease
Sickle cell anemia 
Parkinson's Disease
Post-Traumatic Stress Disorder
Terminal illness
Multiple Sclerosis 
You can only purchase medical cannabis at a dispensary once you have obtained a medical marijuana ID card.
Will Recreational Marijuana Use be Legalized?
Some people in North Carolina oppose medical marijuana legalization on the grounds that it would inevitably lead to recreational marijuana legalization, as polls have found. Despite the fact that 57 percent of North Carolinians agreed that recreational marijuana should be made legal, only half of them — 50 percent — supported the bill. Lawmakers backing the measure have been clear that they do not favor recreational marijuana legalization. "We don't want recreational marijuana in our state," State Senator Lee said at a judicial committee hearing.
Therefore, the legalization of recreational marijuana use will not be happening in North Carolina anytime soon. Other cannabis analogs, such as Delta-8, are legal in the state, however.
What is Delta-8?
Delta-8 THC is one of more than 100 cannabinoids found in cannabis sativa plants, but it is not present in significant amounts. According to the Food and Drug Administration (FDA), concentrated delta-8 THC is usually produced from hemp-derived CBD, since delta-8 THC is a psychoactive substance that is similar to delta-9 THC, the "high" resulting from delta-9 THC.
Delta-8 THC is a psychoactive substance that has a lower potency, but it is chemically similar to delta-9 THC, the compound usually referred to as THC that causes a "high." Delta-8 THC may provide a lot of the experience of delta-9 THC, including relaxation, euphoria, and pain relief, with fewer adverse effects.
In 2018, the U.S. federal government approved the Agriculture Improvement Act (Farm Bill). This groundbreaking piece of legislation authorized hemp phytocannabinoids and products in all 50 states and Washington D.C. Following the federal enactment of the Farm Bill, North Carolina passed Senate Bill 352. The bill amended the North Carolina Controlled Substances Act to exclude all hemp-derived tetrahydrocannabinol, including delta-8 and delta-10. This means both delta-8 and delta-10 THC are now fully legal in the state of North Carolina.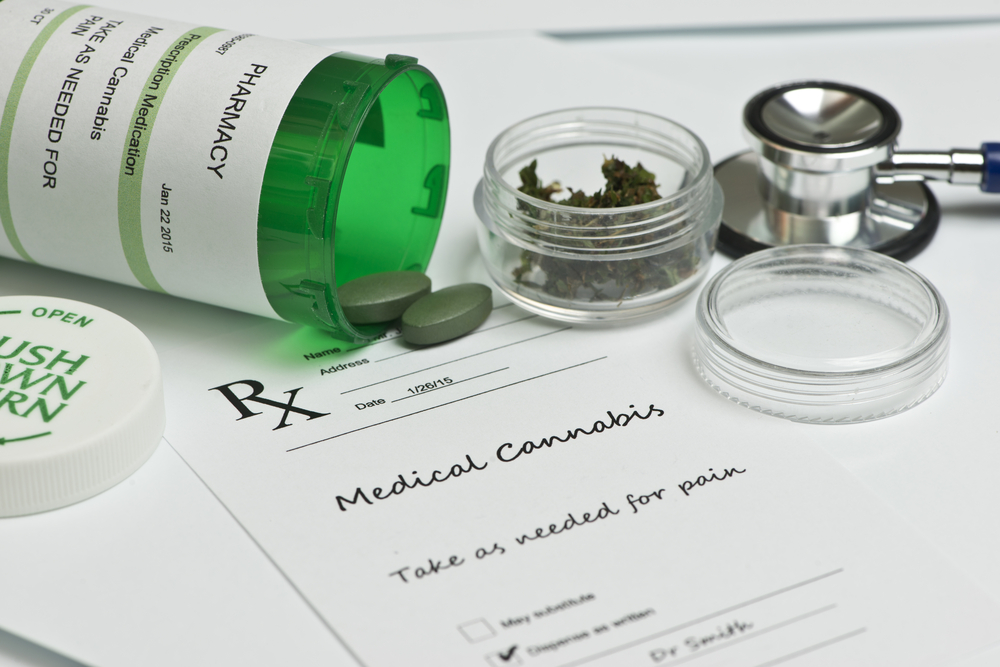 The Argument is Far From Over
Researchers conducted studies in the past to assess whether marijuana is effective in treating specific health issues. However, as medical marijuana grows in popularity throughout the world, more research is being conducted. However, there are still many questions. Expert reviews of current research continue to say more research is required.
Furthermore, there are many obstacles when it comes to setting cannabis doses and quantities that are legally available to researchers. The long-term effects of cannabis are still unknown, according to a review of research. Until scientific evidence is collected on dosage and side effects, clinicians will be uncertain about the therapeutic effects of cannabis. Marijuana should be evaluated in the same way as other medications to determine whether it is suitable for treating any conditions.
Trust Asheville Detox Center
If you or a close loved one is struggling with marijuana abuse or addiction, the professionals at Asheville Detox are here to help. Asheville Detox Center was founded by people who once struggled with addiction and now enjoy life in recovery. There is always hope for life after addiction.
To learn more about how our services can help you get started on your sobriety journey, take the first step by contacting Asheville Detox today. Our team of friendly and nonjudgmental counselors are waiting to speak with you and answer any questions you may have.