Suboxone can be a helpful medication for individuals struggling with opioid use disorder, and it's important to follow proper dosage and prescription guidelines. However, abusing one substance, like opioids, can potentially lead to abusing another, like alcohol.
This informative guide is meant to educate individuals considering drinking alcohol along with their Suboxone prescription, the side effects they could experience, and other substances that can cause uncomfortable and even life-threatening interactions.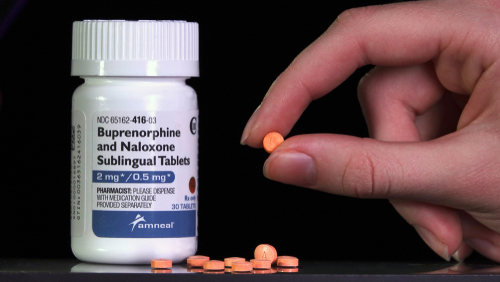 What Is Suboxone?
Suboxone, made from buprenorphine and naloxone, is used to help individuals addicted to opioids, such as OxyContin, Vicodin, Percocet, or illicit drugs like heroin or fentanyl. Years ago, buprenorphine alone was prescribed to opioid addicts to relieve their bodies from adverse withdrawal symptoms. However, medication and addiction specialists realized the medication itself could be abused, even though it was a milder opioid.
Eventually, an opioid antagonist, called naloxone, was added to the formula to deter people from abusing it (medication containing only buprenorphine still exists under generic names.) If someone takes Suboxone against medical guidelines, the naloxone will kick in and induce uncomfortable side effects, similar to opioid withdrawal effects.
This combination creates a medication that can relieve withdrawal symptoms without contributing to further abuse and addiction. However, some individuals can be tempted to mix Suboxone with other substances to amplify the mild opioid's effects and achieve a desired "high."
Even though Suboxone is meant to be taken in the morning, some people might take their prescription at the same time as drinking alcohol, which is never advised. Suboxone is not for occasional or "as-needed" use. Providers even recommended waiting at least one hour before brushing your teen after taking Suboxone, showing how important it is to take it alone.
Read more: Snorting Suboxone: Effects, Dangers, & How To Avoid Abuse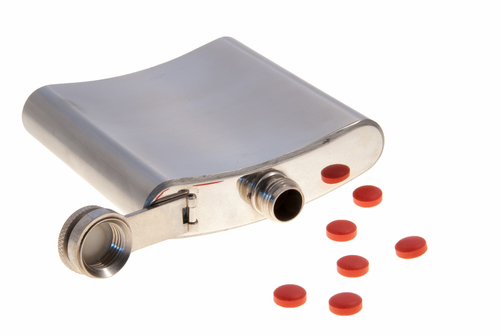 Can You Drink Alcohol On Suboxone?
No, it's never recommended to drink alcohol while taking Suboxone, no matter the prescribed dosage or type of alcohol. Alcohol and buprenorphine are both central nervous system depressants, and if taken together, they can amplify and increase the risk of experiencing each other's side effects (especially if taken intravenously). These amplified side effects include:
Drowsiness: Dizziness, fatigue, and issues with coordination.
Liver problems: These include jaundice, dark-colored urine, light-colored stool, loss of appetite, stomach pain or tenderness, and nausea.
Withdrawal-like symptoms: Drinking alcohol with your Suboxone prescription can negatively interact with naloxone and cause withdrawal symptoms, including tremors or shaking, intense sweating or chills, runny nose, watery eyes, diarrhea, constipation, vomiting, muscle aches, and a decrease in blood pressure (which can cause light-headedness).
Respiratory depression: Since depressants decrease breathing rate, combining them increases the risk of respiratory infections, tissue and organ damage, hypoxia, and brain damage.
Decreased blood flow: Alcohol and buprenorphine slow down your heart rate, and combining them can cause damage and prevent organs from receiving oxygen (including the brain).
Inhibited thinking: Alcohol (ethanol) and Suboxone can cause mild euphoria and disrupt rational thinking. This can lead to accidents, risky choices, anxiety, depression, and suicidal inclinations.
Coma: Combining central nervous system depressants can decrease the amount of oxygen that reaches your brain, potentially leading to a comatose state.
How Long Should You Wait?
Most medical providers and medication-assisted treatment specialists recommend avoiding alcohol until you no longer take Suboxone. This is vital for two reasons:
Avoiding alcohol helps prevent further addiction: Some people might drink alcohol because they no longer have access to opioids or other depressants. Others may believe that an addiction to opioids doesn't mean they're not allowed to drink. However, it's very common for opioid addicts to develop polysubstance dependence if they're abusing more than one drug. This can impact the detox and recovery process and make treating one disorder at a time harder.
Suboxone stays in your system longer than 24 hours: Suboxone has a 36-hour half-life, meaning it takes 36 hours for just half of the medication to leave your system. And most people are advised to take Suboxone every day for anywhere between six to twelve months. Some circumstances allow individuals to ease off of Suboxone early, but even then, some mental opioid withdrawal symptoms can persist. Additionally, naloxone can potentially block the "buzzed" or "drunk" effects of alcohol, so you're better off not avoiding it entirely.
Read more: Suboxone Vs. Subutex: Side Effects, Benefits, & Abuse Potential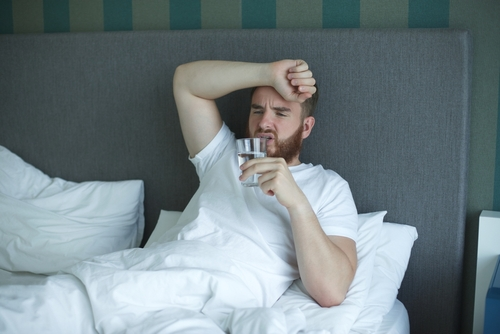 Other Substances You Should Avoid On Suboxone
Medical providers and addiction treatment specialists recommend avoiding any other opioid medication while taking Suboxone. Two other substances you should avoid include:
Benzodiazepines and other depressants: Benzos should never be taken alongside Suboxone. Combining these depressants can exacerbate and worsen the original disorders they were prescribed for and increase the risk of side effects, including impaired coordination, unconsciousness, respiratory failure, and death.
Cocaine and other stimulants: Cocaine, methamphetamine, and other stimulants increase heart rate and blood flow, reducing the amount of buprenorphine inside the bloodstream. If the body dependent on opioids doesn't detect buprenorphine in its system, withdrawal symptoms can kick in. Suboxone can also reduce the desired effects of cocaine, tricking users to take more to feel high.
Contact Asheville Detox For Suboxone Treatment
If you or someone you know is interested in or potentially abusing Suboxone or alcohol, contact Asheville Detox Center. Our detox center is perfect for overcoming and understanding opioid use disorder. The more you know about your addiction, the more you'll see the benefits of Suboxone, which substances and medication you should avoid while on it, and explore the potential of complete sobriety while in opioid addiction treatment. Call today, and one of our admissions agents can help you get started or answer questions.