For individuals committed to reclaiming control over their lives and striving for a sober life, educating yourself on crack addiction, withdrawal symptoms, and how to cope during recovery is a pivotal first step.
In this article, we will discuss what crack addiction is and what to expect during the detox process, including withdrawal symptoms, coping strategies, and how addiction centers can help.
What is Crack Addiction?
Crack addiction, also known as crack cocaine addiction, is a substance use disorder caused by compulsive and uncontrollable urges to use crack cocaine. Crack cocaine is a highly addictive and potent smokable rock form of cocaine. When someone becomes addicted to crack, they experience a strong psychological and physical dependence on the drug.
Addiction to crack cocaine can develop rapidly due to its powerful and immediate effects on the brain. When smoked, crack delivers a rapid and intense high, causing an almost instantaneous euphoric sensation. However, this high is short-lived, leading individuals to repeatedly use to maintain the desired effects, ultimately leading to addiction.
Learn More: The Stages of Cocaine Addiction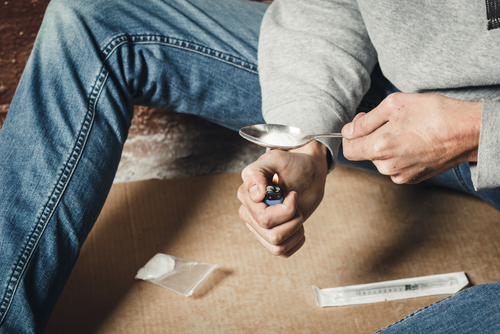 What to Expect During Crack Withdrawal
After individuals have developed a crack addiction, suddenly quitting can induce the withdrawal process, which can involve uncomfortable and potentially life-threatening symptoms for weeks or even months. The more you know about crack withdrawal and how to deal with its symptoms can give individuals the boost the need to continue on their recovery journey, look into treatment, and engage with support groups.
Crack Withdrawal Symptoms & Timeline
Crack withdrawal involves physical and psychological symptoms that emerge when an individual abruptly stops using the drug. While these symptoms may vary between individuals, a general timeline of crack withdrawal may look like this:
Early Stage Withdrawal (0-72 hours): During the early stage of crack withdrawal, individuals experience an initial crash, resulting in extreme fatigue, increased appetite, restlessness, and intense cravings for the drug. Physical symptoms may emerge, such as body aches, tremors, sweating, chills, and disruptions in sleep patterns. Psychological symptoms, including mood swings, increased anxiety, irritability, depression, and dysphoria, develop during this time.
Peak Withdrawal Symptoms (3-5 days): After a few days, withdrawal symptoms usually peak and are at their worst. This is the most critical time for people in detox or addiction treatment since the urge to use can overshadow the goal of healing.
Subacute Withdrawal Symptoms (1-2 weeks): 1 to 2 weeks into the withdrawal, symptoms usually taper off but some people may still experience lingering side effects, including fluctuating mood swings, persistent feelings of depression, and occasional cravings. Physical symptoms like fatigue and body aches tend to decrease in intensity during this stage.
Post-Acute Withdrawal Symptoms (weeks to months): While most acute withdrawal symptoms ease after the initial phase, some individuals might continue to experience post-acute withdrawal syndrome (PAWS) intermittently for months. PAWS can include mood swings, sporadic drug cravings, ongoing sleep disturbances, and intermittent episodes of depression.
Continue Reading: How Long Does Cocaine Stay in Urine?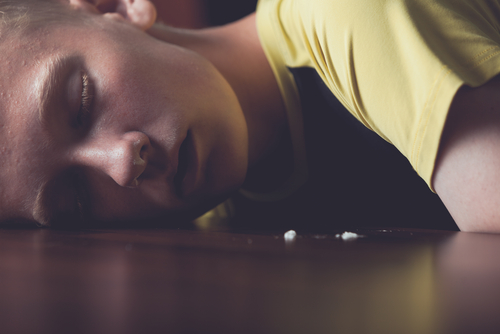 How to Cope During Withdrawal
These strategies are what addiction specialist suggest the most to help someone cope with the crack withdrawal process.
Develop Coping Skills: Discover and implement coping skills that work for you. This might include mindfulness and relaxation techniques, exercise, hobbies, or creative outlets that divert attention from cravings and discomfort. These skills can help when faced with triggering situations, effectively reducing the need for drug use.
Create a Support System: Engage with friends, family, or support groups. A strong support network can provide encouragement, understanding, and accountability during the challenging phases of withdrawal.
Healthy Lifestyle Changes: Focus on maintaining a balanced and healthy lifestyle. Eating nutritious meals, staying hydrated, and getting adequate sleep can improve your physical and mental health during withdrawal.
Set Realistic Expectations: Understand that withdrawal is a challenging phase, and it takes time for the body and mind to readjust. Set achievable goals and be patient with yourself throughout the process.
Seek Professional Help: Consulting healthcare professionals or addiction specialists can provide invaluable support. They can offer guidance, monitor your progress, and prescribe medications to manage withdrawal symptoms.
Stay Positive and Motivated: Focus on the reasons you want to overcome addiction and stay committed to your recovery journey. Celebrate small victories and milestones along the way.
How Can Addiction Treatment Centers Help?
While there are many ways an individual can choose to cope with withdrawing from crack, one of the most valuable resources is addiction treatment centers. These treatment facilities specialize in addiction treatment services, various therapies, medical detox, and aftercare preparation services. By offering these services, the centers play a pivotal role in supporting individuals struggling with substance abuse.
Addiction treatment centers may have various treatment programs, each designed to address different aspects of addiction recovery. Some centers may offer a full spectrum of services encompassing medical detox, individual and group therapy, skill-building workshops, holistic treatments, and aftercare planning. Others might focus primarily on specific elements, such as therapy or medically supervised detox, tailored to address individual needs. Regardless of the specifics, the common goal across all these centers is to create a safe, structured, and comfortable environment that encourages an individual's journey toward recovery, increasing the likelihood of successfully conquering addiction and leading a healthy, substance-free life.
Read More: Stimulant Addiction Treatment: An Informative Guide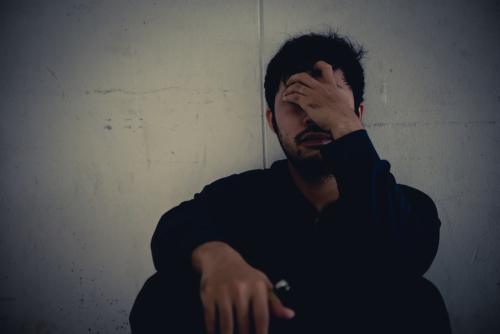 Crack Cocaine Detox in Asheville, NC
If you or a loved one are seeking a dedicated and supportive environment to overcome crack addiction and safely conquer the withdrawal process, Asheville Detox Center is here for you. Our comprehensive detox and partnership addiction treatment services are designed to provide personalized care and support through every stage of recovery. With a focus on compassionate and evidence-based treatments, our center offers a range of programs, including medical detox, medication-assisted treatment, inpatient treatment services, and aftercare planning.
Contact us today to learn more about our treatment programs and how we can help you start your new, sober life.