Detoxifying your body from Adderall is a critical process for individuals who have developed a dependence on this prescription medication or have been misusing it. While Adderall is typically used to treat medical conditions, it has a high risk of misuse and dependence, making detoxification an important topic.
This article aims to be a guide on how to detox your body from Adderall by exploring the relationship between Adderall and addiction and the withdrawal and detox process from Adderall.
Adderall & Addiction
Adderall is a prescription stimulant medication that contains amphetamine and dextroamphetamine salts. It is primarily prescribed to treat attention deficit hyperactivity disorder (ADHD) and narcolepsy. Adderall is classified as a stimulant because it increases the levels of certain neurotransmitters, such as dopamine, in the brain, improving focus, attention, and impulse control in individuals with ADHD. As the brain becomes flooded with dopamine due to Adderall, it can cause changes to the brain's reward system, resulting in chronic Adderall use and physical and mental dependence. This dependence can eventually turn into an Adderall addiction.
According to the National Survey on Drug Use and Health, 3.7 million individuals misused prescription stimulants, like Adderall, in 2021. Of those individuals, 3.7% were aged 18 to 25, showcasing how many young adults engage in Adderall abuse. With millions of individuals being in danger of developing an Adderall addiction, it's essential to understand the withdrawal and detox process.
Learn More: Difference Between Stimulant Addiction and Stimulant Dependence
What is Adderall Withdrawal?
Adderall withdrawal refers to the collection of physical and psychological symptoms that occur when an individual who has been regularly using Adderall suddenly stops or significantly reduces their use. These withdrawal symptoms arise because the brain and body have adapted to the presence of Adderall, and when it is removed, the body and mind need to readjust. The severity of the withdrawal symptoms may vary from individual to individual depending on various factors, such as the dosage, frequency of use, and body composition. Some of the most common Adderall withdrawal symptoms include:
Depression
Fatigue
Nausea or vomiting
Psychosis
Increased appetite
Irritability
Hallucinations
Paranoia
Headaches
Adderall Withdrawal Timeline
As an individual is going through the withdrawal process from Adderall, they begin to move through the Adderall withdrawal timeline. This timeline provides a guide for individuals undergoing withdrawal to help them see how long it'll take to return to their everyday lives. Like the withdrawal symptoms, this timeline may vary between individuals as some recover quicker than others. The typical Adderall withdrawal timeline may look like this:
Initial Hours to Days (0 to 3 Days): During this phase, individuals experience a sudden drop in mood and energy levels. Early withdrawal symptoms include increased appetite, fatigue, and irritability.
First Week (Days 4 to 7): Withdrawal symptoms intensify during the first week, with heightened fatigue, mood swings, and sleep disturbances like insomnia or hypersomnia. Cravings for Adderall may become more challenging to manage.
Two Weeks to One Month (Days 8 to Week 4): Some withdrawal symptoms may persist, such as depression or anxiety, but many of them will begin to gradually subside. Many individuals begin to feel a sense of normalcy at this point as their withdrawal symptoms begin to fade.
Several Months and Beyond: Significant improvements occur in withdrawal symptoms after the first month, including reduced depression, anxiety, and irritability. Energy levels return to normal, and cravings become less frequent and intense. As individuals continue in the withdrawal process, the lasting cognitive effects become more manageable, and the individual can recover.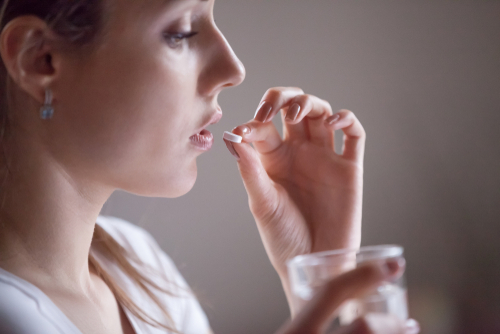 The Detox Process for Adderall
The detox process for Adderall is a crucial first step for individuals looking to overcome their addiction. Detox is the process of clearing the drug from the body and managing withdrawal symptoms that arise when an individual stops taking Adderall. The detox process may involve steps similar to this:
Evaluation and Assessment: The detox process typically begins with a thorough evaluation and assessment by a healthcare provider or addiction medical professional. This assessment helps determine the individual's overall health, the extent of their Adderall use, any co-occurring mental health conditions, and the severity of withdrawal symptoms they may experience.
Tapering Off Adderall: After the evaluation and assessment, medical supervision will occur while the medical professionals choose to taper the dosage of Adderall gradually instead of stopping it abruptly. This helps to minimize the withdrawal symptoms rather than letting the individual quit Adderall cold turkey.
Managing Withdrawal Symptoms: As stated above, Adderall withdrawal symptoms can be dangerous and uncomfortable for the individual. A healthcare provider may use various strategies to manage these symptoms, including using medication when necessary.
Gradual Improvement: As the individual and medical professional work to manage the withdrawal symptoms, they may notice some gradual improvement. While the duration of the detox process varies among individuals, some begin to improve within a few days, with others experiencing symptoms for several weeks. This timeline depends on the individual's usage patterns and overall physical and mental health.
Transition to Rehabilitation: Detox alone is rarely sufficient for long-term recovery from Adderall addiction. Following detox, individuals are often encouraged to transition to a comprehensive rehabilitation program that includes therapy, counseling, education, and support to address the underlying causes of addiction and develop strategies for maintaining sobriety.
Read More: Stimulant Addiction Treatment: An Informative Guide
Other Adderall Addiction Treatment Options
While the detox process is essential in recovering from Adderall addiction, the treatment for this addiction goes beyond detox to involve a comprehensive approach to address the physical, psychological, and behavioral aspects of addiction. Adderall detox alone addresses the initial withdrawal symptoms but does not address the underlying factors that may contribute to the Adderall addiction. There are various treatment options available for Adderall addiction, including:
Behavioral therapy
Medication-assisted treatment (MAT)
Dual diagnosis
Support groups
Skill-building programs
Individual or group therapy
Relapse prevention strategies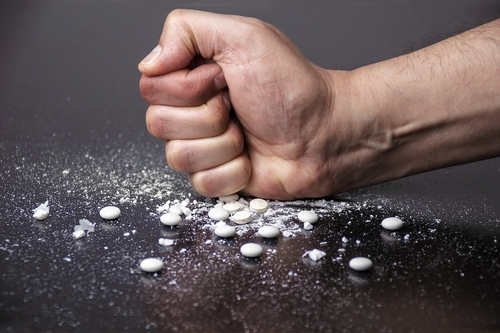 Medical Detox Services Available in Asheville, NC
Detoxing from Adderall can be a long and challenging process, especially if an individual is going through it without any professional help. As seen above, Adderall detox may cause withdrawal symptoms, and it is best to receive additional addiction treatment services following the detox process. Continuing to recover from Adderall addiction can be done within an addiction treatment center, and there are many centers available.
At Asheville Detox Center, located in Asheville, NC, we provide private, evidence-based, and individualized medical detox services. Alongside detox services, we also offer medication-assisted treatment and aftercare support services to continue the recovery process. We understand that the detox can be uncomfortable. That's why our medical professionals are dedicated to providing our clients with a comfortable and safe environment to begin sobriety.
If you or a loved one are suffering from substance abuse and want to get clean, contact us today to learn more about treatment programs.