When cocaine is abused, the user runs the risk of experiencing a cocaine comedown. Cocaine produces feelings of euphoria, increased energy, happiness, and confidence. A person on cocaine might think they're on top of the world. However, the positive sensations produced by the stimulant drug are fleeting, and when the cocaine high wears off, the individual will feel dejected, humiliated, anxious, and guilty.
According to the National Institute on Drug Abuse, approximately 1.3 million people had a cocaine use disorder in 2020 alone which was responsible for 19,447 overdose fatalities that year. Cocaine abuse is not something to be taken lightly. If you or a loved one is struggling with this addiction, continue reading to learn more about the side effects of cocaine use, its dangers, and how you can overcome this dependence.
Cocaine Use and Effects
After one dose of cocaine, the user experiences an immediate rush of euphoria, increased energy, heightened mental alertness, and increased sensitivity to sight, sound, and touch. Small amounts of cocaine usually make the user feel euphoric, energized, talkative, mentally aware, and hyperactive. The drug can also temporarily diminish the desire for food and sleep. Although some individuals notice that cocaine enhances their ability to perform simple physical and mental tasks more rapidly, others have the opposite experience.
The length of cocaine's euphoria is dependent on the method of administration. The quicker the drug is absorbed, the more powerful the high will be, but it will also be short-lived. The high from snorting cocaine takes a relatively long time to manifest, but it may last from 15 to 30 minutes. Smoking cocaine, in contrast, produces a more immediate high that may last only five to ten minutes.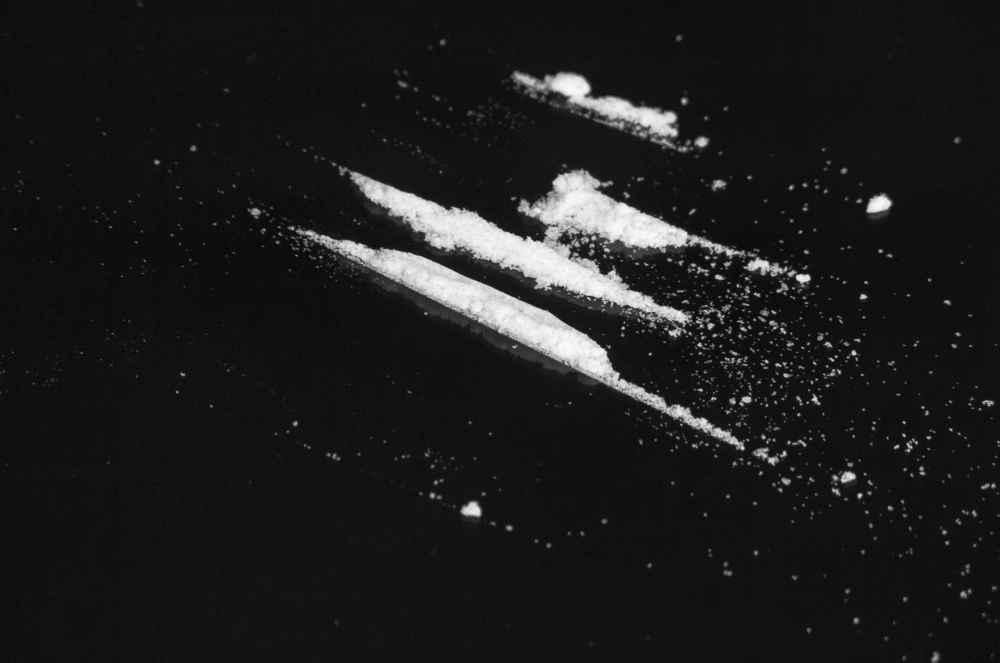 Physical Effects of Cocaine Use
An individual who uses cocaine may experience serious physical complications either immediately or in the long term. Sudden death or cardiac arrest resulting from seizures followed by respiratory arrest are the most immediate risks. Other physical consequences include:
Loss of appetite
Weight loss
Frequent nosebleeds
Constricted blood vessels
Nasal infections
Insomnia
Chest pain
Sexual dysfunction
Nasal damage 
Heart Disease 
Stroke
Mental Effects of Cocaine Use
There are also significant mental effects related to cocaine addiction. With prolonged use, the pleasure receptors in the brain become overstimulated and repeatedly activated, altering their chemistry. The individual becomes psychologically dependent on cocaine because he associates only good feelings with its use. As a result, the individual believes that he must use cocaine to maintain or improve their mental health.
Because an individual processes information and interacts with others differently as a result of cocaine addiction, they find it challenging to maintain healthy relationships. A person's daily functioning may be severely impaired by long-term cocaine use, resulting in the further deterioration of personal relationships. Other psychological issues include:
Anxiety
Panic attacks
Depression
Hallucinations
Paranoia
Aggression
Irritability 
Extreme mood swings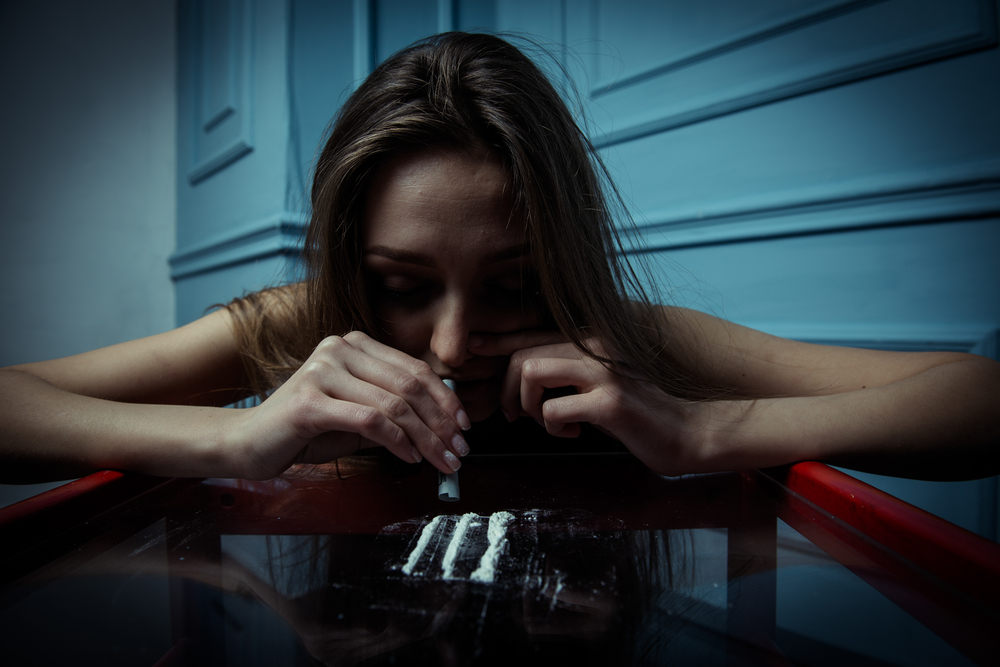 The Dreaded Cocaine Comedown
An individual who uses cocaine is at risk of experiencing a comedown as the drug wears off. The comedown phase may be accompanied by unpleasant effects that are opposite in nature to those induced by the drug during the euphoric phase. For many people, comedowns are comparable to alcohol hangovers, but some symptoms may be quite severe and different from those experienced after drinking alcohol. The comedown can be described in phases.
Phase 1 – The Crash
Physical and mental fatigue are among the most common symptoms of a cocaine crash, caused by chronic sleep deprivation and overexertion resulting from cocaine addiction. This is because dopamine is suddenly depleted from the brain's reward system as a result of comedowns. Mood swings and signs of depression are also common in the first phase of a comedown, as a result of dopamine depletion. Dopamine deficiency and exhaustion may result in a variety of mental and neurological problems associated with cocaine withdrawal within the first 72 hours of total abstinence.
Phase 2 – Withdrawal
During the withdrawal and crash phases, symptoms may persist and become worse if the mind and body are not recovering efficiently. The second phase of the cocaine comedown involves a variety of physical and mental symptoms that persist for a few days. They include:
Runny nose
Insomnia
Constipation
Nightmares
Abnormal blood pressure 
Muscle stiffness
Tremors
Decreased sex drive
Excessive sweating 
Phase 3 – Post-Acute Withdrawal
Although most cocaine withdrawal symptoms dissipate within days of last use, some individuals may experience post-acute withdrawal symptoms (PAWS) that hinder their recovery. PAWS can last for one to two weeks, but it may persist longer if the person used cocaine regularly or took a large dose. Symptoms of post-acute withdrawal include:
Fluctuation in weight
Sleep disorders
Intense cravings 
Gastrointestinal problems
Depression
Suicidal ideation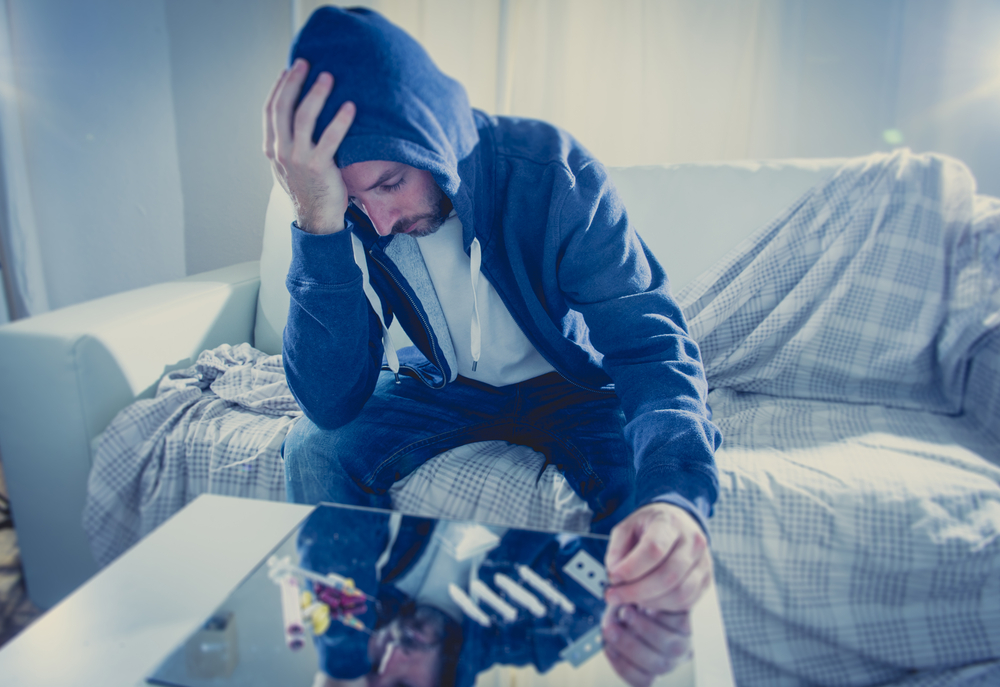 Cocaine Hangover
Withdrawal symptoms occur after chronic cocaine abuse, and they have grown accustomed to the drug(need more of the substance to receive the same results they once received with smaller amounts). A cocaine hangover occurs after a cocaine binge and lasts for a shorter period of time, while withdrawal symptoms last longer and are more severe. A person will physically recover relatively quickly after an evening of cocaine use, while withdrawal symptoms are more severe and last longer. Cocaine hangovers can cause symptoms similar to those of a mild flu. They include:
Stuffy nose
Body aches
Confusion
Depression
Irritability 
Increased heart rate
Anxiety
Fatigue
Sweating 
How to Recover From a Cocaine Hangover
Time is the only dependable method of eliminating a hangover. Your body needs time to eliminate the substance and adjust to the consequences of excessive use. Neurotransmitters such as dopamine and norepinephrine are released in massive quantities when you use cocaine. When people stop using cocaine, these neurotransmitters and other substances, such as hormones, become depleted. Within a few hours, the system will attempt to adjust itself. However, there are a few things you can do in the time being to curb unpleasant side effects. These include:
Stay hydrated
Perform a mild exercise, such as a walk
Eat a healthy meal rich in proteins and vitamins
Get plenty of rest
Avoid additional drug use or alcohol intake 
Signs of Cocaine Addiction
Someone who uses cocaine frequently can become tolerant to the drug and will require higher doses in order to experience the effects that they desire. As cocaine use becomes harder to control, more time may be spent on obtaining the drug, using it, and recovering from its effects. Higher doses of cocaine may be consumed, leading to tolerance and additional time required to recover from its effects. Schoolwork, family obligations, and job responsibilities may be neglected or ignored as a result. Addicts may be unreliable and withdraw from loved ones and friends, resulting in them withdrawing from activities or events that they once enjoyed.
An individual's cocaine abuse and addiction symptoms will vary in severity based on the length of time they have been abusing cocaine, the number of times they have used it, and their level of physical dependence. The following are the most common signs of cocaine abuse:
Anxiety
Depression
Extreme mood swings
Lying about cocaine use
Isolation
Borrowing or stealing money
Engaging in risky or criminal behaviors
Restlessness
Nasal damage 
Dilated pupils
Intense bursts of energy 
Feelings of invincibility or superiority
Voice hoarseness
Frequent nosebleeds
Delusional or paranoid thinking 
Signs of Cocaine Overdose
Cocaine use can have serious repercussions on your health, finances, and relationships, in addition to being deadly. According to the National Center for Health and Statistics, over 14,600 people died of a cocaine overdose in the United States in 2018. Since 2013, the death rate has been rising. You may be able to save a life by recognizing cocaine overdose warning signs. Signs include:
Trouble breathing
Extreme irritability
High blood pressure
Excessive sweating
Vomiting
Chest pain
Hallucinations
Irregular heart rhythm
Stroke
Seizure
Cocaine has an intense effect on the body, so these symptoms might develop rapidly. If you think someone has taken too much cocaine, please contact a medical professional immediately. Go to the nearest emergency department for the best care immediately or call 9-1-1.
Get Help for Your Cocaine Use at Asheville Detox Center
The best way to prevent a future cocaine comedown, hangover, or overdose is to kick your cocaine habit as soon as possible. This is easier said than done, but with the help of Asheville Detox, we can make sure you have the best chance of recovery possible.
It's crucial to undergo medically supervised detox if you or a loved one has difficulty quitting cocaine. If you or a loved one is struggling with cocaine addiction, we can assist you. Contact the professionals at Asheville Detox Center to learn more about your treatment options. We can overcome this addiction together.