When people use substances excessively, they often ask themselves, 'Am I an addict?' In some cases, the harmful side effects of substance abuse are apparent. In other cases, family or friends are warning them about addiction. Perhaps you're in a similar situation right now. You want to know the answer to this crucial question and we can provide you with information to help you answer that question.
Addiction vs. Dependence
It is difficult to comprehend the difference between addiction and dependence. Some organizations use the words interchangeably or even abandon both terms entirely. (SUD, a preferred term in the scientific community, is substance use disorder.) In order to distinguish between the two terms, some ground rules can be helpful.
People typically use the term "dependence" to describe a substance abuse problem. Tolerance and withdrawal symptoms are typically present in individuals with physical dependencies. Despite the fact that substance abuse problems may exist without addiction, addiction is usually imminent.
When an individual ingests a substance excessively, the brain chemistry is altered, causing the individual to become addicted. The substance then becomes the priority of the addict, regardless of the damage it may cause to themselves or others. People with addictions behave irrationally when they are not supplied with the substance they are addicted to.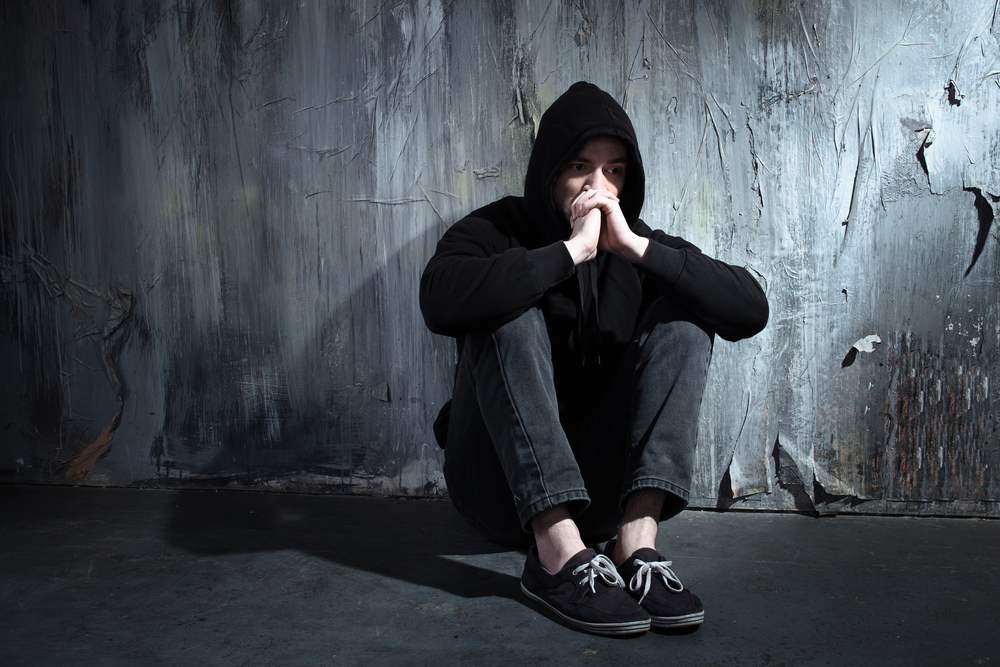 Signs of Addiction
Addiction is a progressive disease in which initial signs and symptoms of addiction are usually recreational drinking or drug use in a social setting. With time, an individual with addiction will develop a higher tolerance, be more likely to engage in risky behavior, and experience stronger cravings and withdrawal symptoms. Signs that an individual may be struggling with addiction include:
Dilated pupils 
Change in appearance 
Weight loss or weight gain
Mood swings
Irritability
Isolation
Poor hygiene
Financial issues 
Legal trouble 
Defensiveness
Easily confused 
Irrational anger
Loss of interest in things once enjoyed
Neglecting responsibilities 
Questions to Ask Yourself
Unfortunately, no one intending to use drugs ever anticipates becoming addicted. However, It is crucial to recognize the signs and symptoms of substance use disorder so that you can take action if you or someone you know is affected. The American Psychological Association has developed specific questions to ask yourself if you fear you or a loved one has developed an addiction. The questions are:
Have you attempted to quit using your drug of choice without success?
Are you unable to meet your responsibilities and obligations due to drug use?
Do you frequently have intense cravings for the drug? 
Do you continue to abuse the substance despite relationship issues it has caused?
Have you lost interest in hobbies or activities once enjoyed? 
Are you frequently engaging in risky behavior caused by drug use?
Are your thoughts consumed by the drug and obtaining more? 
Do you experience withdrawal symptoms if you go a while without using?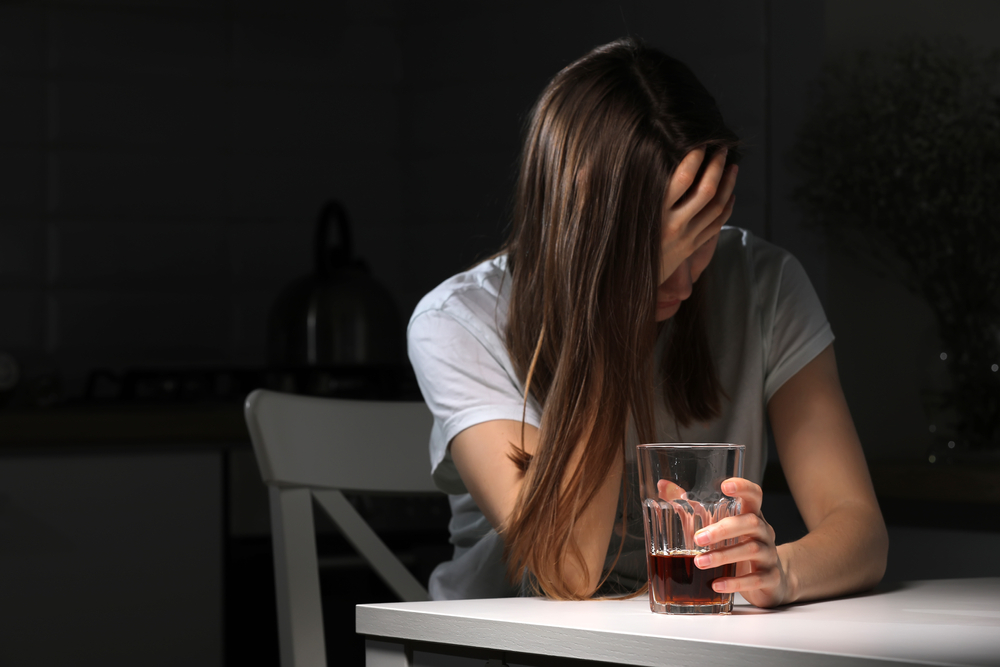 If You Answered 'Yes'…
If you answered yes to any of the above questions, your substance use has become a problem and addiction may have developed. Fortunately, identifying a problem is the first step toward health. You cannot overcome a substance addiction until you acknowledge that you have one. By answering yes to any of the previous questions, you acknowledge that you are struggling with addiction and, hopefully, you are ready to receive professional treatment.
What to Do If You Have an Addiction
You have now recognized that your addictive behavior is negatively impacting other aspects of your life, and you want to know how to quit. When you first started using your drug of choice, you probably didn't think you would become addicted. You may have thought you were just having fun and that you could stop whenever you wanted to. Many people who become addicted are surprised at how difficult it is to quit. You may even wonder, 'Why can't I quit?' However, there are steps you can take that give you the best chance at overcoming your addiction.
Prepare – Prior to quitting, consider what steps you must take to give up your habit. Eliminating triggers in your environment and finding social support may be helpful. 
Consider medication – There are medications that can help you quit alcohol or drug addictions safely and effectively if you have one. When you decide to quit, talk to your physician about these options. 
Avoid triggers – You should eliminate anything that reminds you of your habit or triggers cravings in order to quit. In other instances, you may have to adjust your routines (for example, avoiding bars or restaurants where you used to consume alcohol) or social patterns (for example, staying away from people you used to consume alcohol or drugs with). 
Distract yourself – Cravings and urges to relapse can be diverted by keeping occupied. You may come up with a list of activities to occupy yourself if a craving strikes. For example, you might walk, read a book, watch a movie, or call a friend. 
Have support – It's important to let your loved ones know about your quit plan and ask for their support. Having people in your corner who are willing to assist you through the difficulties of quitting can boost your confidence when you are facing setbacks. 
Treatment Options
There are many addiction treatment options to choose from when determining how to confront your addiction. Some individuals with severe addiction issues enter detox before rehab to begin treatment. After rehab, it is recommended to continue reinforcing the lessons learned by participating in support groups and therapy sessions. Inpatient or outpatient centers are other examples.
Detox
Medically-assisted detoxification allows you to eliminate addictive substances from your body in a secure environment. This process is beneficial as substance withdrawal can result in unpleasant or even deadly physical symptoms. Because detoxification does not address the underlying behavioral factors of addiction, it is typically used in conjunction with other therapies.
Inpatient Treatment
Those with more serious problems (including co-occurring disorders) may benefit from inpatient or residential treatment. Residential treatment facilities provide 24-hour structured and intensive care, including safe housing and medical care. After treatment, patients at residential treatment facilities are often assisted in living a substance-free and crime-free lifestyle. A variety of therapeutic approaches are used, and they are aimed at helping the patient live a drug-free, crime-free lifestyle.
Outpatient Treatment
Patients can receive drug counseling or other types of behavioral health counseling as part of an outpatient program. individual or group drug counseling, or both, are usually involved. During outpatient treatment, the client resides at home or in a sober-living environment. Outpatient programs are considered a step down from residential treatment and aim to facilitate the client's transition back into daily life.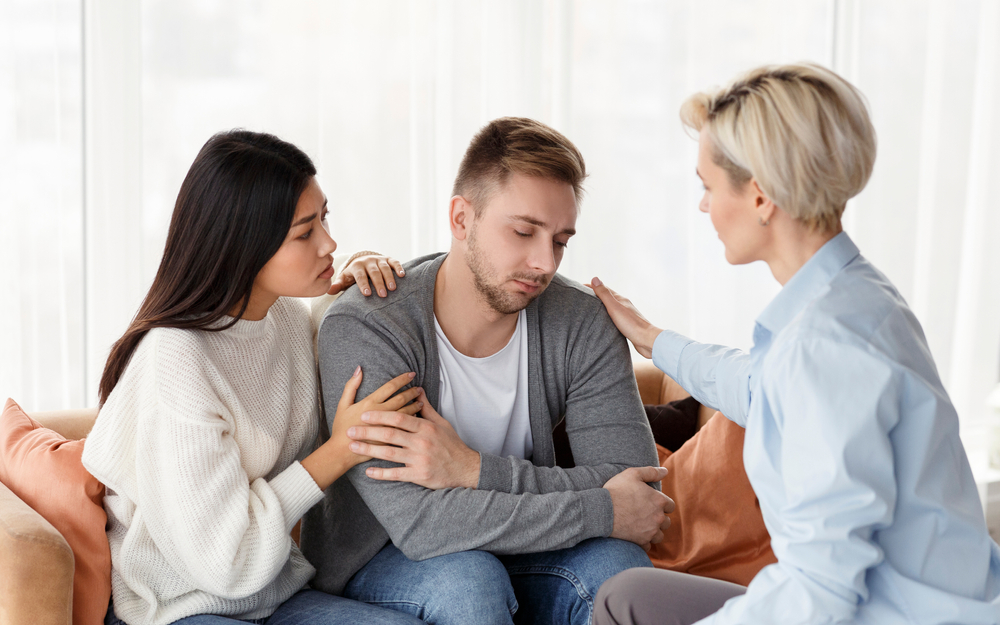 12-Step Groups
Alcohol and substance abuse can be treated with 12-step group participation. This type of group therapy acknowledges that addiction has significant social, emotional, spiritual, and physical problems. It begins with acceptance, then leads to surrendering to a higher power, and finally leads to involvement in regular group meetings. A well-known example of this is Alcoholics Anonymous, which utilizes group meetings for discussion and mutual support.
Medication-Assisted Treatment
Behavioral therapies can be used in conjunction with medication to aid in rehabilitation. Lofexidine, for example, has recently been authorized by the FDA to help reduce cravings and withdrawal symptoms in patients struggling with opioid addiction. Acamprosate, for instance, may help to reduce drinking.
Trust Asheville Detox
Our mission at Asheville Detox Center, a medical detoxification treatment center located in the Blue Ridge Mountains of Asheville, is to assist every client in overcoming detoxification with ease. Because our detox program addresses all kinds of substance abuse, it is safe and highly effective. By offering a wide range of healing and holistic therapies, we make certain our clients are comfortable as possible during their treatment. Our compassionate client care and soothing living environment make our clients ready for success as soon as they enter our doors.
If you are struggling with substance abuse and have put off seeking help because you fear withdrawal symptoms or do not know what to expect, please contact Asheville Detox now. Our team can assist you in overcoming your substance abuse problem and setting a new course for a future free from drug and alcohol addiction.