Anorexia is a disorder most people have heard of, but what about atypical anorexia? Many individuals picture an emaciated individual when they hear the terms 'eating disorder' or 'anorexia.' However, serious eating disorders are often not accompanied by extremely low weight. People with eating disorders may be of normal weight or even above-average weight.
Even though an eating disorder may not result in low weight, it is still serious. Atypical anorexia nervosa is included in part 'other specified feeding or eating disorders in the most recent diagnostic guidelines. It has all of the features of typical anorexia except that sufferers of atypical anorexia do not have low body weight. Continue reading to learn more about this disorder including symptoms and treatments available.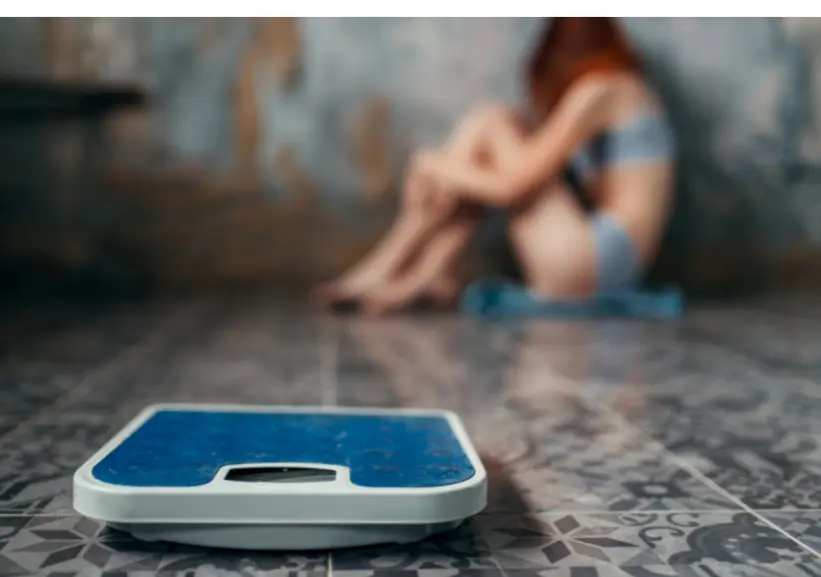 What is Atypical Anorexia?
An individual with atypical anorexia fears becoming fat and limits food and energy intake, but does not become extremely excessively thin. With this condition, it is possible to have a healthy or above-average body weight.
Atypical anorexia nervosa sufferers still have weight-related problems despite having a healthy weight. It is incorrect to think that atypical anorexia is a less severe eating disorder because people with atypical anorexia still have problematic thoughts about their bodies, weight, and food. Despite the fact that atypical anorexia doesn't alter a person's size, it is a severe mental condition that can adversely affect their life, career, and relationships.
What's the Difference Between Atypical Anorexia and Anorexia?
An individual with atypical anorexia nervosa is considered to have all of the symptoms of anorexia nervosa except for being underweight. Binging/purging and/or restricting behaviors are present in addition to having an intense fear of gaining weight and a damaged self-image, but they are of average weight rather than being underweight.
Patients with atypical anorexia nervosa are less likely than those with anorexia nervosa to be hospitalized as a result of their longer duration of disease and their normal weight. Furthermore, their illness may not be recognized as serious because of their weight, although it can be just as serious as that of their peers with anorexia nervosa. Patients with atypical anorexia nervosa, by contrast, may have even more eating disorder psychopathology than those with anorexia nervosa.
What Does Atypical Anorexia Look Like?
There are many stereotypes about what anorexia looks like in a patient. However, there are individuals who exhibit all of anorexia's restrictive eating behaviors but are not easily diagnosed with the condition because they have a normal weight.
Anorexia is defined by the DSM-5 (Diagnostic and Statistical Manual of Mental Disorders) as a condition in which people consume fewer calories than they need to maintain normal function. As a result, those with this disorder become underweight when their physical health, gender, age, and developmental trajectory are taken into account. Another criterion is a severe fear of gaining weight or becoming obese, along with body perception issues.
An individual with atypical anorexia nervosa has all of the listed symptoms but does not lose weight. In fact, some people with this condition are at their ideal body weight or even obese based on their sex and age. This condition is called 'atypical' because of its presentation. Despite the fact that there are many people with atypical anorexia nervosa, it is not classified as a distinct eating disorder.
Atypical Anorexia Causes
Certain people may be more susceptible to developing atypical anorexia, just as they are more susceptible to developing other eating disorders. The causes of eating disorders, in general, are not well understood, but there are a number of risk factors that may play a role. These risk factors might be genetic, psychological, or sociocultural and can include:
Socially constructed beauty standards
Body dissatisfaction
Family history of eating disorder, mental illness, or substance use disorder
Experiences with being bullied for size or weight
Anxiety 
Depression
Obsessive-Compulsive Disorder (OCD)
History of physical or sexual abuse 
Atypical Anorexia Symptoms
People with atypical anorexia are frequently missed because of the strong association between anorexia and low body weight. In addition, those with atypical anorexia may use their body weight to argue that they are not ill. Because atypical anorexia has symptoms (and typical anorexia) that are not correlated with a person's size or composition, there are many cases where atypical anorexia is missed. The following are common signs that someone may be struggling with this disorder:
Fear of gaining weight
Obsession with body weight
Feelings of worthlessness
Exercising excessively
Irritability
Preoccupation with food intake 
Refusal to eat certain foods
Mood swings
Making excuses for not eating
Refusal to eat in a social setting 
Difficulty concentrating 
How Serious is Atypical Anorexia?
Because these signs are commonly missed, individuals with atypical anorexia are usually sicker for a longer period of time and are less likely to get the concentrated care they require. Even though people with anorexia nervosa suffer from prolonged malnutrition, the medical problems can be equally severe for both groups. These issues might affect every part of the body, and in some cases, have an effect on the individual for the rest of their life.
Despite the fact that your body may look radically different from that of someone with a low BMI, what is occurring internally is virtually identical. The body frequently begins to withdraw energy from muscles, organs, and the immune system rather than from stored fat. This may result in heart issues, low bone density, and other medical problems that can be dangerous.
Long-Term Effects of Atypical Anorexia
Atypical anorexia is just as dangerous as typical anorexia, even though it does not result in severe weight loss or dangerously low body weight. There are still many long-term concerns to worry about. Long-term effects of atypical anorexia include:
Yellow skin
Thinning hair
Loss of bone density 
Menstrual irregularities
Anemia
Constipation
Abdominal pain
Gastrointestinal issues
Low heart rate
Low blood pressure
Decreased energy
Anxiety
Depression
Suicidal ideation
Death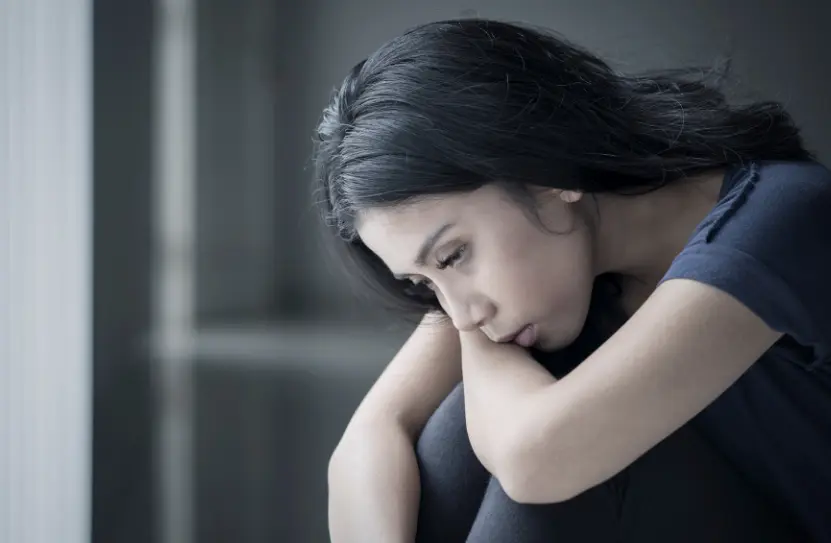 How is Atypical Anorexia Treated?
It is crucial for someone with atypical anorexia nervosa to seek and receive treatment as soon as possible, as the sooner they do so, the more likely they are to recover. Unfortunately, people of normal, overweight, or obese body weights are unlikely to seek the care they need, as eating disorders are not widely perceived to affect them.
A recent study shows that atypical anorexia nervosa patients reported feeling confused and ashamed when family members, friends, or health care providers expressed doubt about their symptoms. This reaction in some cases worsened their condition.
A different study discovered that atypical anorexia occurs more frequently than anorexia, but those with atypical anorexia are less likely to be referred for eating disorder therapy. Because there is little research on atypical anorexia, there are no guidelines for treating it.
Atypical anorexia, particularly for individuals who used to be obese or overweight, is difficult to treat because it requires both physical and psychological rehabilitation. The latter include eating disorder psychopathology plus the medical problems associated with obesity or excessive weight. A health care provider, therapist, or inpatient treatment program should be able to deal with, manage, and monitor these concerns. Persons with atypical anorexia should seek out healthcare professionals specializing in eating disorders to maximize the results.
Atypical Anorexia Treatment at Asheville Detox Center
Having intensive therapies with a counselor at Asheville Detox who specializes in treating disorders is vitally important for those with any sort of anorexia. Individuals with anorexia have a distorted view of the world and themselves, in addition to a habitual way of thinking. Our specialists apply a variety of approaches to help anorexics alter their inaccurate thoughts and beliefs and help clients gain insight into why they are reluctant to put on weight.
It is crucial to note that anorexia nervosa symptoms can still be present in someone who has restrictive eating behaviors and body image issues but still has a normal or higher-than-normal body weight. Seeking medical assistance is always the best way to ensure that a disorder is identified as soon as possible and treated as soon as possible, resulting in the best outcome.
To learn more about how Asheville Detox can help, contact us today. You no longer have to struggle with this disorder alone.