If you want to know how to clean your system from meth, this is the article for you. Multiple articles and discussion forums claim that liquid-only diets, supplements, and other at-home detox tricks can partially or completely remove meth from your system, usually targeting individuals taking a drug test for work or drug court.
As a professional detox center, we believe it's important to highlight the difference between at-home and professional meth detox programs, including their cons, risks, and chances of success.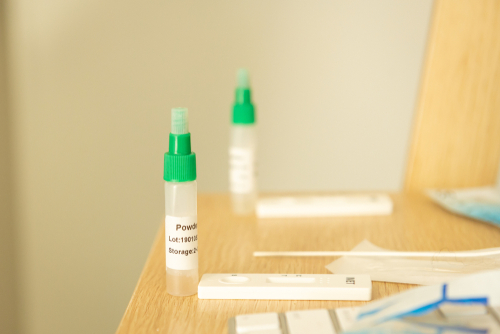 How Long Does Meth Stay In Your System?
Methamphetamine can be detected in your system for up to 72 hours in urine, up to four weeks in sweat, up to 24 hours in blood and saliva, and up to six months in hair follicles. However, these times can vary based on how frequent, how much, and how meth is used. For example, someone frequently smoking or snorting crystal meth (a more potent and pure form of meth) can have meth in their system longer than someone who snorts one "line" of powder meth. It also depends on an individual's physical health and metabolism. Someone in poor health might take longer for their body to excrete meth from their system.
Read more: Meth Addiction: Recognizing Meth Overdose Symptoms
How To Clean Your System From Meth
There are two routes someone can take if they want to clean meth from their system: risky and ill-advised at-home detox methods and medically-supervised professional detox programs. While the at-home methods aren't inherently dangerous, they aren't as effective, and individuals will need to manage their cravings and withdrawal symptoms independently.
#1 At-Home Methods
The most common at-home detox methods for meth you'll find advertised include:
Increasing your fluid intake.
Taking laxatives and fiber.
Sweating for long hours.
Taking vitamins and supplements.
Increasing how much fluids you drink
Drinking more water to flush meth from your system is probably the most advertised way to pass a urine drug test. Some people claim diluting your urine with water can trick a drug test into believing there's no meth inside your system. However, most drug testing laboratories are aware people try to cheat tests through dilution and will perform additional confirmation testing if a urine sample shows dilution or tampering. In some cases, employers or probation officers will request another in-person test, usually with stricter monitoring.
While water provides essential nutrients and can help your liver flush out toxins, it's usually not enough to quickly clean your system from metabolites containing methamphetamine. Additionally, drinking an excessive amount of water within a short period can cause nausea, vomiting, and even hyponatremia.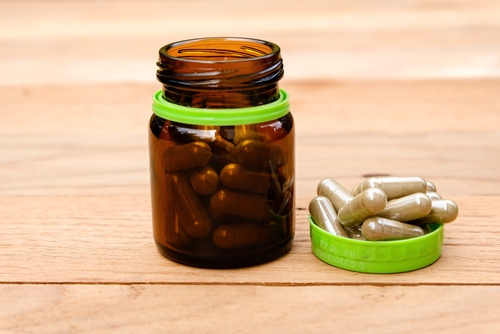 Laxatives and fiber
Since methamphetamine is mainly removed from your body through urine and feces, some people claim taking fibers and laxatives can clean your system from meth within a few days. Even though fiber is an important part of our diet, it's common for individuals struggling with meth abuse to experience appetite suppression and dehydration. Taking over-the-counter laxatives isn't safe for long-term use and can remove valuable nutrients your body needs to function, especially when trying to process meth out of your system.
Forced sweating
Since the body can excrete meth through sweat, it's common to hear that excessive sweating can clean it from your system. Individuals might try this by going to the gym for long hours, sitting in a sauna, or wrapping themselves in blankets or comforters and cranking up the thermostat.
However, meth withdrawal can cause the body to experience muscle aches, tremors, and nausea, making light and heavy exercise challenging and even dangerous. You don't want to pass out holding a dumbbell over your head. Sauna experts never recommend staying inside a sauna longer than 15 to 25 minutes without taking breaks and drinking water. Otherwise, you risk dehydration and lightheadedness.
Vitamins and supplements
Meth addiction and withdrawal symptoms can reduce someone's appetite and potentially lead to poor nutrition and weight loss. While taking vitamins and supplements is perfectly fine, taking the recommended amount is always advised according to your weight and body type. Some people take vitamin B1 (thiamine), B5 (pantothenic acid), and B3 pills (niacin) to remove meth from their system since they convert sugar into energy and can speed up the metabolism process.
However, too many vitamins can cause mood swings, restlessness, depression, and panic attacks. It's possible to overdose on vitamin B supplements and experience dehydration, blurry vision, abdominal cramps, vomiting, increased urination, and diarrhea. If you're also going through meth withdrawal, these additional issues can make it harder to detox, especially if cravings are happening simultaneously.
Cons Of At-Home Detox Methods
Overall, at-home detox might sound like the easiest and cheapest solution, behaviorally similar to how meth use is an easier way to reduce stress rather than identifying stressors and underlying issues. But none of these detox methods actually address or solve the psychological, physical, and medical issues that arise during meth withdrawal. The body is undergoing an extreme reaction to a loss of meth inside its system, struggling to function, think, and react to what's happening around it. The body will also physically display uncomfortable withdrawal symptoms, such as headaches, fever-like symptoms, muscle aches, and excessive sweating and chills.
Read more: Why You Might Still Feel High After 4 Days Of Sobriety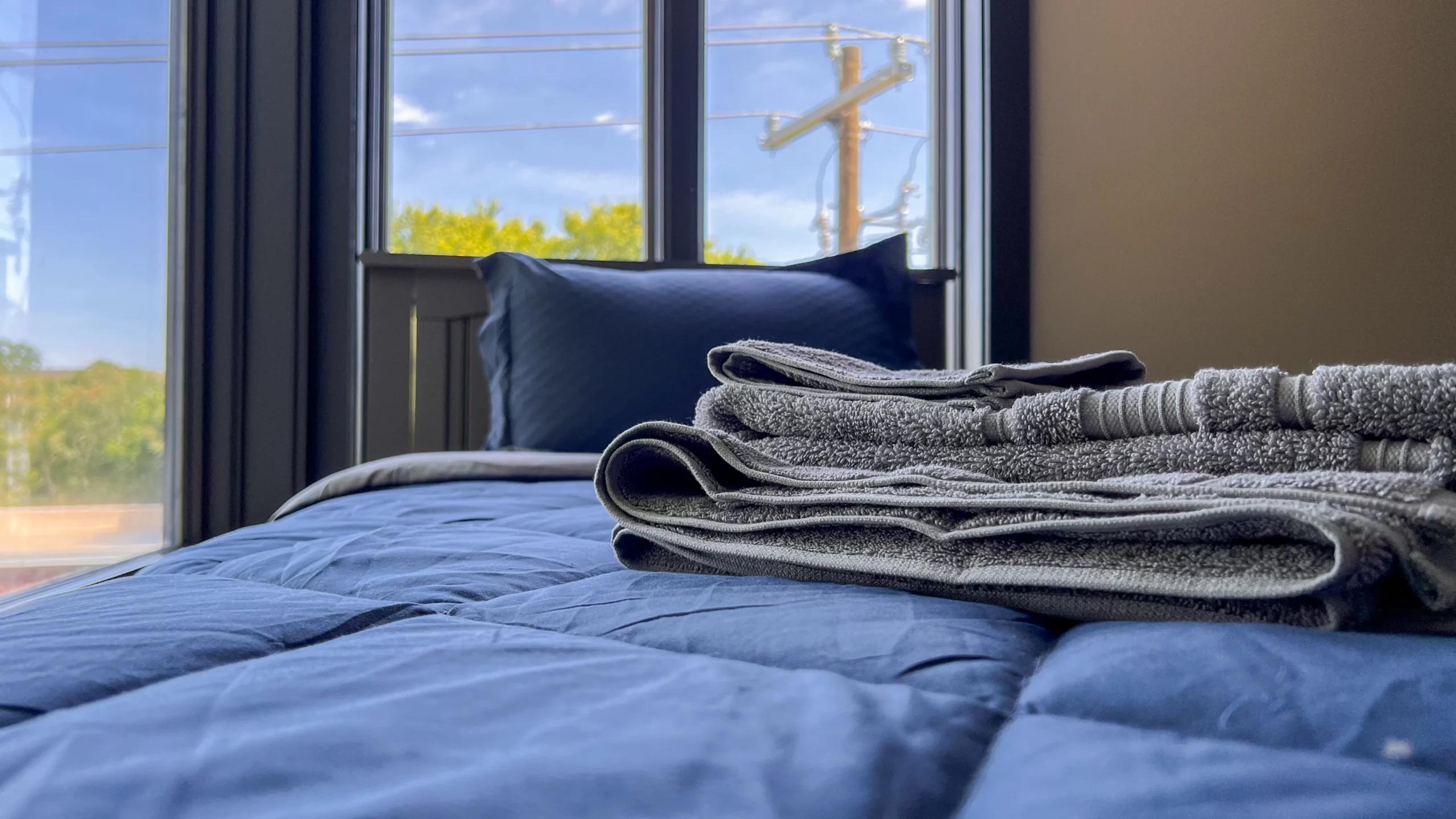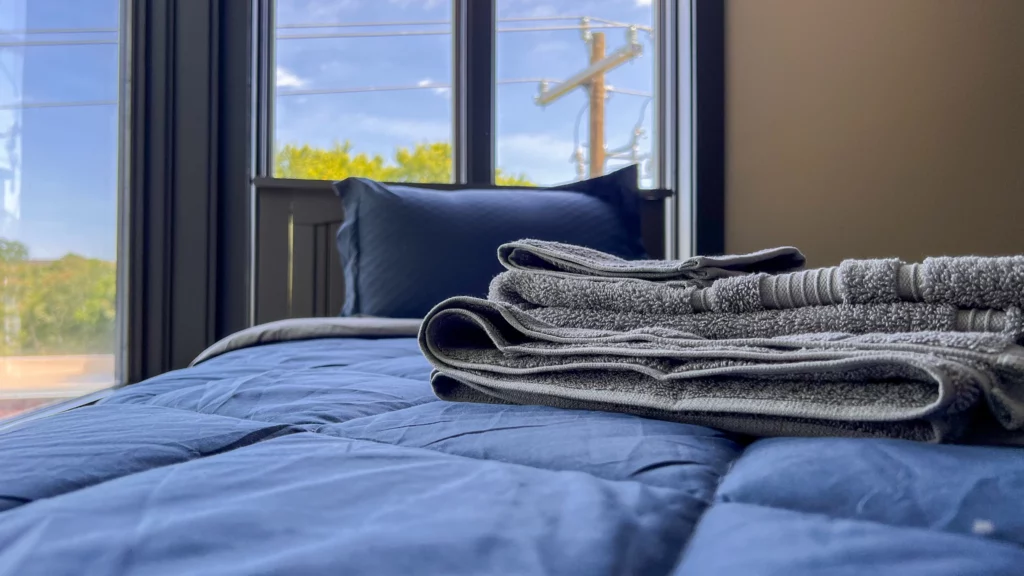 #2 Professional Detox Program
Hands down, professional detox programs are the best way to clean meth from your system. Remember, there's no instant way to remove meth from your system. A detox program is essentially a medically supervised and distraction-free environment. Depending on the severity of the meth addiction, most individuals are usually at an on-site detox for between 5 and 10 days.
When you first walk into a detox center, the staff will perform a thorough medical evaluation to assess your needs, past medical history, and addiction details. This will create the basis for your detox program. If you've stopped taking meth within a day or two of being admitted, your first few days will be closely monitored by nurses, detox staff, and an assigned doctor since the initial withdrawal symptoms can be the most uncomfortable and challenging.
To make detox as easy as possible, you'll be offered medication to help ease the symptoms. A few of the most common medications for meth detox include:
Wellbutrin
Provigil
Remeron
Librium
Melatonin
Ativan, Phenobarbital, and Clonidine can also be prescribed to help detox. However, these medications have the potential for abuse and addiction, and it's up to the client and medical staff's discretion to prescribe and take them.
Once most of your physical withdrawal symptoms have been stabilized, the detox team will create the next phase of your meth addiction treatment plan, such as a referral to an inpatient or outpatient treatment center. Without a comprehensive recovery plan, it'll be challenging to create and stick to your recovery plan.
Professional Meth Detox In Asheville, NC
If you or someone you know is struggling with cleaning meth from their system, contact Asheville Detox Center. Our detox center is the perfect place to safely overcome meth withdrawal symptoms without distractions or hindrance. Several of our staff are also on their own recovery journeys and know what the initial detox process is like, allowing them to offer the most compassionate and informed care when you need it most. Call today, and one of our admissions team can get you started.