Withdrawal from substances can be a challenging and uncomfortable experience, often deterring individuals seeking recovery from addiction. However, medication such as clonidine can make that process much easier. When considering any treatment for addiction, it is essential to find the process that works for you. By exploring the effects of clonidine, how it can help the withdrawal process, and its potential for addiction, individuals can make informed decisions on their treatment plans.
What is Clonidine?
Clonidine hydrochloride is a medication that belongs to the class of centrally acting alpha-2 adrenergic agonists. This prescription medication is a sedative and antihypertensive drug commonly used to treat high blood pressure. However, it is also used to treat various medical conditions due to its influence on the central nervous system and the brain.
While clonidine was initially approved by the U.S. Food and Drug Administration (FDA) to only treat hypertension, it has now expanded to treat a range of conditions. These conditions include attention-deficit hyperactivity disorder (ADHD), anxiety disorders, and opioid withdrawal.
According to the National Survey on Drug Use and Health, 1.2 million individuals received treatment for their opioid addiction in 2021. Of those individuals, 887,000 received medication-assisted treatment for their addiction. This data showcases the importance of having a proper understanding of the medications used in addiction treatment, specifically for opioid addiction.
Read More: Opioid Agonist Therapy: Medications, Benefits, & Side Effects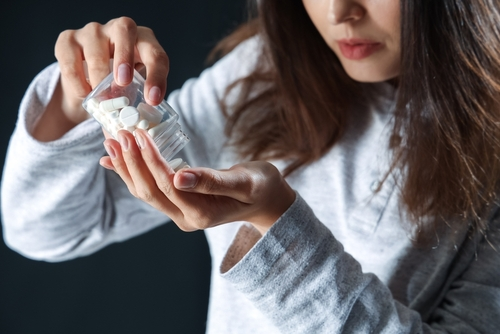 Side Effects of Clonidine
While clonidine may be effective at treating various conditions, it does come with some potentially dangerous side effects. These effects may differ from each individual in severity, but it is essential to recognize them before taking clonidine. Taking clonidine for the benefit of easing withdrawal symptoms is wise. However, individuals should have an understanding of the potential side effects. Some of the most common side effects of clonidine may include:
Drowsiness
Dry mouth
Headaches
Hypotension
Depression
Constipation
Shortness of breath
Rashes or itching
Bradycardia
Confusion
How Does Clonidine Help with Withdrawal?
Since 1985, many studies have shown the effectiveness of using clonidine for helping with opioid withdrawal. While clonidine has not been shown to significantly reduce drug cravings, it is effective in treating opioid withdrawal in other ways. Because of this effectiveness, clonidine has become a common component of medical detox treatment programs.
Clonidine alleviates opioid withdrawal symptoms by releasing norepinephrine, a neurotransmitter that is involved in regulating the body's stress response. By dampening the central nervous system, clonidine can cause a reduction in withdrawal symptoms such as anxiety, restlessness, elevated blood pressure, and increased heart rate.
Learn More: Signs of an Opioid Addiction: Everything You Need to Know
How is Clonidine Used in Treatment?
When an individual is first admitted to a treatment center to recover from a substance use disorder, the first step is withdrawing from whatever substance they are using. To assist in this process, medical professionals will administer medication to alleviate the withdrawal symptoms. At this stage, an individual would use clonidine in their treatment.
Clonidine is commonly taken in tablet form, allowing individuals to take the medication at home orally. However, depending on the severity of withdrawal symptoms, clonidine can be administered through intravenous infusion or transdermal patches.
Alternatives To Clonidine
If clonidine is not available at the treatment center, there are some alternatives that may be used. These alternatives include:
Can You Be Addicted to Clonidine?
Like any other medication, individuals can become addicted to clonidine. While clonidine is not regarded on the same level of addiction as opioids or other substances, it is crucial to understand the potential for addiction to clonidine before taking it. Individuals may become physically dependent on clonidine after long-term use of the drug. This can cause withdrawal symptoms of clonidine to occur, with some symptoms becoming life-threatening. These symptoms may include:
Tremors
Uncontrolled use
Headaches
Increased irritability
Slowed heart rate
Drowsiness
Nervous behavior or anxiety
Increased tolerance
Coma
Death
Continue Reading: How Long Do Opioids Stay in Your System?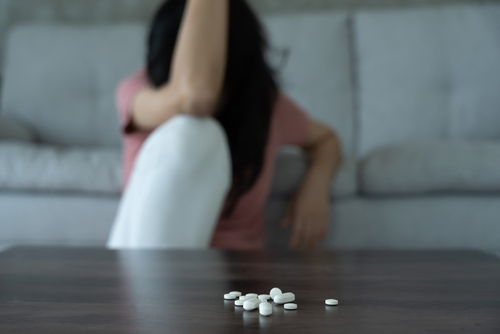 Managing Withdrawal Symptoms in Asheville, NC
When recovering from substance abuse or drug addiction, it's essential to recognize how you will manage withdrawal symptoms and look into treatment options. Clonidine is one way to utilize medication-assisted treatment to effectively manage withdrawal symptoms, but there are other ways to do so. By using clonidine for withdrawal management, individuals can alleviate symptoms and quickly recover from their addiction.
At Asheville Detox Center, located in Asheville, NC, we provide 24/7 evidence-based treatment and medical detox. As the first step in recovering from addiction, we offer a safe and stable detoxification process. Since detox can cause potentially dangerous symptoms, we offer our clients medication-assisted treatment options. Once a client has completed treatment, we offer aftercare planning services to ensure they can continue recovering from their addiction.
If you or a loved one are wanting to begin your recovery journey, contact us today to learn more about our services.